ENGLISH DEPARTMENT EVENTS FALL 2014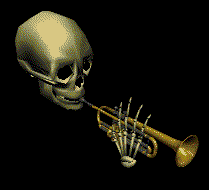 Wednesday, October 29, 4:30-6:30 Halloween Treat Night
Please join us in the English Lounge for our annual Halloween Treat Night. Walking Dead Veggie Tacos, Eyeball punch, and assorted spooky treats. Costumes optional but admired, especially literary charaters.

Monday, November 10 at 7:00 pm - Stephen Smith's Book Launch
At Common Good Books, Stephen Smith reads from his new book, The First Lady of Radio: Eleanor Roosevelt's Historic Broadcasts. Stephen Drury Smith is the executive editor and host of American RadioWorks®, the acclaimed national documentary series from American Public Media®. He is the co-editor on many books and the editor of this current book. Stephen is a visiting instructor in the English department at Macalester. Refreshments following.
Thursday, november 13 at 12:00 noon - scott gannis performance workshop
In Old Main 4th Floor Lounge. Pizza.

Tuesday, January 27 - Matt Burgess' Book Launch at 7:00 pm
At Common Good Books. Matt will read from his new book, Uncle Janice. Refreshments to follow.