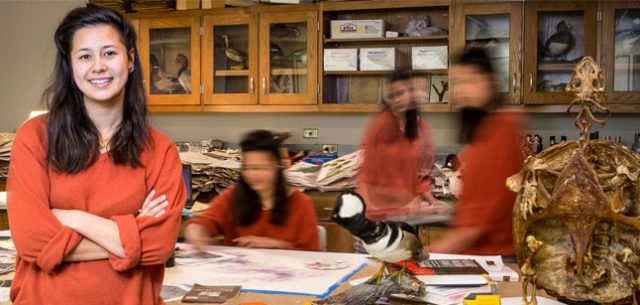 By | Karina Li '14
Idyllwild, California
Biology
After Mac: Exhibition at Smail Gallery
I wanted to be a biology major from the beginning, so all the artwork I've done has focused on biological themes. I did research with biology professor Mark Davis at the Ordway Field Station and when he heard me talking with an artist who was exhibiting in the Smail Gallery, he asked to see my portfolio. Then he said he would like to see my work hung in that space as well.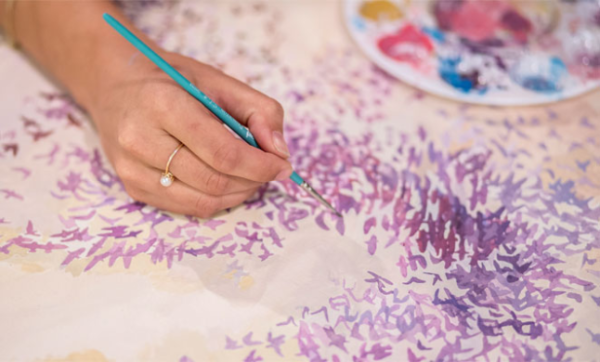 I ended up working with applied mathematics professor Chad Topaz to create art that is a visual expression of swarm theory. I'm thrilled that this fall, my work will be exhibited in the same gallery where many well-known artists have exhibited.
In the future, I imagine myself working at a zoo, a wildlife conservation center, or a nature conservancy, creating art that will be a teaching tool or doing graphic design.