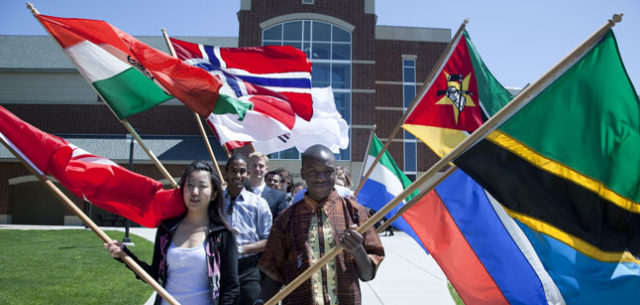 The Honors Program enables qualified seniors to undertake substantial independent work culminating in a project of exceptionally high quality. Departments and programs that have Honors programs are indicated in the college catalog. Detailed information about the expectations of specific departments or programs is available from the chair or director or from the Director of Academic Programs and Advising. Beginning in Fall 2021, no minimum cumulative GPA is required by the college for entrance into the Honors Program.  However, departments may establish their own minimum cumulative GPAs or minimum GPAs within courses required for the major.  Students undertaking research projects with human participants are expected to comply with the guidelines established by Macalester's Institutional Review Board.
Students expecting to apply for acceptance into the Honors Program should consult with their particular department or program early in their junior year as the official application deadlines are normally during the second semester of the student's junior year.
Students pursuing an IDIM should work with their IDIM committee to describe the procedures to be followed as well as the type of project appropriate for Honors designation. This information should be included in the original proposal for the IDIM and will be examined as part of the review of the IDIM proposal.
Students in the Honors Program are invited to occasional special events. Digital copies of Honors projects are added to the library collection, and successful completion of an Honors project is noted on the student's transcript following graduation.
Honors Calendar
2022 Honors Projects, Awards and Prizes Showcase
2022 Honors Projects, Awards and Prizes Showcase
2022 Honors and Awards Brochure
This booklet describes the honors projects completed by the Class of 2022 along with awards and prizes departments have bestowed on their graduating seniors.
Forms