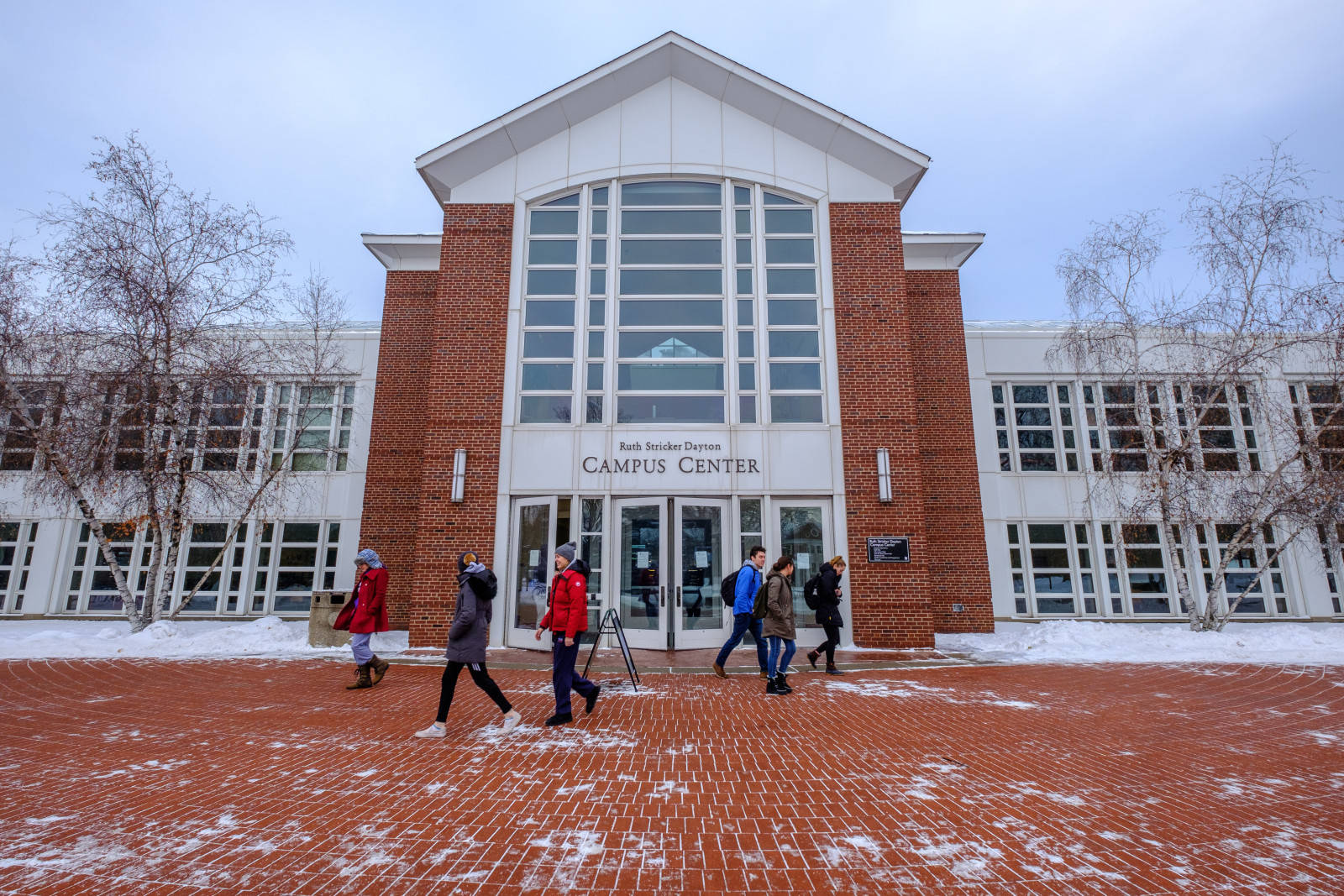 Campus tour for admitted students
Get a glimpse into life and learning at Mac through our modified campus tour, currently available to admitted students and family.
What does an on-campus visit include?
-A personal, outdoor tour with a current Macalester student.
We are currently unable to provide access to the interior of buildings, such as residence halls.
Who can visit?
One admitted or enrolled student, accompanied by up to three registered family members. Guests must have a confirmed visit to take the tour.
What precautions are necessary?
-All guides and guests will be required to wear a mask and maintain a minimal distance of 6 feet at all times.
-A touchless temperature scan will be taken. Guests must have a temperature of 99.9 or lower.
-Guests will be contacted 24 hours before their visit and asked the following questions:
1. Have you been tested for COVID in the last 7 days and been diagnosed positive?
2. Do you live with anyone that has been diagnosed positive with COVID in the past 7 days?
3. Do you have any COVID symptoms such as fever, chills, cough, shortness of breath, new loss of taste or smell?
If the answer to any of these questions is yes, you will be asked to reschedule your visit.