For many of us, near and far, we are still processing our thoughts and emotions around the murder of George Floyd and all the innocent lives lost to injustice. We acknowledge the fear, anger, grief, and sadness in our communities. We appreciate you and hold you and your loved ones in our hearts.
My Multicultural Life
Our students bring their unique perspectives and experiences to Macalester. Meet Amelia, Brian, Grace, James, Nita, Phuong, and Spandan. In this limited series podcast created for #Mac2024 admitted students who identify as Black, Indigenous, and/or People of Color (BIPOC); LGBTQ+; and first generation to college, they share their stories and experience in Mac's diverse community, LBGTQ+ life, internationalism, building campus community, navigating academics, and embracing opportunities within the Twin Cities. Note: All recordings were made in spring 2020.
Friday, June 5: "The Different Communities at Mac Really Hold Each Other"
In the final episode of season 1, alumni Abaki '15, Channelle '19, Errol '17, Logan '17, and Malik '19 continue to reflect on their time at Mac, from their favorite memories to what they miss most. Hear about their experiences attending a "Friends-giving," participating in krumping performances, and surrounding themselves with an honest community. They also share advice and words of wisdom on navigating your Mac years!
Tuesday, June 2: "Macalester Was a Really Special Place"
A special episode featuring Mac alumni! Meet Abaki '15, Channelle '19, Errol '17, Logan '17, and Malik '19. In this episode, they discuss their transition to the Twin Cities and how they found community both on and off campus. They also reflect on how their Mac experiences, including study away, civic engagement, and mentorship opportunities, impacted their current journeys.
Friday, May 29: "We're Students First Before All Else"
Brian '22, Grace '23, Nita '21, Phuong '20, and Spandan '21 discuss how they engage inside and outside the classroom, from navigating academic expectations, building relationships with faculty, and finding opportunities in the Twin Cities.
Tuesday, May 26: "College is the Place for Me to Do Anything"
Amelia '20, Brian '22, James '20, Phuong '20, and Spandan '21 share their discovery and love for the many student organizations available at college. Hear how they found their community through long-practiced talents, shared interests, or brand new curiosities.
Friday, May 22: "I Could Start Telling My Own Story"
Amelia '20 and James '20 share their experiences as LGBTQ+ students and involvement in student organizations.
Tuesday, May 19: "If That's Not Speaking to Multiculturalism, I Don't Know What Is"
Amelia '20, Brian '22, Nita '21, and Spandan '21 share the ways in which Mac celebrates diversity. From getting involved in identity collectives and cultural organizations to navigating faith to being first generation to college, their lived experiences and varying perspectives give us insight into Macalester's emphasis on multiculturalism.  
Friday, May 15: "How I got to Macalester"
In our kickoff episode, Brian '22 shares how he decided to attend Mac through the QuestBridge program.
This podcast was produced by the Mac Admissions Office. A huge thank you to Veronica Zapata '19, Diversity & Inclusion Fellow, and Reid Kruger, Music visiting instructor.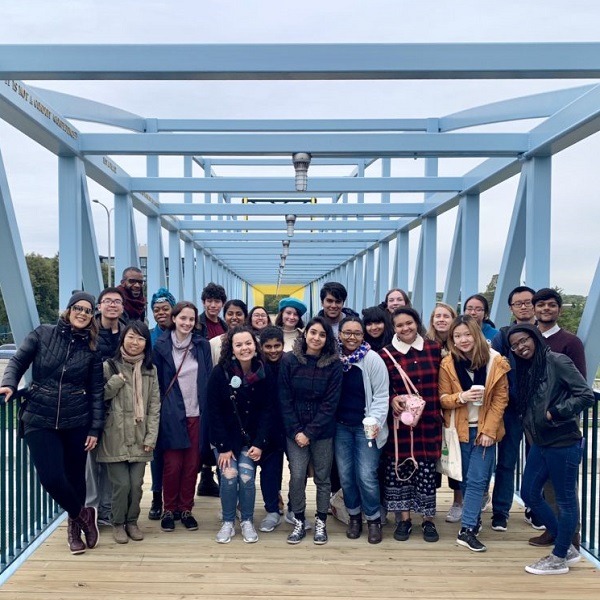 Department of Multicultural Life
Discover the people and resources in the Department of Multicultural Life. Find out what happens at the Cultural House, or learn about the peer mentoring program MOSAIC.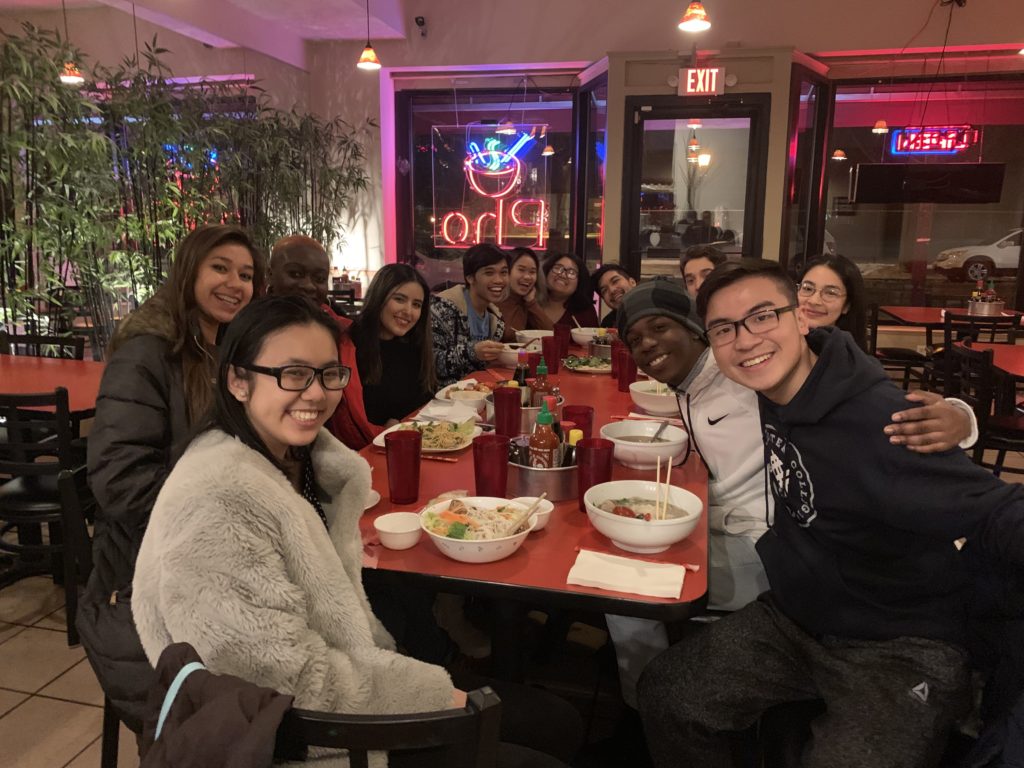 Find Your Mac Community
There are a million ways – last time we counted – to connect with the Mac community. Student organizations, civic engagement, athletics, activism, and your own ideas create the opportunities to find others who inspire and guide you.
More for Admitted Students