Macalester students each have a unique story and experience to share. With diverse backgrounds, varied interests, and curious minds, they'll answer your questions and share helpful advice.
Let's connect
Ask a Mac Student
You can select from a range of dates and times to ask the questions that are on your mind. We'll send you all the information you need to connect. If you're curious about the students you'll talk with, take a glimpse at their profiles shown below on this page.
Mac Students Here to Answer Your Questions
Get to know some of the Mac students ready to share their experiences, answer your questions, and welcome you to the Mac community. Topics that students have been curious about in the past include how housing and roommates are determined, what professors and classmates are like, if a major is available/popular, what students do for fun, and what it's like to live in Minnesota.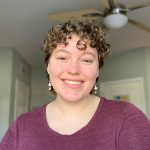 Elise (she/her/hers)
Fort Myers, Florida
El is an Anthropology major with a concentration in Community and Global Health, and a music minor. She's from Fort Myers, Florida and chose Mac because she wanted the experience of a smaller school but in a bigger city with a lot of stuff to do. Her favorite thing about Macalester is getting to meet people from all over the world and learn about all the cool things they're doing. She also loves winter and the snow in Minnesota!
Ella (she/her/hers)
Burlingame, California
Ella is an English major and an Art History minor. She is from Burlingame, California, just outside of San Francisco. She's involved with Macalester's literary magazine, Chanter, Program Board, and also volunteers with Habitat for Humanity and Macalester's Program Board.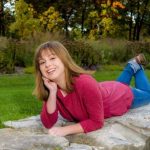 Eva Stromgren (she/her/hers)
Minneapolis, Minnesota
Eva is a Geography major, with an intended minor in Political Science, and a Concentration in Human Rights and Humanitarianism. She has done an internship helping clients apply for United States citizenship. She is also involved with The Mac Weekly, Embody the Change circles, yoga classes, and Quiz Bowl.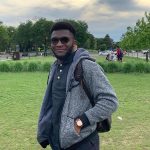 Johan (he/him/his)
Buea, Cameroon
Johan is from from Cameroon. He is a sophomore and planning to double major in Applied Mathematics and Computer Science with a Philosophy minor. During his free time, he likes playing/watching football (soccer), meeting new people, taking walks, and listening to music. At Macalester, he's involved with ISP as a Mentor, he's an active member of the Mac pick-up soccer community, and he was part of Lives of Committment during his first year.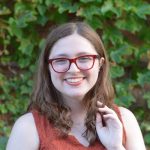 Lizzie Gehling (she/her/hers)
Dubuque, Iowa
Lizzie majors in History and Classical Archaeology. In her first year, Lizzie met her future roommates at a Mac football game, by explaining the game to them in real time. She feels lucky to be so close to the Minneapolis Institute of Arts, which has become one of her favorite museums.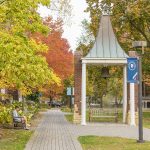 Priya (she/her/hers)
Grinnell, Iowa
Priya is a senior, double majoring in International Studies and Media & Cultural Studies. She came to Macalester as a transfer student, appreciate Mac's collaborative environment and the surrounding cities. Her favorite thing about Mac is the community noting that people make you feel welcome and smile and say hi even if they don't know you.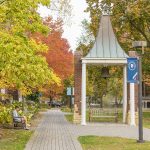 Sophie
Middlebury, Vermont
Sophie is a sociology major in her junior year. She chose Mac for its central location within the Twin Cities. Her favorite thing about Mac is how passionate and engaged the student body is with both their academics and their extracurricular activities. She also loves the chocolate chip cookies from Cafe Mac.
Quick questions
Maybe you have just one or two questions and email would work best. Macalester students are here for those too. Just email our ambassadors, and they'll reply with answers, help, and guidance.