Macalester students each have a unique story and experience to share. With diverse backgrounds, varied interests, and curious minds, they'll answer your questions and share helpful advice.
Let's connect
What time works for you?
You can select from a range of dates and times to chat. We'll send you all the information you need to connect. If you're curious about the students you'll talk with, take a glimpse at their profiles shown below on this page.
Quick questions
Maybe you have just one or two questions and email would work best. Macalester students are here for those too. Just email our ambassadors, and they'll reply with answers, help, and guidance.
Student profiles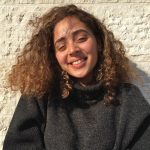 Nahla Almbaid (she/her/hers)
Ramallah, Palestine
Nahla is majoring in Math and Economics. She wasn't able to visit campus before she came, but she felt welcomed by the open communication and commitment to internationalism. She was worried about the winters, but now easily walks around in -20 degree weather!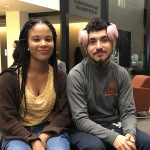 Muriel Ambrus (she/her/hers)
Minneapolis, Minn.
Muriel is considering an American Studies and Political Science double major. She sees now that she didn't need to worry so much about academics. If you put the work in, professors and staff want to support your success. Muriel is from the Twin Cities, so she can recommend sites to visit and places to eat.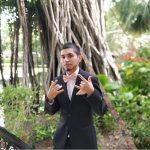 Tonye Arreguin (he/him/his)
Naples, Fla.
Tonye is a Media & Cultural Studies major, with a minor in Sociology. Since he enjoys meeting new people, clubs like Adelante! and the First Gen Collective have influenced him in positive ways. He is also a co-facilitator for the Men of Color Collective and spends a lot of time with the Department of Multicultural Life. Tonye is known to dance anywhere and everywhere.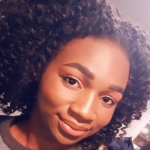 Traci Badu (she/her/hers)
Houston, Texas by way of Kumasi, Ghana
Traci is a Neuroscience major, with minors in English and Psychology. Even with the rigor of her academics, she makes time to see live performances every chance she gets, including theater, music, or new art forms. Ask her about her connection to Kofi Annan.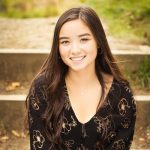 Kylie Byrd (she/her/hers)
Mill Creek (Seattle), Wash.
Kylie is a Neuroscience major, with a concentration in Community and Global Health. She knew pre-med was her track, so she picked Mac's collaborative, rather than competitive, environment. Every weekend she makes it a point to go out in the Cities.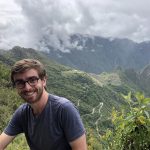 Jesse Crosby (he/him/his)
Alfred, N.Y.
Jesse double majors in Political Science and International Studies with a minor in Music. He never thought Mac was going to be his college pick, but he confidently chose Macalester after one visit. He's an outdoor enthusiast and has enjoyed what every Minnesota season has to offer. Ask him how his study away semester in Peru influenced his honors project.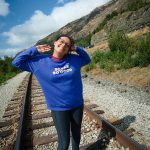 Alora Cruz (she/her/hers)
Lincoln, Neb.
Alora is a Geology major with a minor in Environmental Studies. Her study away experience in Australia gave her a completely different college experience, yet she still felt very supported by Mac. Attending the community events in her residence hall led her to long-time friends and roommates.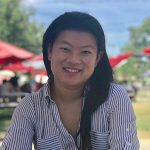 Annie Fromson-Ho (she/her/hers)
Kensington, Calif.
While Annie hasn't yet declared her major, she's focused on International Studies, Education, Music, and a concentration in Community and Global Health. She plays in the Macalester Symphony Orchestra and Chamber Music Program. Coffee and running are her favorite things to enjoy around campus.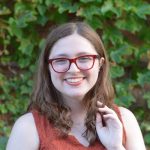 Lizzie Gehling (she/her/hers)
Dubuque, Iowa
Lizzie majors in History and Classical Archaeology. In her first year, Lizzie met her future roommates at a Mac football game, by explaining the game to them in real time. She feels lucky to be so close to the Minneapolis Institute of Arts, which has become one of her favorite museums.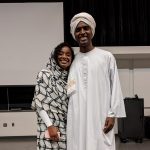 Rayan Hamid (she/her/hers)
Khartoum, Sudan
Rayan is a Political Science major, focused on Human Rights & Humanitarianism. As an international student she has found ISP, pre-orientation, and connections with the East African Diaspora community to be strong resources. Most recently, she finished an internship with the State of Minnesota House of Representatives.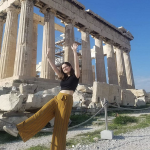 Erin Isomura (she/her/hers)
Tokyo, Japan
Erin is a Media and Cultural Studies major, with a a minor in Music. She chose Macalester because she wanted to study in a city, but still have a small college experience. From her first-year course to concert choir to her study away experience, each has added to her sense of community.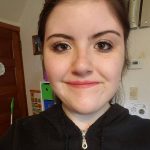 Audrey Kellar (she/her/hers)
Proctor, Minn.
Audrey is a Neuroscience major with a German Studies minor. Audrey wanted a college where students didn't feel like a number. People she has met, including her classmates in the student-run theater organization Mac Players, have helped make Macalester a home away from home.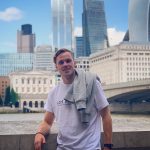 Floyd Krom (he/him/his)
Naaldwijk, Zuid-Holland, Netherlands, UWC-Costa Rica
Floyd chose Economics as his major, with a minor in Spanish. As a UWC high school student, he found the diverse and international community at Macalester attractive in his college search. Floyd took a wide variety of classes at Mac before declaring his major in the second semester of his sophomore year. When he's not studying, one of his favorite things to do in the city is to watch a Minnesota United game at the new soccer stadium.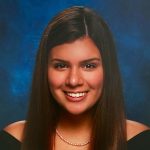 Inaya Laubach (she/her/hers)
Bethesda, Md.
Inaya is a Neuroscience major with a concentration in Community and Global Health. Her desire to give back to her community led her to apply for Macalester's Lives of Commitment program, where she met her first friends at Mac.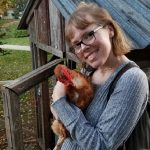 Olivia Nyman (she/her or they/them)
New Berlin, Wis.
Olivia is majoring in Theater & Dance, with a Performance Design & Technologies minor. Using public transportation has kept them connected to the arts, internships, and action opportunities tied to social justice. They also highly recommend following The Mac Weekly.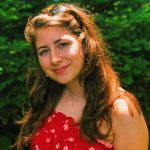 Sage Patchett (she/her/hers)
Evanston, Ill.
Sage is still undeclared, but interested in Biology and English for majors, and an Art minor. Her first-year course gave her the opportunity to take photography in college, explore the Cities, and meet one of her closest friends. She specifically sought a liberal arts education because of the emphasis on comprehensive learning.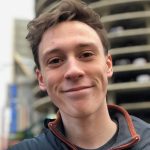 Gabe Reynolds (he/him/his)
Saint Paul, Minn.
Gabe is an Environmental Studies major, with a Community and Global Health concentration. The cities have connected him to jobs, internships, and miles of bike paths. He is continually inspired by the diverse backgrounds of his peers, and he would recommend taking every opportunity you get to learn and experience new things.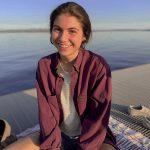 Julia Ricks (she/her/hers)
Carnation, Wash.
Julia is majoring in Geology, with a minor in Biology. She has had great experiences in classes like Dinosaurs and Mineralogy, and enjoys all of the field trips in the Twin Cities and Minnesota. Playing music is a passion of Julia's–she plays trumpet in the Jazz band and started the Macalester pep band.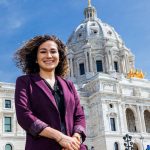 Ximena Silva-Avila (she/her/hers)
Mexico by way of Tucson, Arizona
Ximena is double majoring in Applied Mathematics & Statistics, along with Political Science. She loves that Macalester offers her the chance to experience a big city, the variety of restaurants, public transit, and even winter!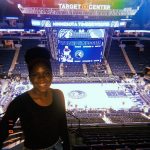 Ceilidh Smith (she/her/hers)
Brooklyn, N.Y.
Ceilidh is interested in a Biology major with a concentration in Community and Global Health. Being from New York, Ceilidh wanted to experience something different than a large, crowded place. The small class sizes and the connection between professors and students drew her to Mac.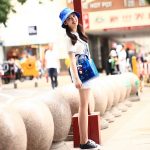 Jiayi Sun (she/her/hers)
China
Jiayi is pursuing a major in Psychology and a minor in Japanese Studies. She sought a college where internationalism and diversity were priorities, and she found it at Mac. Her first volunteering experience at Macalester was at the Jie Ming Mandarin Immersion Academy, 3 miles from campus.