Macalester students each have a unique story and experience to share. With diverse backgrounds, varied interests, and curious minds, they'll answer your questions and share helpful advice.
Let's connect
What time works for you?
You can select from a range of dates and times to chat. We'll send you all the information you need to connect. If you're curious about the students you'll talk with, take a glimpse at their profiles shown below on this page.
Mac Students Participating in Chats
When you schedule your chat, the student designated for that time will reach out, and they'll be ready to share their experiences and answer your questions.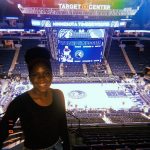 Ceilidh (she/her/hers)
Brooklyn, N.Y.
Ceilidh is interested in a Biology major with a concentration in Community and Global Health. Being from New York, Ceilidh wanted to experience something different than a large, crowded place. The small class sizes and the connection between professors and students drew her to Mac.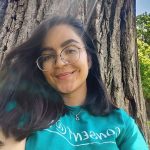 Dipakshi (she/her/hers)
Guwahati, Assam, India
When not studying Psychology, Political Science and International Studies, Dipakshi is deeply involved in her work with Lives of Commitment. She volunteers teaching English to non-English speaking immigrants, is a mentor, works with the newspaper and also dedicates time to Mac Players, the student-run theater organization.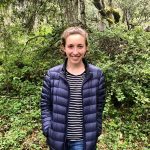 Ella (she/her/hers)
Burlingame, California
Ella is an English major and an Art History minor. She's involved with Macalester literary magazine, Chanter, and also volunteers with Habitat for Humanity and Macalester's Program Board.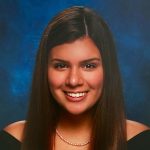 Inaya (she/her/hers)
Bethesda, Md.
Inaya is a Neuroscience major with a concentration in Community and Global Health. Her desire to give back to her community led her to apply for Macalester's Lives of Commitment program, where she met her first friends at Mac.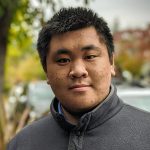 Jason (he/him/his)
San Francisco, California
Jason is a Neuroscience major, with a Chemistry minor, and is on the pre-health professions track. He is a first gen student of color and very interested in a wide variety of things across campus. He's learned how to embrace Minnesota winters, and has also been invloved in the music department and the Mac Esports team.
Lia (she/her/hers)
Northfield, Minnesota
With majors in both Political Science and Biology, Lia embraces the liberal arts philosophy at Mac. She also participates in Mock trial, volunteer work, several political clubs and enjoys exploring the parks of the Twin Cities.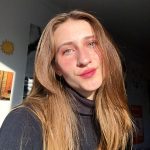 Lily (she/her/hers)
Westfield, New Jersey
A self-described extrovert, Lily jumped right into academic and social life at Mac. In addition to Mock Trial and Student Government, she'll be a mentor to first-year students next year. She's studying International Studies, French and African studies.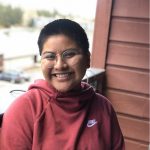 Rio (they/them, he/his)
Shawnee, Kansas
In addition to double majoring in Political Science and Latin American Studies, Rio is a member of the Trans Identity Collective and regularly participates in the Gender and Sexuality Resource Center's Tea Time gatherings. They love Mac's urban setting, walking to the Mississippi River and the inclusive community.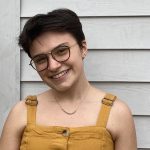 Shannon (she/her/hers)
Saint Charles, Illinois
Shannon just graduated from Macalester this spring. In addition to studying Biology and Data Science, she was a member of the sketch comedy and rugby clubs. She was also an actor in an off-campus Haunted House!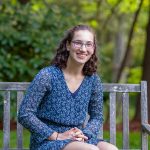 Talia (she/her/hers)
Boston, Massachusetts
Talia's academic interests include Psychology and data science. She's in her first year at Mac and is a member of the Women's Varsity Tennis team, as well as the Student Government Program Board.
Victor (he/him/his)
Chengdu, Sichuan, China
Victor is majoring in Asian Studies and Biology with a minor in Japanese. He's been involved with the Japanese Culture Club and tutoring. Ask Victor about the International Student Programs Office and the friends he met there.
Quick questions
Maybe you have just one or two questions and email would work best. Macalester students are here for those too. Just email our ambassadors, and they'll reply with answers, help, and guidance.