Macalester students each have a unique story and experience to share. With diverse backgrounds, varied interests, and curious minds, they'll answer your questions and share helpful advice.
Let's connect
What time works for you?
You can select from a range of dates and times to chat. We'll send you all the information you need to connect. If you're curious about the students you'll talk with, take a glimpse at their profiles shown below on this page.
Meet Mac Students
Get to know some of the Mac students ready to meet you in chats, share their experiences, answer your questions, and welcome you to the Mac community.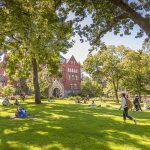 Andrew (he/him/his)
Chico, CA
Andrew is a sophomore from rural Northern California majoring in International Studies and Spanish with a concentration in Community and Global Health. He is involved in classical music (piano and viola) and activism (most recently in housing rights), as well as walking Freddie, an elderly dog. Andrew intends to pursue a Master's degree in Public Health post graduation.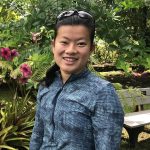 Annie Fromson-Ho (she/her/hers)
Berkeley, Calif.
Annie is an International Studies major with a concentration in Community and Global Health. She plays in the Macalester Symphony Orchestra and Chamber Music Program. Club Rowing and Chinese Culture Club are other co-curriculars where she spends her time. Coffee and running are her favorite things to enjoy around campus.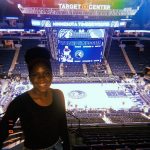 Ceilidh (she/her/hers)
Brooklyn, N.Y.
Ceilidh (pronounced kay-lie) Smith was drawn to Macalester's small class sizes and the connection between professors and students. She is from Brooklyn, NY although she also grew up in Kingston, Jamaica. Now a sophomore, Ceilidh is a Biology major and a psychology Minor with a concentration in Community and Global Health, and is also pre-med. Apart from academics, she is a member of the Macalester Chorale, the tennis club, and BLAC (Black Liberation Affairs Committee). She is also one of the Alumni Relations Chairs for the Health Professions Student Coalition and volunteers with a really cool program called Big Brothers Big Sisters.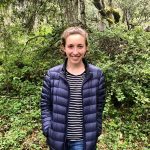 Ella (she/her/hers)
Burlingame, California
Ella is an English major and an Art History minor. She is from Burlingame, California, just outside of San Francisco. She's involved with Macalester's literary magazine, Chanter, Program Board, and also volunteers with Habitat for Humanity and Macalester's Program Board.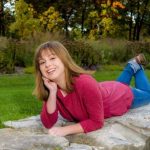 Eva Stromgren (she/her/hers)
Minneapolis, Minnesota
Eva is a Geography major, with an intended minor in Political Science, and a Concentration in Human Rights and Humanitarianism. She has done an internship helping clients apply for United States citizenship. She is also involved with The Mac Weekly, Embody the Change circles, yoga classes, and Quiz Bowl.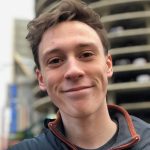 Gabe Reynolds (he/him/his)
Saint Paul, Minn.
Gabe is an Environmental Studies major, with a Community and Global Health concentration. The cities have connected him to jobs, internships, and miles of bike paths. He is continually inspired by the diverse backgrounds of his peers, and he would recommend taking every opportunity you get to learn and experience new things. He has enjoyed being affiliated with Admissions, Residential Life, and Student Leadership offices at Macalester.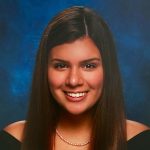 Inaya (she/her/hers)
Bethesda, Md.
Inaya is a Neuroscience major, and French minor, with a concentration in Community and Global Health. Her desire to give back to her community led her to apply for Macalester's Lives of Commitment program, where she met her first friends at Mac. She enjoys her on-campus job at Admissions, tutoring young kids, and working out at the Leonard Center.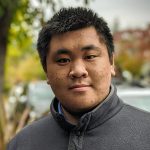 Jason (he/him/his)
San Francisco, California
Jason is a Neuroscience major, with a Chemistry minor, and is on the pre-health professions track. He is a first gen student of color and very interested in a wide variety of things across campus. He's learned how to embrace Minnesota winters, and has also been involved in the music department and the Mac Esports team.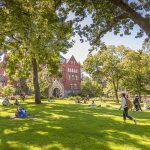 Johan (he, him, his)
Buea, Cameroon
Johan is from from Cameroon. He is a sophomore and planning to double major in Applied Mathematics and Computer Science with a Philosophy minor. During his free time, he likes playing/watching football (soccer), meeting new people, taking walks, and listening to music. At Macalester, he's involved with ISP as a Mentor, he's an active member of the Mac pick-up soccer community, and he was part of Lives of Committment during his first year.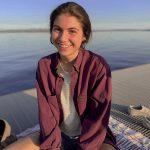 Julia Ricks (she/her/hers)
Carnation, Wash.
Julia is majoring in Geology, with a minor in Biology. She has had great experiences in classes like Dinosaurs and Mineralogy, and enjoys all of the field trips in the Twin Cities and Minnesota. Playing music is a passion of Julia's–she plays trumpet in the Jazz band and conducts the Macalester pep band.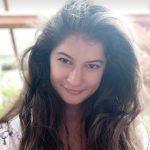 Masa Holocsi (she/her/hers)
Hungary
As a new international student, Masa is grateful for Macalester's tight-knit community. Masa is a first year student from Hungary but finished the last years of high school in Singapore, so feels lucky enough to call both of them home. She's interested in Biology, English, and Politics, but hasn't declared a major yet.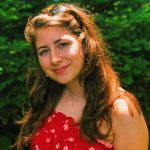 Sage Patchett (she/her/hers)
Evanston, Ill.
Sage is interested in Biology, Studio Art, English, and Psychology. Her First-Year Course gave her the opportunity to take photography in college, explore the Cities, and meet one of her closest friends. When not in class, Sage volunteers at the Open Door Learning Center (through Civic Engagement) and works with refugees. This year she's getting involved with the Mac Weekly (student newspaper) and the Lit magazine online. She's also interested in outdoor activities and took dance classes last year.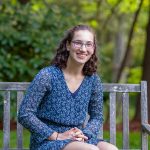 Talia (she/her/hers)
Boston, Massachusetts
Talia is from just outside Boston, Massachusetts, and now in her second year at Mac. She hasn't declared a major yet but is interested in studying psychology. On-campus, she is involved in athletics as a member of the Macalester Women's Tennis Team. She is also a member of the Program Board, which is the branch of student government that plans events for the community. Talia also participates in several committees for the college relating to COVID and other important topics.
Quick questions
Maybe you have just one or two questions and email would work best. Macalester students are here for those too. Just email our ambassadors, and they'll reply with answers, help, and guidance.