Multicultural Fly-In Program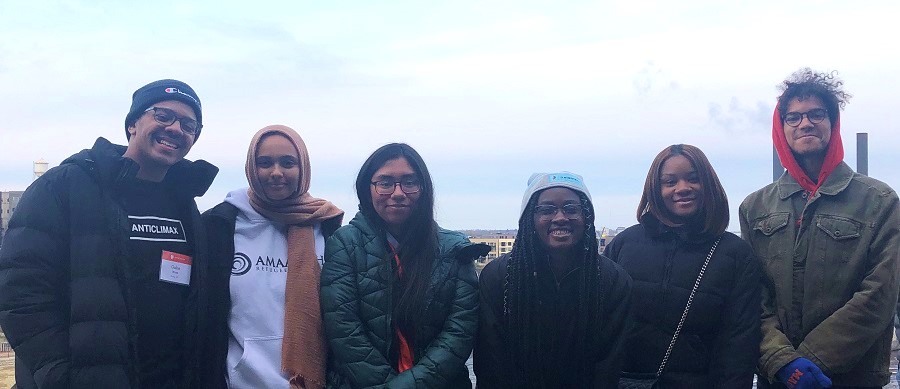 Multicultural Fly-In Program
OCTOBER 27 – OCTOBER 29, 2022
The Multicultural Fly-In Program at Macalester gives participants a close-up view into college life at Macalester and the surrounding Twin Cities of Minneapolis and St. Paul. Running alongside our Meet Macalester program, Multicultural Fly-In participants join other BIPOC students and professors for meals, head out into our surrounding Twin Cities, and find energizing conversations at our Cultural House Kickback.
Apply to Fly-In Program
Educator Nomination Deadline is September 9
Student Application Deadline is September 16
Students may apply with or without a nomination.  A nomination alone is not eligible for consideration.
Student Eligibility
High School Senior considering Macalester for fall 2023 admission.
Identify as Black, Indigenous, or Person of Color (BIPOC)
Be a US Citizen, Permanent Resident, or Undocumented Student who will be traveling from within the United States or Puerto Rico
Special consideration given to students eligible for free/reduced lunch and/or Federal Pell Grant.
Application Requirements
Student Application
Unofficial transcript through Junior Year
Optional – Nominator Form
Applicants will be notified Friday, September 28th.
Meals and accommodations are provided to all participants. There is no fee for the fly-in program. Travel expenses are also reimbursed to those coming from outside of the Twin Cities metro (Anoka, Dakota, Hennepin, Ramsey, and Washington counties).
Please note: you are not required to complete a full admissions application to be considered for the fly-in program.
FREQUENTLY ASKED QUESTIONS
Must I be nominated to be eligible to apply?

Not at all! Nominations are designed to help us get the word out to students who may not be aware of our program.

Is there a fee to participate?

No! It's free to those who are invited to attend. For those arriving by air travel, Macalester will arrange your flight and will provide you with the details.

Meals and housing accommodations are also provided.

It's a fly-in program. Can I apply if I am a local student or within driving distance?

Absolutely! Participants who will be driving to campus from outside of the Twin Cities metro (Anoka, Dakota, Hennepin, Ramsey, and Washington counties) will receive a mileage reimbursement. Meals and housing accommodations are also provided for all participants.

Do I need to register for Meet Macalester separately?

If you are invited to attend the fly-in and accept our offer, we will take care of that for you. If you are not a participant in the fly-in, you are certainly welcome to register for Meet Macalester.

Am I eligible to apply if I am undocumented?

Yes, we hope you will consider applying. If selected, we will work closely with you regarding your travel arrangements to make sure it's safe for you to do so.

Are parents/guests allowed?

Parents and guests may attend the Meet Macalester programming on Friday, October 28th. However, space in activities specific to the fly-in program is very limited and we cannot guarantee that guests will be able to tag along. Macalester only covers the expenses for the participating student; guests are responsible for their own travel arrangements.

What are the current Macalester COVID-19 safety measures?

Macalester continues to follow public health guidelines from the college, MN Department of Health and CDC; should any changes to this plan be necessary, we will communicate those as soon as we can. To check current campus visitor policies, visit macalester.edu/covid-19. Admissions visitors are required to wear masks as well as be fully vaccinated and boosted (if eligible).