Summer Session 2016 is now full. Please contact us at 651-696-6295 with any questions about this year's summer session.
How Will Cities Survive?
July 28-29, 2016
Are cities, civilization's greatest accomplishment, sustainable? Can the Twin Cities continue to grow and provide livable spaces and opportunities for all residents? These questions lie behind a host of economic, political and social questions that frame our daily lives. At a time when many large cities are experiencing demographic and economic decline the Twin Cities are described as miraculous and used as a model for planning and development programs elsewhere. Yet major issues over urban development, environmental and social justice confront the citizens and leaders of the Twin Cities each day. How we resolve these debates will shape the city for the next two generations.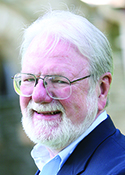 "Join me and a few of my colleagues and Macalester alumni working in the Twin Cities in an exploration of the city and focused discussions of four major aspects of contemporary urban life in America."
—Faculty Convener David Lanegran '63
Professor Emeritus, Urban, human, and geographic education <!–
Online registration coming soon.
–> register to attend