Meet the Faculty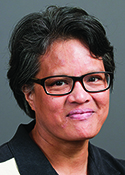 Karin Aguilar-San Juan, associate professor of American studies, is an urban sociologist and a second-generation Filipino American. Her book Little Saigons: Staying Vietnamese in America examines the relationship between community and place for Vietnamese Americans in Massachusetts and California. Her edited volume, The State of Asian America: Activism and Resistance in the 1990s, gave visibility to Asian American activism for an earlier generation. She has published book chapters and articles on teaching about the Vietnam War, youth anti-racist organizing, and feminist/LGBTQ community issues.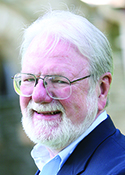 David Lanegran, faculty convener, recently retired from Macalester. He is actively engaged in a program of teaching, research, and service focused on geography but also including historic preservation and urban planning. He was involved in neighborhood conservation programs in the Twin Cities for more than four decades and has published several books and articles on the nature and development of communities in our metro area. For ten years he served on the St. Paul City Planning Commission and was chair for five years. In addition, he served on the Board of Directors of several nonprofit housing and community development corporations, including the St. Paul Riverfront Commission and Minnesota Landmarks Inc. From 1977 to 2003 Lanegran served as the President and CEO of Minnesota Landmarks, the nonprofit corporation that restored and manages Landmark Center (formerly the Federal Court Building) in St. Paul. Landmark Center, a National Historic Landmark, has received every preservation and architectural award for which it is eligible.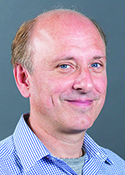 Paul Schadewald, associate director of the Civic Engagement Center (part of the Institute for Global Citizenship) facilities the integration of community-based learning and research into academic courses and is the co-leader of the summer Urban Faculty Colloquium. He collaborates with and learns from grassroots organizations and nonprofits in the Twin Cities. Schadewald serves on the National Advisory Board of Imagining America, a consortium of over 100 colleges and universities committed to public scholarship in the arts, humanities, and design, and co-leads their research group on engaged undergraduate education.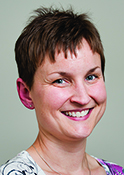 Laura Smith, associate professor of urban economic geography, teaches courses in urban economic geography, the geography of the United States and Canada, and statistical research methods. She also teaches an urban GIS seminar that connects the class with a community-based project. Her recent research projects have focused on mortgage foreclosure patterns in the Twin Cities, transportation and development, and issues of American Indian land ownership. She received the 2013 Association of American Geographers' Enhancing Diversity Award for "pioneering efforts toward encouraging a more diverse discipline."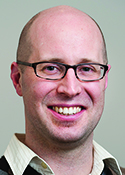 Dan Trudeau, associate professor of geography, focuses on urban social geography and is particularly interested in ways that social, political, legal, and economic processes influence city landscapes, as well as the ways in which people and organizations create meaningful places and landscapes through participation in such processes. His scholarship focuses on two different thematic research projects that address citizenship formation under welfare state restructuring and geographies of marginalization. His recent research is on the geography of the New Urbanism, an urban design and planning movement that advocates the creation of compact, mixed-use, and mixed-income neighborhoods.