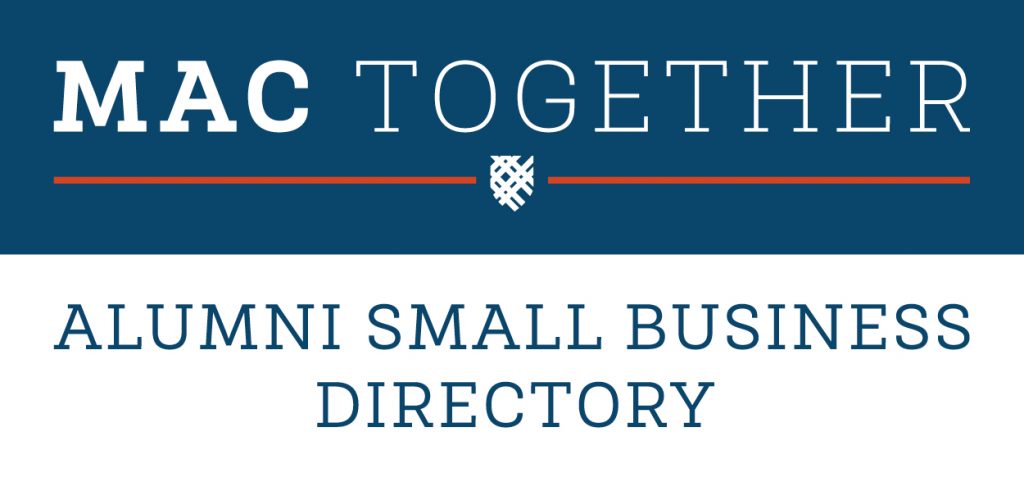 In an effort to support and celebrate Macalester's legacy of alumni small business owners and entrepreneurs during the uncertainty of the COVID-19 pandemic, we have created an alumni/parent-owned business directory. It is intended to provide information to the Macalester community who would like to support Macalester alumni and parent-owned businesses, as well as promote small business growth. 
If you'd like to be included in the directory, please complete the form with information about your business and how the Macalester community can support you at this time.
Terms of Use
By accessing or listing a business in this Directory you agree to the following terms of use: The use of this Directory or the contact information contained within for solicitation purposes of any kind is strictly prohibited. In addition, using the information contained in this Directory for any unauthorized private, commercial, or political mailing is prohibited. Macalester does not endorse or make any other representations concerning any of the businesses registered on the Directory.
Business Listings
We have begun collecting a list and information on alumni/parent-owned small businesses. Please scroll through the list below and see how you can support these businesses. Continue to check back to see new listings and updates.
---

Annie Kirschenmann '78

Windsor, ND
Learn more
We provide executive corporate business leadership coaching, training, strategic planning, and organizational development. Our mission is to inspire and help people ignite their growth, discover, and live their full potential in joy.
How to support
Spread the word about us; we deliver services virtually (and have done so for years!) domestically and internationally.
---
Bob Hazen '73
Holland, MI
Learn more
Since 1995, Algebra For Kids (AFK) has taught 4,000 kids in grades 3-6 very substantive algebra that even high school students find challenging. In AFK's half-day week-long summer sessions, we use color, shape, size, texture, music, manipulatives, and games to deeply embed into young minds foundational algebra concepts such as variables, powers, and factoring. AFK also presents algebra in ways that meaningfully connect with the arithmetic that kids already know, so that that transition from arithmetic to algebra is almost seamless.
How to support
Contribute to scholarships for students; visit our website; recommend AFK to contacts. 
---
Cailin Rogers '13
Chicago, IL
Learn more
We are a PR & Marketing firm committed to making our clients rise above their competition. Like our namesake – the stunning paths through the high mountains of Italy – we offer a bold path forward to take your business to new heights.

How to support
We are willing to work on projects (especially mission-oriented projects) for a reduced cost; additionally, we will look to hire Mac grads.
---
Mandi Masden '09

Brooklyn, NY
Learn more
Apostrophe Puzzles is a Black-owned, woman-led jigsaw company dedicated to celebrating contemporary artists of color. We believes art consumerism can be inclusive and accessible, and encourage customers to learn about and support BIPOC artists. We also partner with non-profit organizations working to expand arts accessibility and education in communities of color. Our puzzles are currently available for pre-order and will ship in January 2021.
How to support
Spread the word, follow us on Instagram(@apostrophepuzzles), or buy a puzzle for the puzzle enthusiast or puzzle newbie in your life.
---
Emily Paul '99

Seattle, WA
Learn more
To help connect individuals with the Truth that lies in their heart so they can optimize their opportunity to fulfill their life vision and purpose and embrace greater peace, love, joy, health and well-being.
How to support
I welcome supporting amazing Mac alumni strengthen their path to living fully with my 9 week online course (Self-Care as an Expression of Self-Love), as well as other coaching and energetic healing services available remotely (online and via phone). In-person acupuncture sessions are once again available for those in the Seattle area. Follow us on Instagram
---
Kelly Hardin '14

Walterville, OR
Learn more
Barn Swallow Blossoms provides organic/sustainably-grown, local, pollinator-friendly florals in Lane County, OR. Build community through flowers; flower donations to BIPOC-centered events.
How to support
Come visit and buy products at Lane County Farmers Market if you're in Eugene, OR. Follow us on Instagram @barnswallowblossoms.
---
David Bole '90

Roseville, MN
Learn more
We sell and service bicycles and related accessories.
How to support
Get out and ride! That next solo trip in a car give some thought to whether you could do it on a bike.
---
Bethany Battafarano '13

St. Paul, MN
Learn more
Border CrosSing is a chamber choir based in the Twin Cities that is dedicated to integrating historically-segregated audiences and musicians through performance. Its first three seasons have centered around Latinx musics and communities.
How to support
Follow us on Facebook, attend our online events, donate on our website, hire us for online workshops, attend our concerts when things open again.
---
Chris Jones '82

Los Angeles, CA
Learn more
Caspian Monarque offers a divine selection of caviar, from the prehistoric sturgeon, farmed alongside its native home of the Caspian Sea. Tipping the boundaries of gastronomic perfection, with Persian charm and a heap of Caspian character. We are one of very few caviar producers using natural waters from the Caspian Sea.
How to support
Come and visit and enjoy fine food
---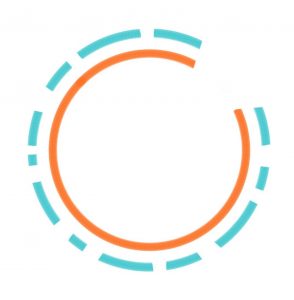 Taylor Tinkham '12

Minneapolis, MN
Learn more
CeMental Break is a movement to encourage mindful moments using sidewalk chalk. I create open circles for people to pause in to reflect, breathe, and be in their bodies. Self care in public spaces! To sustain this movement, CeMental Breaks, as well as other digital illustration work are available online in various forms (posters, cards to send to friends, pillows, etc…).
How to support
Purchase items in the Society6 storefront, follow on instagram (@cementalbreak and @ttinkdoods), encourage all Mac artists, and reach out if you need any custom chalk or digital illustration work done.
---
Danny Schwartzman '04

Minneapolis, MN
Learn more
Local foods cafe and caterer.
How to support
Order to-go, pre-ordered home delivery across the Twin Cities, or subscribe to one of our boxes (Bakery, Shabbat or Meals and Noshes). Details at www.commonrootscafe.com. And when normal times return, we'll be back to catering events of all kinds.
---

Julia Kirtland '87

Portland, ME
Learn more
Deep tissue massage for active people.
---
Alexandra McLennan '12

Los Angeles, CA
Learn more
I make embroidered goods and macrame plant hangers, wall hangings, coasters, earrings (and so much more)! I also teach virtual macrame plant hanger workshops.
How to support
Purchase goods and gift cards, or sign up to "host" a macrame party!
---
Willard Cook '79

New York, NY
Learn more
Epiphany is a semiannual literary journal and independent nonprofit 501(c)(3) that supports practicing writers at every stage of their careers. During our open reading periods we consider every submission seriously. With our Breakout 8 contest we honor student writers, taking submissions each summer (please check our submissions page to see whether we are accepting submissions for our contest). We also publish online essays, fiction, and poetry on a rolling basis. For 18+ years we have published work that transcends convention and demonstrates literary mastery.
How to support
Subscribe to the journal
---
Thad Schumacher P'19
Maddie Schumacher '19

Madison, WI
Learn more
We are a local pharmacy committed to bettering our community. Fitchburg is strongest when we are healthy and supported. At Fitchburg Family Pharmacy, we care deeply for our community – that's why we offer free home and work delivery, employ bilingual staff, and partner with local entrepreneurs. Give us a call at (608) 274-3784.
How to support
Come to us for your healthcare needs, we are still open during the pandemic. You can also write a review online on our facebook page.
---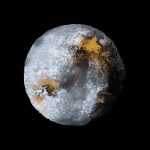 Neely Heubach '06

Minneapolis, MN
Learn more
From Neely features original watercolors painted by Neely Heubach '06 (she/hers) in 2020. Neely especially enjoys creating abstract moon shapes using white and gold watercolor, black ink, and salt on black watercolor paper. You can follow Neely's art on Instagram at @fromneely.
How to support
Purchase art on Etsy shop: https://www.etsy.com/shop/fromneely
---
Libie Motchan '14
Learn more
Fulton is a modern brand of arch support, our first product is a supportive, sustainable and comfortable insole. We envision a world where the shoes we wear are actually good for our bodies. By making the connection between arch support and everyday wellness, we're creating a sturdier foundation for a healthier future.
How to support
Purchase from our store and share with your friends! Walkfulton.com – use the code Macalester10
---
Lloyd Vogel '11

Minneapolis, MN
Learn more
We are a sales and marketing platform for small, cottage, and startup outdoor brands. Our store sells their products and our online magazine tells their stories.
How to support
Pop online and make a purchase! We are open and shipping. We also have a brick and mortar shop in Minneapolis. Curb side available!

---
Dylan Garity '12
Learn more
I provide book editing services to authors of all levels.
---
Betty Risser '65

Minneapolis, MN
Learn more
I am the originator of GEO-Situ Authentic Bench Mark Medallions, celebrating the spirit of exploration, athletic challenge, and personal achievement.
How to support
I'd be happy to be interviewed about how I became an accidental entrepreneur after the age 50.
---

Ned Zimmerman-Bence '91

Minneapolis, MN
Learn more
GogyUp's mission is to empower every adult to understand what they need to know in-the-moment and, over time, master the skills necessary to thrive in a dynamic world.
How to support
Keep allowing those awesome Macalester interns to work with us!
---
Howard Zitsman '76

Gahanna, OH
Learn more
Using world class craftsmanship to create tangible beauty
How to support
We are offering the Macalester community a 20% discount on belts.
---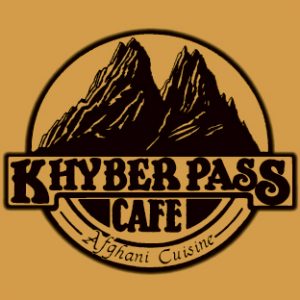 Emel Sherzad '89

St. Paul, MN
Learn more
Restaurant serving traditional Afghan cuisine in a warm and inviting atmosphere since 1986.
How to support
Purchase gift cards, order carry-out (online or by phone), write a review and come visit.
---
Alvaro Jiron '90

Zapote, San Jose, Costa Rica
Learn more
We take your old mattress, bring it back to original factory specs, and send it back to you, all in the same day. This way, we keep old mattresses from polluting.
How to support
Visit our website, follow us on Facebook/Instagram (@larepadesuenos), and learn how to help the planet and the environment
---
Tim Good '94

Whitefish, MT
Learn more
Full-service restaurant and catering.
How to support
Come visit when it is safe to travel.
---
Lora Hlavsa '13

Minneapolis, MN
Learn more
Art, illustration and design by Lora Hlavsa.
How to support
Share with friends/signal boosting on social media, etc. Buying prints if you are able is also great! I am donating a percentage of proceeds through the end of the year to Juxtaposition Arts and CAPI.
---
Allison Metzger '09
Des Moines, IA
Learn More
We create because we believe in the significance of original artwork and the power it has in creating positive human connection and critical thought. As a creative couple, we are passionate about producing unique fine art serigraph images that are accessible to people from all walks of life. Every limited edition is hand-drawn and hand-printed by us in our traditional print studio. Throughout our body of work, we strive to celebrate the world around us by traveling and exploring cultures, communities, and environments both near and far. 
How to support
Follow our story on Instagram (@midnightoilstudio), shop our Etsy Store, and share our art with friends and family members! Every little bit helps. Email: info@midnightoilstudioworkshop.com
---
Cain Oulahan '00

Milwaukee, WI
Learn more
Provide legal advice and representation to immigrants and their families.
How to support
Writing reviews online, such as Google, Facebook, Avvo, would be wonderful.
---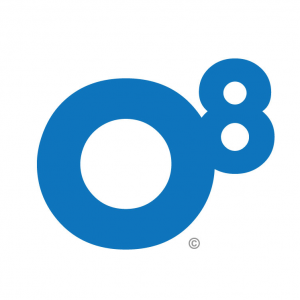 Seth Viebrock '06

Minneapolis, MN
Learn more
We are a different kind of digital agency, extending marketing teams with additional expertise.
How to support
Feel free to follow us on Instagram or inquire about internship or career opportunities at www.o8.agency/careers.
---
Chris Kudrna '76

Saint Cloud, MN
Learn more
Our mission is to build community as we grow local garlic in a sustainable manner.
How to support
As one of the organizers of the annual MN Garlic Festival, we've unfortunately made a decision to cancel this year's festival. Over 15 garlic vendors normally sell lots of garlic on that day in August. People can help by going to our website and buying our garlic directly. Or go to the MN Grown website at https://minnesotagrown.com/ and buy from any Minnesota garlic grower.
---
Learn more
We specialize in customer web development and search engine optimization for small businesses. This includes an effective SEO strategy encompassing, social media marketing, high ranking keyword landing pages, directory listings, review generation, email marketing, and much more.
How to support
Write a review online, meet for virtual coffee to network, send referrals of other business owners who may benefit from my services. 
---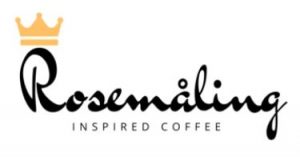 Colin Jarvis '13
Saint Paul, MN
Learn more
Delicious direct trade coffee shipped to your door. Eliminating the middle person while paying farmers more to bring you excellent coffees from around the globe.
How to support
Order coffee and drink local! This is roasted in small batches daily in the twin cities but we ship fast to anywhere in the USA. 
---
Sara Yukimoto-Saltman '15
Learn more
I provide anti-oppression consulting, facilitation and graphic recording services to groups and organizations working to build more equitable internal practices, and hoping to align their underlying antiracist, liberatory values with their daily practices.
How to support
My services are currently virtual so if anyone is looking for tailored anti-oppression workshops and facilitation for their group or organization I would love to connect.
---
Amy Schroeder Ireland '96

Saint Paul MN
Learn more
Providing estate planning services
---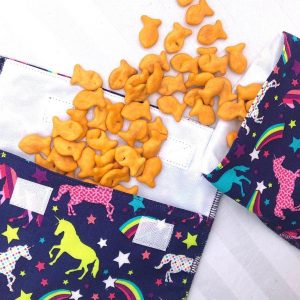 Sasha Lansky '14

Massachusetts 
Learn more
Since 2012, longtime sewer and Amherst, MA native Sasha Lansky has been making handcrafted bags that celebrate color and outlast the elements. Now, years later, she's the mind and the sewing machine behind Seven Sadie Lane, producing handmade bags fit for all ages. As an avid cyclist, human rights researcher, and the granddaughter of a fabric store owner, Sasha Lansky brings her own life experience to her products, making bags that are versatile, durable, and most of all vibrant.
In response to the COVID-19 pandemic, Seven Sadie Lane began producing reusable cotton face masks in March 2020. The small business has since produced about 2,000 masks, donating nearly one quarter of them to charity. All proudly produced in Massachusetts, Seven Sadie Lane's masks have worked to keep people safe across the United States, as well as in the UK and Zimbabwe.
How to support
Leave a Seven Sadie Lane review on Etsy, consider pitching our products to your local gift stores (we love selling wholesale!), or think of us the next time you need to send a loved one a fun gift!
---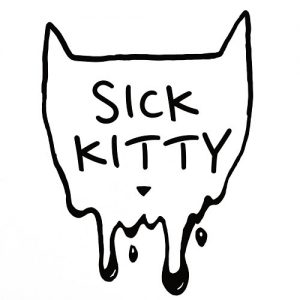 Ollie Schminkey '16

St. Paul, MN
Learn more
Sick Kitty Ceramics is the creepy + cute ceramic stylings of non-binary transgender artist Ollie Schminkey.
How to support
Visit my online shop, follow me on Instagram, and come say hi when we can have in person shows again!
---

Jaime Hasama '08
Learn more
Social media marketing agency, ecommerce brand for mission-driven women, and an inclusive grief community.
How to support
A gift card from my store would be great.
---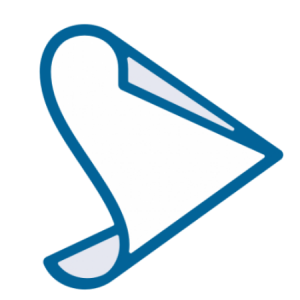 Richard Graves '06

Washington, DC
Learn more
Sorcero supports an enterprise's subject matter experts to make better decisions, at scale. Our Language Intelligence Platform is engineered for medical, insurance, and engineering experts in STEM industries who need fluid and fluent control over high-volume, complex data to deliver life-changing services for their customers, everyday.
How to support
If you work in Life Sciences & Insurance, connect us with your innovation teams. Otherwise, refer any great AI talent to us.
---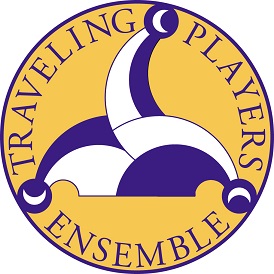 Jeanne Harrison '91

McLean, VA
Learn more
Selected as one of the top 25 best Summer Schools in the Arts by the National Endowment for the Arts, Traveling Players Ensemble is a nonprofit educational theatre company in the Washington, DC area, dedicated to bringing great theatre into the great outdoors through an innovative summer camp and year-round acting classes and workshops.
How to support
Send your theatrical kids to our camps and classes! We accept young actors in 3rd-12th grades. We are currently virtual — so anyone, anywhere can join. This summer we will open a residential camp, and pod intensively for COVID safety, following best practices of the successful camps from 2020.
---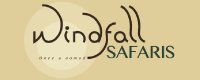 Clementina Sanchez '14

Arusha, Tanzania
Learn more
At Windfall Safaris, we believe that our national parks are a blessing, a benediction, and a felicity of the environment and for our country. Windfall provides safari trips in Tanzanian National Parks. Tours are organized with respect of the environment and the communities.
How to support
Follow us on Instagram (@windfallsafaris), Facebook, check our Trip Advisor page, dream of a safari in Tanzania, spread the word for future travels, come visit when the borders open again, etc.
---
Inaara Peermohammed '23

Chandler, AZ
Learn more
Food Blog producing healthy meal recipes for people who want to maintain or achieve a healthier lifestyle as well as hope to produce products that can promote healthy eating and a balanced lifestyle
How to support
Follow on social media and make connections with companies who would like someone to promote their products as long as they have a good mission too. 
---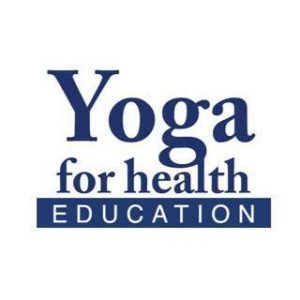 Michael Robold '68
Libby Robold

Traverse City, MI
Learn more
YHE offers non-competitive classes designed to enhance the health and wellness of individuals in mind, body and spirit. In addition to a wide variety of yoga classes, our studio also includes Tai Chi, Pilates, Feldenkreis, Meditation & Ayurveda.
How to support
We are currently offering online classes, drop-in or full session. Follow us on Facebook or write a review on Yelp.
---
FAQs
Why can't I update or post my business listing?
Before we post a business, we will verify that it is owned/co-owned by a member of the Macalester community. In addition, we will verify that businesses are consistent with Macalester's mission.