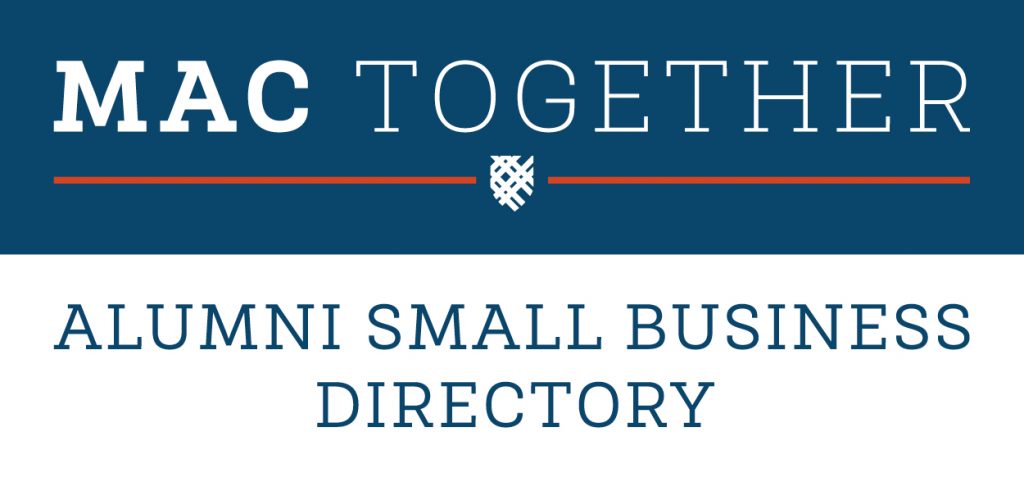 In an effort to support and celebrate Macalester's legacy of alumni small business owners and entrepreneurs, we have created an alumni/parent-owned business directory. It is intended to provide information to the Macalester community who would like to support Macalester alumni and parent-owned businesses, as well as promote small business growth. 
If you'd like to be included in the directory, please complete the form with information about your business and how the Macalester community can support you at this time.
Terms of Use
By accessing or listing a business in this Directory you agree to the following terms of use: The use of this Directory or the contact information contained within for solicitation purposes of any kind is strictly prohibited. In addition, using the information contained in this Directory for any unauthorized private, commercial, or political mailing is prohibited. Macalester does not endorse or make any other representations concerning any of the businesses registered on the Directory.
Business Listings
We have begun collecting a list and information on alumni/parent-owned small businesses. Please scroll through the list below and see how you can support these businesses. Continue to check back to see new listings and updates.
---
Laura Rasmussen '85

St. Paul, MN
Learn more
3 Kittens is a needlepoint and yarn store offering materials and supplies, classes, finishing, events and more. Let's make something beautiful together! We carry a wide variety of yarns, patterns and supplies for knitters and crocheters. Our selection of hand-painted needlepoint canvases, threads, and notions is unparalleled. In addition, we have classes in knitting, needlepoint and crochet, plus finishing/repair services.
How to support
Shop in-person or online; take a class; attend one of our events.
---
Emily Geris '14

Alexandria, MN
Learn more
I help women activate abundance by healing their relationship to food, their bodies, and money.
How to support
I invite you to connect with me on Instagram and listen to the Abundantly You podcast. If you'd like to learn more about working with me on mindset coaching around abundance/scarcity mindsets, your relationship to food and your body, your relationship to yourself, or your money mindset, I would love to hear from you!
---

Annie Kirschenmann '78

St. Augustine, FL
Learn more
We provide executive corporate business leadership coaching, training, strategic planning, and organizational development. Our mission is to inspire and help people ignite their growth, discover, and live their full potential in joy.
How to support
Spread the word about us; we deliver services virtually (and have done so for years!) domestically and internationally.
---
Bob Hazen '73
Holland, MI
Learn more
Since 1995, Algebra For Kids (AFK) has taught some 4,000 kids in grades 3-6 very substantive algebra that even high school students find challenging. In AFK's half-day week-long summer sessions, we use color, shape, size, texture, music, manipulatives, and games to deeply embed into young minds foundational algebra concepts such as variables, powers, and factoring. AFK presents algebra in ways that meaningfully connect with the arithmetic that kids already know, so that that transition from arithmetic to algebra is almost seamless.
How to support
Contribute to scholarships for students; contact Bob at [email protected]. Visit AFK's website. Recommend AFK to your contacts.
---
Cailin Rogers '13
Chicago, IL
Learn more
We are a PR & Marketing firm committed to making our clients rise above their competition. Like our namesake – the stunning paths through the high mountains of Italy – we offer a bold path forward to take your business to new heights.

How to support
We are willing to work on projects (especially mission-oriented projects) for a reduced cost; additionally, we will look to hire Mac grads.
---

Gretchen Wegner '96

Oakland, CA
Learn more
At the Anti-Boring Approach to Powerful Studying, we help de-stressify school and studying for students, parents, and educators! We provide academic and executive function coaching services for families of students with learning differences. We also train educators, in (1) the art of inspiring students to study strategically, in their classrooms and coaching sessions, as well as (2) how to start a side business in the booming academic coaching industry. Finally, we are passionate about educational equity, and are also developing creative systems to help make the tools of academic coaching accessible to a wide variety of students and educators in the United States and around the world.
How to support
Like my YouTube channel and watch a number of my videos! I bet many of you have kids and can benefit from a number of the study, time management, and organization tips I provide. If I can get to a certain number of "watch" hours, I'll be able to unlock a whole host of marketing options on YouTube, and I'd be so grateful for the support in getting there.
---
Mandi Masden '09

Brooklyn, NY
Learn more
Apostrophe Puzzles is a Black-owned, woman-led jigsaw company dedicated to celebrating contemporary artists of color. We believes art consumerism can be inclusive and accessible, and encourage customers to learn about and support BIPOC artists. We also partner with non-profit organizations working to expand arts accessibility and education in communities of color.
How to support
Spread the word, follow us on Instagram(@apostrophepuzzles), or buy a puzzle for the puzzle enthusiast or puzzle newbie in your life.
---
Emily Paul '99

Seattle, WA
Learn more
Helping big hearted leaders and entrepreneurs stand stronger in who they are requires taking the conversation beyond the thinking brain.  Aligning the physical body, mind, heart, and soul is key for authenticity. But the question that often arises is… how? Emily combines practical tools, cross-cultural wisdom, and energetic healing to strengthen your awareness of who you are and how you show up in your life.
How to support
Macalester classmates and I dreamed of a better world as we engaged in conversation and speeches on the lawn in front of the Student Union.  Such exchanges exemplified hope and creative thinking.  What we didn't talk about then was the value of understanding and transforming ourselves at a deep level to have a greater impact in the world.  These are the conversations and paths I now facilitate. With options of in-person and virtual sessions available. So, if you know someone who would benefit from customized support to reach the next level in their leadership – invite them to a potentially life changing call with me. 

---
Kelly Hardin '14

Walterville, OR
Learn more
Barn Swallow Blossoms provides organic/sustainably-grown, local, pollinator-friendly florals in Lane County, OR. Build community through flowers; flower donations to BIPOC-centered events.
How to support
Come visit and buy products at Lane County Farmers Market if you're in Eugene, OR. Follow us on Instagram @barnswallowblossoms.
---
David Bole '90

Roseville, MN
Learn more
We sell and service bicycles and related accessories.
How to support
Get out and ride! That next solo trip in a car give some thought to whether you could do it on a bike. Shop small by supporting small businesses!
---
Michael Perkins '11

Chicago, IL
Learn more
Bluestem Building & Restoration is a design/build worker-owned cooperative based in Chicago. We specialize in fine woodworking, carpentry, art installation, and historic restoration of residential and commercial spaces. In addition to our commissioned work, Bluestem is committed to social engagement by developing and collaborating in community-motivated projects and educational programs.
How to support
The most helpful thing for us is if alumni tell their Chicago-based friends about our services. Thank you!
---
Bethany Battafarano '13

St. Paul, MN
Learn more
Border CrosSing is an award-winning Minnesota-based arts non-profit founded in 2017. With the mission of integrating historically-segregated populations through choral music, we increase visibility for BIPOC artists and music in the classical music scene. Examples include our historic 2019 performance of Osvaldo Golijov's La Pasión según San Marcos with the Minnesota Orchestra, named as one of the year's best concerts by the Star Tribune; our sheet music editions and publications on Graphite, and the publication of ourfirst studio album with Bridge Records in April 2022 that celebrates BIPOC composers across the Americas. Our programming gained international attention when we became recipients of the 2020 ASCAP Award for Adventurous Programming, awarded by Chorus America.
How to support
We invite you to visit our website to join our mailing list, view our performance calendar, and/or support our work through a donation. Social media users can follow us on Facebook and Instagram. We hope to see you soon at one of our concerts or community events!
---
Bill Damberg '81

Excelsior, MN
Learn more
Purveyor of uncommon goods for the honest, adventurous lifestyle.
How to support
Please visit brightwaterclothing.com, follow us on Instagram and Facebook, or better yet, come see me in the shop.
---
Chris Jones '82

Los Angeles, CA
Learn more
Caspian Monarque offers a divine selection of caviar, from the prehistoric sturgeon, farmed alongside its native home of the Caspian Sea. Tipping the boundaries of gastronomic perfection, with Persian charm and a heap of Caspian character. We are one of very few caviar producers using natural waters from the Caspian Sea.
How to support
Come and visit and enjoy fine food
---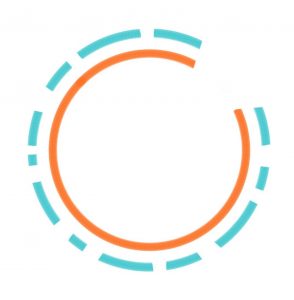 Taylor Tinkham '12

Minneapolis, MN
Learn more
CeMental Break is a movement to encourage mindful moments using sidewalk chalk. I create open circles for people to pause in to reflect, breathe, and be in their bodies. Self care in public spaces! To sustain this movement, CeMental Breaks, as well as other digital illustration work are available online in various forms (posters, cards to send to friends, pillows, etc…).
How to support
Purchase items in the Society6 storefront, follow on instagram (@cementalbreak and @ttinkdoods), encourage all Mac artists, and reach out if you need any custom chalk or digital illustration work done.
---
Zara Bohan '08 & Andrew Nesheim '08

Portland, ME
Learn more
A family-friendly, neighborhood coffee shop and gathering spot in Portland, Maine. Brewing 44 North Coffee and serving pastries from a variety of local bakers.
How to support
Follow on Instagram or visit if in town.
---
Alexandra McLennan '12

Los Angeles, CA
Learn more
I make embroidered goods and macrame plant hangers, wall hangings, coasters, earrings (and so much more)! I also teach virtual macrame plant hanger workshops.
How to support
Purchase goods and gift cards, or sign up to "host" a macrame party!
---
Meghan (Nelson) Hayes '09

Twin Cities, MN
Learn more
Contemporary jewelry for every day.
How to support
You can find Dottir in local shops, at art fairs, and online.
---
Zachary Jordan '22

Twin Cities, MN
Learn more
Easy EMDR is a complete solution for trauma specialists: experience a modern BLS, integrated video and analytics, and the ability to practice remotely or in person all in one affordable digital clinic.
How to support
Spreading the word to therapists, leaving a review, or simply learning about trauma therapies on our website!
---

Zoe Kardasis Sturtz '96

Minneapolis, MN
Learn more
Edit Design Build Studio is an award-winning design-build firm specializing in residential design and remodeling services. Located in Minneapolis, we're passionate about living in and renovating homes in the neighborhoods we call home.
How to support
Give us a call at 612.412.9501 . Send us an email at [email protected]. We would love to talk to you about your home renovation projects!
---
Elaine Hsieh P'24

Cambridge, MA
Learn more
Award winning, women owned and operated small batch makers of artisan chocolates and confections
How to support
Try our chocolates!  Send chocolates to family and friends! Thank employees and clients through our corporate / business gifting program. We ship anywhere in the US and can be found online and at our shop in Cambridge, MA.
---
Willard Cook '79

New York, NY
Learn more
Epiphany is a semiannual literary journal and independent nonprofit 501(c)(3) that supports practicing writers at every stage of their careers. During our open reading periods we consider every submission seriously. With our Breakout 8 contest we honor student writers, taking submissions each summer (please check our submissions page to see whether we are accepting submissions for our contest). We also publish online essays, fiction, and poetry on a rolling basis. For 18+ years we have published work that transcends convention and demonstrates literary mastery.
How to support
Subscribe to the journal
---
Eva Reid '96

Alexandria, VA
Learn more
Speaker. Workshop facilitator. Coach. Life design for women in technology and other fields where we are underrepresented.
How to support
Like my facebook page; attend virtual events, etc.
---
Dr. Regina Rodman '01

Houston, TX
Learn more
Dr Rodman is a facial plastic and craniofacial surgeon. She owns the solo private practice, Face Forward Houston. She specializes in facial cosmetic and reconstructive work, with an emphasis on facial feminization for transgender women.
How to support
Come visit if you are in Houston, and trans patients can visit the website for resources. I also have a signature line of medical grade skincare products available to order from my website. We ship anywhere in the continental U.S. For those who may need help choosing or need advice, we do online skincare consults.
---
Johanna Manalis '04

Portland, OR
Learn more
Family Ties Counseling Center offers marriage & couples counseling, child/teen family therapy, and individual therapy. We hold an expanded and limitless view of what family can be; we empower each of our clients to define for themselves what and who family is for them.
---
Thad Schumacher P'19
Maddie Geschu '19

Madison, WI
Learn more
We are a local pharmacy committed to bettering our community. Fitchburg is strongest when we are healthy and supported. At Fitchburg Family Pharmacy, we care deeply for our community – that's why we offer free home and work delivery, employ bilingual staff, and partner with local entrepreneurs. Give us a call at (608) 274-3784.
How to support
Come to us for your healthcare needs, we are still open during the pandemic. You can also write a review online on our facebook page.
---
Gabriel Key '96

Herndon, VA
Learn more
Foggy Mountain Pasta is dedicated to making the best possible pasta using only local or organic ingredients so each bite is excellent, flavorful, and fulfilling while also supporting a diverse and sustainable local food community and economy.
How to support
Visit us online – FoggyMountainPasta.com, like and follow us on social media, buy our pasta at local DC-NOVA-MD Farmer Markets, ask for our pasta at local restaurants, and support the stores selling our pasta.
---

Molly Ahearn '81

New York, NY

Learn more
Full Deck Design specializes in branding and website development, with clients evenly divided between not-for-profit and for-profit businesses.
How to support
Check out my website: fulldeckdesign.com and sign up for my email list if you're inspired!
---
Libie Motchan '14

Brooklyn, NY
Learn more
Fulton is a modern brand of arch support, offering comfortable insoles that mold to your arch to provide custom support for fully body alignment and all day comfort. They are also made entirely from natural materials like cork, vegan cactus leather, and natural foam, and are certified carbon negative.
How to support
Support us by letting us support you! Purchase a pair of insoles from our site on walkfulton.com — use the code Macalester10 for 10% off sitewide!
---
Lloyd Vogel '11

Minneapolis, MN
Learn more
We are a website that sells ultralight backpacking equipment. Our focus is on small, startup and cottage outdoor brands! Our store sells their products and our online magazine tells their stories.
How to support
Pop online and make a purchase! We offer free shipping over $20 and (if you are local) you can also stop by our warehouse in Saint Paul's Midway neighborhood!

---
Dylan Garity '12

Brooklyn, NY
Learn more
I provide book editing services to authors of all levels.
---
Victoria Genberg '71

Verbier, Switzerland
Learn more
Victoria Genberg provides works of art including paintings, sculptures, video, installations.
How to support
View and purchase if you find something to your liking.
---
Betty Risser '65

Minneapolis, MN
Learn more
I am the originator of GEO-Situ Authentic Bench Mark Medallions, celebrating the spirit of exploration, athletic challenge, and personal achievement.
How to support
I'd be happy to be interviewed about how I became an accidental entrepreneur after the age 50.
---

Miriah Zajic '03

Lincoln, NE

Learn more
Giving Realty is a locally owned brokerage focused on serving real estate buyers and sellers. As a boutique realty company, we aim to leverage our profession as a vehicle to make an impact in our community beyond just the buyer or seller. We believe that a successful business should be held to a higher standard than just profitability. We pride ourselves as being catalysts for good in our community. We are dedicated to making a conscious effort to better the community by donating 10% of all commissions to local non-profits of our client's choice.
How to support
Buy or sell a house with us in Nebraska!
---

Ned Zimmerman-Bence '91

Minneapolis, MN
Learn more

Mission: Our mission is to remove barriers to understanding through assistive technology.
Vision: Our vision is to develop the  assistive technologies that expand the opportunities for every adult to understand information in the moment, improve their literacy skills overtime, and advance in a dynamic world.
How to support

Keep allowing those awesome Macalester interns to work with us!
Search for "Snap Reader by GogyUp" on your devices' app store and install it.
Search for "GogyUp Reader" on your devices' app store and install it.
Introduce us to adult educators or other programs serving adults and families who would partner with us to expand their literacy programming. A sample intro to potential partner is available here.
---
Howard Zitsman '76

Gahanna, OH
Learn more
Using world class craftsmanship to create tangible beauty. Free shipping on everything!
How to support
We are offering the Macalester community a 20% discount on belts (excluding sale items and the basic bridle strap). Use discount code: Macalester.
---
Emily Duffelmeyer '03

Lansing, MI
Learn more
Jean Jean Vintage (est. 2010) stocks a swoon-worthy collection of antique engagement rings, timeless every day accessories, and rare collectibles. We delight in serving couples, families, and anyone interested in learning more about meaningful adornment. In addition to vintage and antiques, we stock a budding collection of house-designed and collaboration jewelry, perfect for gifting.
How to support
Follow our adventures on Instagram (@jeanjeanvintage) and visit us online at jeanjeanvintage.com or in person in Lansing, MI!
---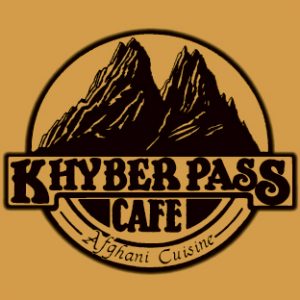 Emel Sherzad '89

St. Paul, MN
Learn more
Restaurant serving traditional Afghan cuisine in a warm and inviting atmosphere since 1986.
How to support
Purchase gift cards, order carry-out (online or by phone), write a review and come visit.
---
Kristi (Hawkinson) Glass '69
Lamoille, NV

Learn more
To personally invent, create, and market artistic products that are beautiful, useful, and enhance peoples' lives.
How to support
Visit my website, purchase my products, write an online review, spread the word about my creations on social media.
---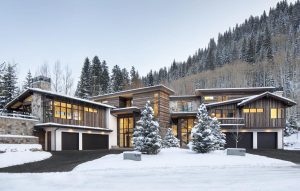 Pavan Krueger (Stephenson) '91
Avon, CO

Learn more
Custom contemporary residential design in the Rocky Mountains of all scales, with preference for well-designed modest homes.
How to support
Come visit me in the mountains for a "site visit" in nature!
---
Alvaro Jiron '90

Zapote, San Jose, Costa Rica
Learn more
We take your old mattress, bring it back to original factory specs, and send it back to you, all in the same day. This way, we keep old mattresses from polluting.
How to support
Visit our website, follow us on Facebook/Instagram (@larepadesuenos), and learn how to help the planet and the environment
---
Tim Good '94

Whitefish, MT
Learn more
Full-service restaurant in Whitefish, MT.
How to support
Come visit us when you are in the area!
---
Lora Hlavsa '13

Minneapolis, MN
Learn more
I am a multidisciplinary creative specializing in art direction & design for hospitality, fashion & lifestyle brands as well as fine art and illustration. My time at Macalester enamored me to mission-oriented work and I enjoy working with start-ups and non-profit orgs to help level-up their creative presence and visual identity.
How to support
Prints are available for purchase online at www.shoplora.com. Select originals are available through Gamut Gallery in Minneapolis, MN. Follow along on Instagram (@lorahlavsa) for updates on new work and local pop-ups. And finally, pass along the word if you have friends or colleagues looking for help with design or illustration.
---
Allison Metzger '09
Des Moines, IA
Learn More
We create because we believe in the significance of original artwork and the power it has in creating positive human connection and critical thought. As a creative couple, we are passionate about producing unique fine art serigraph images that are accessible to people from all walks of life. Every limited edition is hand-drawn and hand-printed by us in our traditional print studio. Throughout our body of work, we strive to celebrate the world around us by traveling and exploring cultures, communities, and environments both near and far. 
How to support
Follow our story on Instagram (@midnightoilstudio), shop at our website, and share our art with friends and family members! Every little bit helps. Email:[email protected]
---
Cain Oulahan '00

Milwaukee, WI
Learn more
Provide legal advice and representation to immigrants and their families.
How to support
Writing reviews online, such as Google, Facebook, Avvo, would be wonderful.
---
Robert Forsyth '83

Belleville, IL
Learn more
We aim to create a tradition of attractive, exciting stores staffed by employees with a passion for serving our customers and communities.
How to support
Visit any of our 81 stores throughout the Midwest and let me know how we are doing. Store locations can be found on our website – mymotomart.com. The closest Minnesota stores to Mac are in Minneapolis, Blaine and Forest Lake.
---
Erica Nastrom '01

Minneapolis, MN
Learn more
Providing quality and regulatory compliance solutions and strategies to the pharmaceutical industry
---

Daniel Sullivan '96

Chicago, IL
Learn more
We aim to meet the highest standards in design and production of custom millwork, furniture and artist fabrication.
---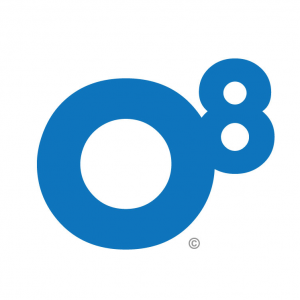 Seth Viebrock '06

Minneapolis, MN
Learn more
We are a different kind of digital agency, extending marketing teams with additional expertise.
How to support
Feel free to follow us on Instagram or inquire about internship or career opportunities at www.o8.agency/careers.
---

Kathy Paauw '81

Redmond, WA
Learn more
I help professionals and entrepreneurs de-clutter their schedules, spaces, and minds so they can create blueprints for a purposeful and productive life.
How to support
Send prospective clients to my website at www.OrgCoach.net and invite them to schedule a free Discovery Call with me.
---
Peggy Davis '72

Colrain, MA
Learn more
I create calligraphic and decorative art in various media with a specialty in Judaica and upcycling paper and cloth. I work on commission and sell work through my web site and in my Etsy shop, PegathusDesign. I work with traditional, meaningful texts that reflect the valuing of folk art, tradition and social justice.
How to support
I welcome visitors to my studio in rural Western Massachusetts, and am happy to talk on the phone and by e-mail with anyone who is interested in my work.
---
Chris Kudrna '76

Saint Cloud, MN
Learn more
We specialize in growing garlic on our farm in SE Stearns County near St. Cloud. Our fresh-cured garlic is available from early August through September. Please visit our website for more information and garlic availability. Our farming practices focus on sustainable concepts including crop rotation to prevent disease, organic amendments and cover crops to build soil health. We eat the garlic we grow and only use organic fertilizers.
How to support
Late summer & early fall, call/email to visit.
---
Learn more
We specialize in customer web development and search engine optimization for small businesses. This includes an effective SEO strategy encompassing, social media marketing, high ranking keyword landing pages, directory listings, review generation, email marketing, and much more.
How to support
Write a review online, meet for virtual coffee to network, send referrals of other business owners who may benefit from my services. 
---
Faye Ziegeweid '03

Seattle, WA
Learn more
I make cards for thoughtful, witty people who want their greeting cards to help them say what they feel. Sometimes saying what you want to say feels hard, so Queen Fayzel creates cards to say those things for you, as simply, sassily, or bluntly as possible. I offer cards, stickers, monthly & quarterly card subscriptions, and custom designs.
How to support
Shop online, sign up for a subscription, follow along on Instagram.
---
Natalie Ross '05

Cedar Rapids, IA
Learn more
Ross Land Studio is a woman-owned small business, owned and operated by Natalie Ross, MLA and registered landscape architect. After 15 years practicing with professional firms across the country, I started Ross Land Studio in 2020, providing design services for residents and businesses in Iowa, Washington State and New York. I love to collaborate with creative design professionals and clients to create landscapes that are beautiful, unique, sustainable, and resilient. I strive to be thoughtful, communicative, and to work with integrity to provide a valuable service to my clients and to the community. One of my professional passions is replacing lawns with low input, low maintenance plantings that provide ample food and habitat for a panoply of organisms. I also serve on the Cedar Rapids Stormwater Commission, and try to integrate stormwater best management practices into all my projects.
How to support
Share my business with potential clients.
---
Sara Yukimoto-Saltman

Brooklyn, NY
Learn more
I provide anti-oppression facilitation and consulting services for organizations, non-profits, coalitions, and worker-owned cooperatives moving through tension, conflict, and transformation in order to build towards more just and equitable futures. Offerings include conflict workshops and mediation services, anti-oppression trainings, caucus work, and retreat facilitation.
How to support
If your organization, collective, or non-profit is looking for anti-oppression facilitation services, feel free to reach out!
---
Amy Schroeder Ireland '96

Minneapolis, MN
Learn more
Providing estate planning legal services
---
Sasha Lansky '14

Washington, DC
Learn more
Since 2012, longtime sewer and Amherst, MA native Sasha Lansky has been making handcrafted bags that celebrate color and outlast the elements. Now, years later, she's the mind and the sewing machine behind Seven Sadie Lane, producing handmade bags fit for all ages. As an avid cyclist, human rights researcher, and the granddaughter of a fabric store owner, Sasha Lansky brings her own life experience to her products, making bags that are versatile, durable, and most of all vibrant.
In response to the COVID-19 pandemic, Seven Sadie Lane began producing reusable cotton face masks in March 2020. The small business has since produced about 2,000 masks, donating nearly one quarter of them to charity. All proudly produced in Massachusetts, Seven Sadie Lane's masks have worked to keep people safe across the United States, as well as in the UK and Zimbabwe.
How to support
Leave a Seven Sadie Lane review on Etsy, consider pitching our products to your local gift stores (we love selling wholesale!), or think of us the next time you need to send a loved one a fun gift!
---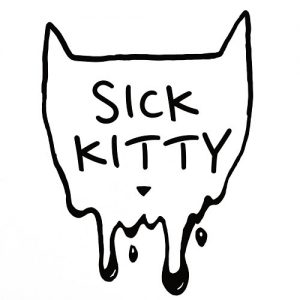 Ollie Schminkey '16

St. Paul, MN
Learn more
Sick Kitty Ceramics is the creepy + cute ceramic stylings of non-binary transgender artist Ollie Schminkey.
How to support
Visit my online shop, follow me on Instagram, and come say hi at in-person art markets!
---
Ben Wilson '76

Vadnais Heights, MN
Learn more
We offer managed WordPress development & hosting.
How to support
Anyone need help with a website?
---

Jaime Hasama '18

Los Angeles, CA
Learn more
Marketing agency for nonprofits and social impact brands
How to support
Let's talk about marketing!
---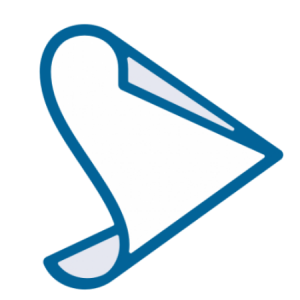 Richard Graves '06

Washington, DC
Learn more
Sorcero supports an enterprise's subject matter experts to make better decisions, at scale. Our Language Intelligence Platform is engineered for medical, insurance, and engineering experts in STEM industries who need fluid and fluent control over high-volume, complex data to deliver life-changing services for their customers, everyday.
How to support
If you work in Life Sciences & Insurance, connect us with your innovation teams. Otherwise, refer any great AI talent to us.
---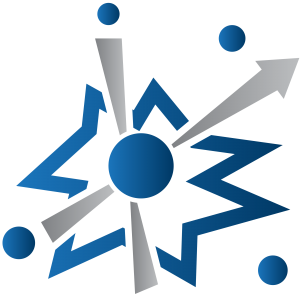 Eric Young '07

Denver, CO
Learn more
We help local business owners get into the first page search results of Google and dominate their competitors in as little as 6 months without spending a fortune or signing any long-term contracts.
How to support
Referrals. If you know of any business owners, anywhere in the country, who want more customers, I'd be happy to have a Zoom call with them to see if we can help them increase their profits. Call: 720-900-1222. Email: [email protected]
---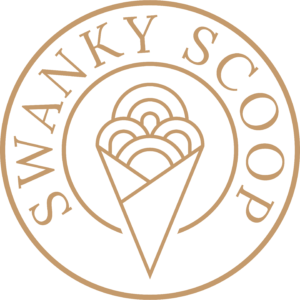 Bonnie Plottner '96

Seattle, WA
Learn more
Locally made dairy and non-dairy ice cream with unusual and exciting flavors. We have many allergen-aware varieties because Ice Cream is for Everyone!
How to support
Come on in if you are in the greater Seattle area! We'd also love a follow on Instagram (@swankyscoop) and positive reviews on Google, Yelp, Tripadvisor, or Facebook.
---
Lilliana Montero '86
Sweetwater, NJ

Learn more
I value what I learn from my students. I have been teaching yoga 6 years in the Kripalu tradition. I offer private 1-1 & small group classes for beginners and advanced students: pranayama, meditation and asana in my studio, your home, business or *Live Stream*. My meditation practice and interest in eastern studies and philosophy grew deep roots at Macalester.  I still review notes from class with David White on the Bhagavad-Gita and Zen Buddhism.
How to support
Please visit me in the beautiful Pinelands on the Mullica River in Sweetwater, NJ.  Contact me for online classes. I'm here for those seeking a yoga experience to grow more alive, finding balance, abundance & peace. I teach in & around Philadelphia, Little Egg Harbor and LBI.
---
Tommy Wiesner '71

Nashville, TN
Learn more
I have been writing and recording music since I wrote my first songs in the Mac Music Dept. practice rooms. My label, Chilidog Records (Keeping the heart in the art) has released nearly 40 titles of my work. I also master (finish) records by many independent musicians and labels.
How to support
Please visit music.tommywiggins.com. Browse the record "bins", listen and purchase if you dig what you hear. Mac-ites from the early 70's can time travel back to The Old Laughing Lady record store.
---
Danielle Boucher '06

Nevada City, CA
Learn more
The Acupuncture Spot is dedicated to supporting your health by balancing mind and body. Our caring, personalized treatments integrate the wisdom of East Asian Medicine with your modern lifestyle.
How to support
Send referrals to friends/family in Nevada City and Grass Valley looking for acupuncture!
---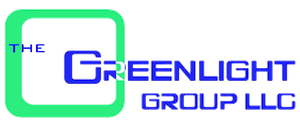 Sarah Moeller '94

Minneapolis, MN
Learn more
We provide clinical research and clinical quality audits, inspections, project management, GCP training and mock inspection training for medical device, pharma, IVD, biologics and nutrition companies. We have facilitated more than 225 inspections and serve on AAMI's committees to develop research standards.
How to support
Clinical trial leaders can partner with us for quality audits, FDA/EMA/Health Canada / PMDA mock inspection training and leading live inspections, GCP and clinical trial training and coaching, project management.
---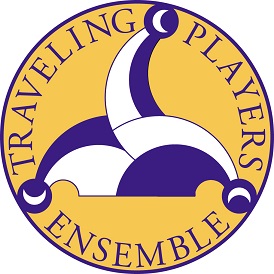 Jeanne Harrison '91

McLean, VA
Learn more
Recognized by the National Endowment for the Arts as one of 25 model "Summer Schools for the Arts", Traveling Players is a nonprofit theatre company dedicated to training students in grades 2-12 in theatre. Now in our 20th year, we have grown from a summer camp of 18 students to a year-round theatrical community engaging 1000 students annually. Founded on faith in the imagination, wit, and honesty of teenagers, Traveling Players' programs help students find their voice through bold ensemble-based classes and productions that emphasize connection and community. Students can train year-round at the Traveling Players Studio, or over the summer at our residential camps and conservatories.
How to support
Send your theatrical kids to our camps and classes! We accept young actors in 2nd-12th grades. We offer residential camps & conservatories during the summer — so anyone can join, no matter where you live. Our school-year classes are held at Tysons Corner Center, VA, in the DC-metro area (on the Silver Line metro). Live in DC/MD/VA? Come see our shows!
We love hiring talented, compassionate teaching artists and administrators to join our faculty. We have summer positions, which include hosing, as well as a full time one.
You can support our nonprofit theatre community through donations. We offer the most generous financial aid packages of arts organizations in our region. A single student can receive up to 100% of tuition with no annual or lifetime caps. Our largest single awardee received $21,150 over a four-year period, which she leveraged into a 4-year full scholarship at a private university. Your donations help us keep high-quality arts education accessible to all students.
---
Ardis Schumacher '97

Seattle, WA
Learn more
I upcycle beloved t shirts into new undies for adults. Zero waste and 100% fun. Inclusive of all body sizes and genders.
How to support
Buy my undies, commission custom undies from your old t shirts, send your clean shirts with fun graphics to me instead of to the landfill or thrift shop. I would love to be a vendor at a market in your town if you can host me!
---

Betsy Helmuth '01

Dobbs Ferry, NY
Learn more
We make interior design accessible to those who want beautiful homes by offering flat-rate packages and giving 100% of our trade discounts to our clients. We make interior design accessible to those who want a career in interior design with our 10-week academy program and licensing opportunity – learn more.
How to support
We would love to work with you to beautify your home or office–within your budget! You can reach out to us at 888.513.3744.
---
Sandra Wegmann '00

Houston, TX
Learn more
Wegmann & Associates is an independent, woman-owned consulting and coaching business. Our mission is to help leaders, groups and communities deliver on their equity and social impact goals. As a coach, Sandra supports women leaders, across racial and cultural identities, to increase their organizational impact. She believes in the power of women's leadership and helps women align values, vision and voice.
How to support
If you know a social impact organization that is looking for a facilitator, a strategist and/or a coach please refer them to Wegmann & Associates. More information at https://www.sandrawegmann.com/.
---
Bimbola Akinbola '11

Chicago, IL
Learn more
Luxurious non-toxic bodycare at sliding scale prices.
How to support
Buy products! Tell your friends about it!
---
Inaara Peermohammed '23

Chandler, AZ
Learn more
Food Blog producing healthy meal recipes for people who want to maintain or achieve a healthier lifestyle as well as hope to produce products that can promote healthy eating and a balanced lifestyle
How to support
Follow on social media and make connections with companies who would like someone to promote their products as long as they have a good mission too. 
---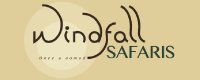 Clementina Sanchez '14

Arusha, Tanzania
Learn more
At Windfall Safaris, we believe that our national parks are a blessing, a benediction, and a felicity of the environment and for our country. Windfall provides safari trips in Tanzanian National Parks. Tours are organized with respect of the environment and the communities.
How to support
Follow us on Instagram (@windfallsafaris), Facebook, check our Trip Advisor page, dream of a safari in Tanzania, spread the word for future travels, come visit us!
---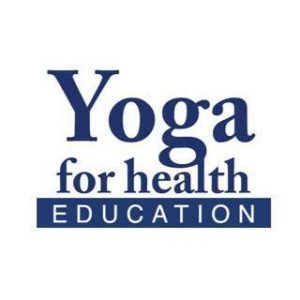 Michael Robold '68
Libby Robold

Traverse City, MI
Learn more
YHE offers non-competitive classes designed to enhance the health and wellness of individuals in mind, body and spirit. In addition to a wide variety of yoga classes, our studio also includes Tai Chi, Pilates, Feldenkreis, Meditation & Ayurveda.
How to support
We are currently offering online classes, drop-in or full session. Follow us on Facebook or write a review on Yelp.
---
FAQs
Why can't I update or post my business listing?
Before we post a business, we will verify that it is owned/co-owned by a member of the Macalester community. In addition, we will verify that businesses are consistent with Macalester's mission.