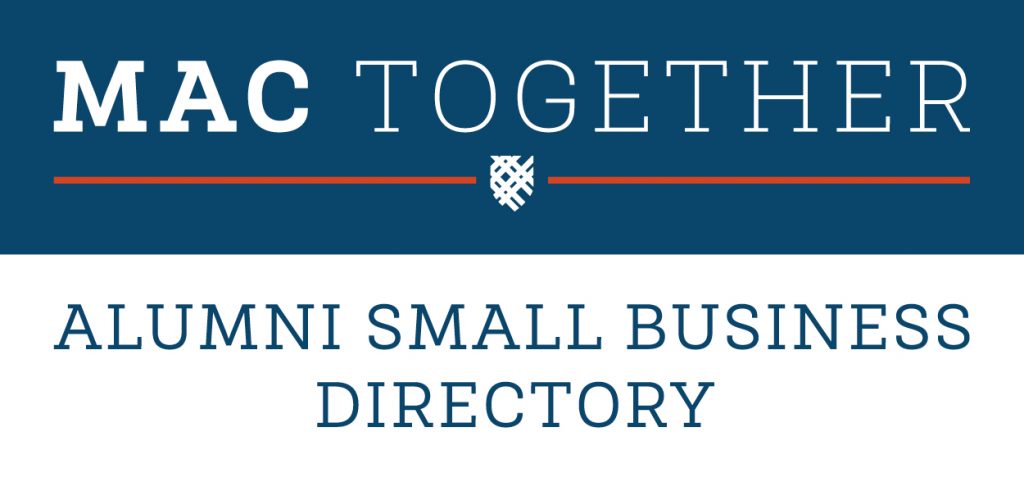 In an effort to support and celebrate Macalester's legacy of alumni small business owners and entrepreneurs during the uncertainty of the COVID-19 pandemic, we have created an alumni/parent-owned business directory. It is intended to provide information to the Macalester community who would like to support Macalester alumni and parent-owned businesses, as well as promote small business growth. 
If you'd like to be included in the directory, please complete the form with information about your business and how the Macalester community can support you at this time.
Terms of Use
By accessing or listing a business in this Directory you agree to the following terms of use: The use of this Directory or the contact information contained within for solicitation purposes of any kind is strictly prohibited. In addition, using the information contained in this Directory for any unauthorized private, commercial, or political mailing is prohibited. Macalester does not endorse or make any other representations concerning any of the businesses registered on the Directory.
Business Listings
We have begun collecting a list and information on alumni/parent-owned small businesses. Please scroll through the list below and see how you can support these businesses. Continue to check back to see new listings and updates.
Annie Kirschenmann '78

Windsor, ND
Learn more
We provide executive corporate business leadership coaching, training, strategic planning, and organizational development. Our mission is to inspire and help people ignite their growth, discover, and live their full potential in joy.
How to support
Spread the word about us; we deliver services virtually (and have done so for years!) domestically and internationally.
---
Mandi Masden '09


Brooklyn, NY
Learn more
Apostrophe Puzzles is a Black-owned, woman-led jigsaw company dedicated to celebrating contemporary artists of color. We believes art consumerism can be inclusive and accessible, and encourage customers to learn about and support BIPOC artists. We also partner with non-profit organizations working to expand arts accessibility and education in communities of color. Our puzzles are currently available for pre-order and will ship in January 2021.
How to support
Spread the word, follow us on Instagram(@apostrophepuzzles), or buy a puzzle for the puzzle enthusiast or puzzle newbie in your life.
---
Caspian Monarque Iranian Caviar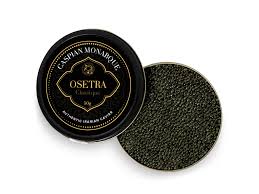 Chris Jones '82

Los Angeles, CA
Learn more
Caspian Monarque offers a divine selection of caviar, from the prehistoric sturgeon, farmed alongside its native home of the Caspian Sea. Tipping the boundaries of gastronomic perfection, with Persian charm and a heap of Caspian character. We are one of very few caviar producers using natural waters from the Caspian Sea.
How to support
Come and visit and enjoy fine food
---
Julia Kirtland '87

Portland, ME
Learn more
Deep tissue massage for active people.
---
Willard Cook '79

New York, NY
Learn more
Epiphany is a semiannual literary journal and independent nonprofit 501(c)(3) that supports practicing writers at every stage of their careers. During our open reading periods we consider every submission seriously. With our Breakout 8 contest we honor student writers, taking submissions each summer (please check our submissions page to see whether we are accepting submissions for our contest). We also publish online essays, fiction, and poetry on a rolling basis. For 18+ years we have published work that transcends convention and demonstrates literary mastery.
How to support
Subscribe to the journal
---
Neely Heubach '06

Minneapolis, MN
Learn more
From Neely features original watercolors painted by Neely Heubach '06 (she/hers) in 2020. Neely especially enjoys creating abstract moon shapes using white and gold watercolor, black ink, and salt on black watercolor paper. You can follow Neely's art on Instagram at @fromneely.
How to support
Purchase art on Etsy shop: https://www.etsy.com/shop/fromneely
---
Alvaro Jiron '90

Zapote, San Jose, Costa Rica
Learn more
We take your old mattress, bring it back to original factory specs, and send it back to you, all in the same day. This way, we keep old mattresses from polluting.
How to support
Visit our website, follow us on Facebook/Instagram (@larepadesuenos), and learn how to help the planet and the environment
---

Tim Good '94

Whitefish, MT
Learn more
Full-service restaurant and catering.
How to support
Come visit when it is safe to travel.
---
Allison Metzger '09
Des Moines, IA
Learn More
We create because we believe in the significance of original artwork and the power it has in creating positive human connection and critical thought. As a creative couple, we are passionate about producing unique fine art serigraph images that are accessible to people from all walks of life. Every limited edition is hand-drawn and hand-printed by us in our traditional print studio. Throughout our body of work, we strive to celebrate the world around us by traveling and exploring cultures, communities, and environments both near and far. 
How to support
Follow our story on Instagram (@midnightoilstudio), shop our Etsy Store, and share our art with friends and family members! Every little bit helps. Email: info@midnightoilstudioworkshop.com
---
Cain Oulahan '00

Milwaukee, WI
Learn more
Provide legal advice and representation to immigrants and their families.
How to support
Writing reviews online, such as Google, Facebook, Avvo, would be wonderful.
---
Chris Kudrna '76

Saint Cloud, MN
Learn more
Our mission is to build community as we grow local garlic in a sustainable manner.
How to support
As one of the organizers of the annual MN Garlic Festival, we've unfortunately made a decision to cancel this year's festival. Over 15 garlic vendors normally sell lots of garlic on that day in August. People can help by going to our website and buying our garlic directly. Or go to the MN Grown website at https://minnesotagrown.com/ and buy from any Minnesota garlic grower.
---
Colin Jarvis '13
Saint Paul, MN
Learn more
Delicious direct trade coffee shipped to your door. Eliminating the middle person while paying farmers more to bring you excellent coffees from around the globe.
How to support
Order coffee and drink local! This is roasted in small batches daily in the twin cities but we ship fast to anywhere in the USA. 
---
Clementina Sanchez '14

Arusha, Tanzania
Learn more
At Windfall Safaris, we believe that our national parks are a blessing, a benediction, and a felicity of the environment and for our country. Windfall provides safari trips in Tanzanian National Parks. Tours are organized with respect of the environment and the communities.
How to support
Follow us on Instagram (@windfallsafaris), Facebook, check our Trip Advisor page, dream of a safari in Tanzania, spread the word for future travels, come visit when the borders open again, etc.
---
Inaara Peermohammed '23

Chandler, AZ
Learn more
Food Blog producing healthy meal recipes for people who want to maintain or achieve a healthier lifestyle as well as hope to produce products that can promote healthy eating and a balanced lifestyle
How to support
Follow on social media and make connections with companies who would like someone to promote their products as long as they have a good mission too. @thevibrantgreenie
---
FAQs
Why can't I update or post my business listing?
Before we post a business, we will verify that it is owned/co-owned by a member of the Macalester community. In addition, we will verify that businesses are consistent with Macalester's mission.