We see, hear, and feel the grief, anger, and loss in our Macalester family as we fight for racial justice. Our alumni community is incredibly engaged, active, and knowledgeable. We have a lot to learn from you. If you have suggestions, ideas, resources, insights, or feedback – please email us at alumnioffice@macalester.edu or complete this form.
We have compiled information on supporting liberation and efforts to rebuild communities and lift up people in the Twin Cities and beyond below and will continue to add more resources. #MacTogether
Professor emeritus Jim Stewart has developed a video series on anti-racism and white supremacy. The "Jim Stewart" you see in these videos is a widely-published scholar whose many books on the history of white supremacy are heavily researched, littered with footnotes and, well, pretty dull reading.   All that has made it impossible for him to explain what he actually knows about white supremacy to normal smart, well-informed people who live way outside the walls of his "ivory tower."  Watch the video and click to subscribe to his channel if you would like to view more.
Faculty Interviews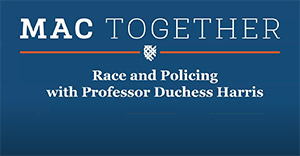 Race and Policing: History and Possibilities for the Future
Alumni webinar and Q&A with Duchess Harris, professor of American Studies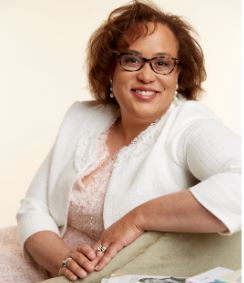 WBEZ – Root Causes of Recent George Floyd Protest
Duchess Harris, professor of American Studies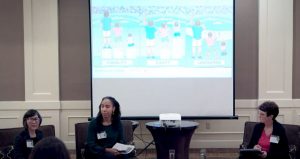 Big Questions Series: Why isn't inclusion enough?
Marjorie Trueblood, Dean of Multicultural Life
Donna Maeda, Dean of the Kofi Annan Institute for Global Citizenship
Alumni Interviews
Expanded Education Opportunities Program
Barbara Phillips '71, Melvin Collins' 75 with Brian Rosenberg
Student Videos