The Visual Resources Library has a variety of services and resources to offer the Macalester academic community in support of class projects and research.  Please click on the sections below for further information.
Reference Assistance
Reference Assistance
The Visual Resources Library is here to help you find the best resources on art and art history for your paper, project, class or publication.  We can help you navigate the numerous text, image, online and archival options and get you on the right track.  The VRL's Visual Resources Specialist works part-time, and the VRL is staffed by student assistants during most regular hours.  We can work with you in person, or if you prefer to submit your query to us, we can be reached at:
Phone:  651-696-6691
General email:  visualresourceslibrary@macalester.edu
Please give as many details as possible about your query and please mention any deadlines.  We will respond to you as quickly as we can.  Please note that the VRL is closed during Macalester College holidays, and during Fall, Winter, Spring and Summer breaks.
We look forward to working with you!
Image and Text Databases
Image and Text Databases
Macalester College licenses many databases to enrich the research of its students.  Below are several that will be particularly helpful to students in Art and Art history.  Any of these databases can be accessed from an on-campus computer or from off-campus by entering your Macalester user name and password.


ArtStor is an excellent starting point for anyone conducting research in the arts.  Its collection of almost 2 million images covers visual art, architecture, humanities and sciences.  ArtStor is a database shared by universities, galleries, private collections and museums world-wide.  Within ArtStor, you can manage and organize your images and data searches.

CAMIO (OCLC's Catalog of Art Museum Images Online) is a growing online collection documenting works of art from around the world, representing the collections of prominent museums. CAMIO highlights the creative output of cultures around the world, from prehistoric to contemporary times, and covering the complete range of expressive forms.  Works of art may be used for educational and research purposes during the term of the subscription, if they are properly credited. Images may not be published or otherwise distributed.

Macalester Art History Digital Collection.  The Visual Resources Library also maintains and updates an internal Art History Digital Collection consisting of over 25,000 images.  These images cover all periods, styles and mediums of art history and are intended only for educational use by Macalester College students, faculty and staff.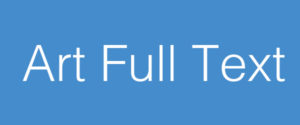 Art Full Text is the main database for research in art and art history. Its holdings include both popular and academic titles.
There are many other databases, collections and resources that could be helpful to students and faculty.  The Macalester College Library maintains a Subject Guide in Art & Art History. Please check this guide for further resources and additional information.
Reference librarians can assist you with queries or if you experience technical difficulties.  Image resources other than the three noted above are not affiliated with Macalester College. Contact individual site administrators with questions.