Department News:
Information about Placement Exams is here.
New Courses for Fall 2021:
East Asian Popular Culture:  From Kung Fu to K-Drama, TR 9:40-11:10, CHIN 194,  Andrew Kauffman
From the Mainstream to the Margins: Going Beyond the Modern Chinese Literary Canon, TR 1:20-2:50, CHIN 294, Andrew Kauffman
Seminar in Sociocultural Linguistics, TR 9:40-11:10, JAPA 494, Satoko Suzuki
Language and Identity in Japanese, Asian American and Other Communities, TR 1:20-2:50, JAPA 294, Satoko Suzuki
Japanese Literature Since the 2000s, MWF 1:10-2:10, JAPA 194, Christoper Lowy
Study Away – As a temporary matter, so long as study away is unavailable due to the consequences of Covid, our major requirement for study away is suspended. Asian Studies, Chinese and Japanese majors should consult with department faculty regarding alternatives that will support the linguistic, cultural, experiential, and curricular objectives of the major.
Hanna Detlaff  ('20) wins Mondale Scholarship
The Japan America Society of Minnesota (JASM) awarded the Mondale Scholarship to Hanna Detlaff ('20.)   The Mondale Scholarship is presented to students who want to broaden their knowledge of Japan through a combination of study and travel.  The awards are specifically to be used for travel to or within Japan before, during, or after the student's specified term(s) of study.  Hanna will Study Away in Tokyo, Japan in Spring 2019.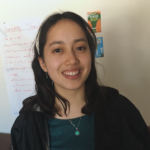 Anisha RajBhandary '21 (Portland, OR) receives U.S. Department of State Critical Language Scholarship (CLS)
Anisha will study Chinese at Dalian University of Technology in China, Summer 2019. Anisha states her initial interest in Chinese stemmed from wanting to converse in Chinese with her Chinese-speaking cousins.  However, her interest in Chinese history, culture and society have grown as her language skills improved.  "I hope to learn more about different parts of the world and help make connections across cultures and geographic distances. As a Geography and Asian Studies major, I am interested in China as an area of study.  My long-term goal is to develop fluency in both speaking and reading/writing Chinese to apply these skills to geographic research on China in graduate school."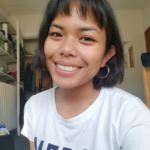 Abbey Cipriano '19 (Los Angeles, CA) receives U.S. Department of State Critical Language Scholarship (CLS)
Abbey will study Japanese in Okayama, Summer 2019.  She began studying French and European history during high school and her advisor recommended study of another language/culture outside of that.  Abbey did not expect to be a Japanese major, but the new things she learned kept her coming back.  As to future plans?  "I'm taking things one step at a time. I follow a lot of Japanese people on Instagram, so being able understand what they're saying without having to refer to a dictionary all the time would be a start. One of my goals is to be able to read Japanese text (newspapers, magazines, etc.) so that I can get another perspective on things going on around the world."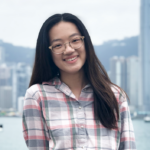 Rachel Wong '19 received the Fulbright English Teaching Assistant Award and will travel to Taiwan this year.
Upon completion of the Fulbright, she plans to attend The Fletch School at Tufts, pursuing an MA in Law and Diplomacy.  Rachel minors in Geography and Asian Studies.