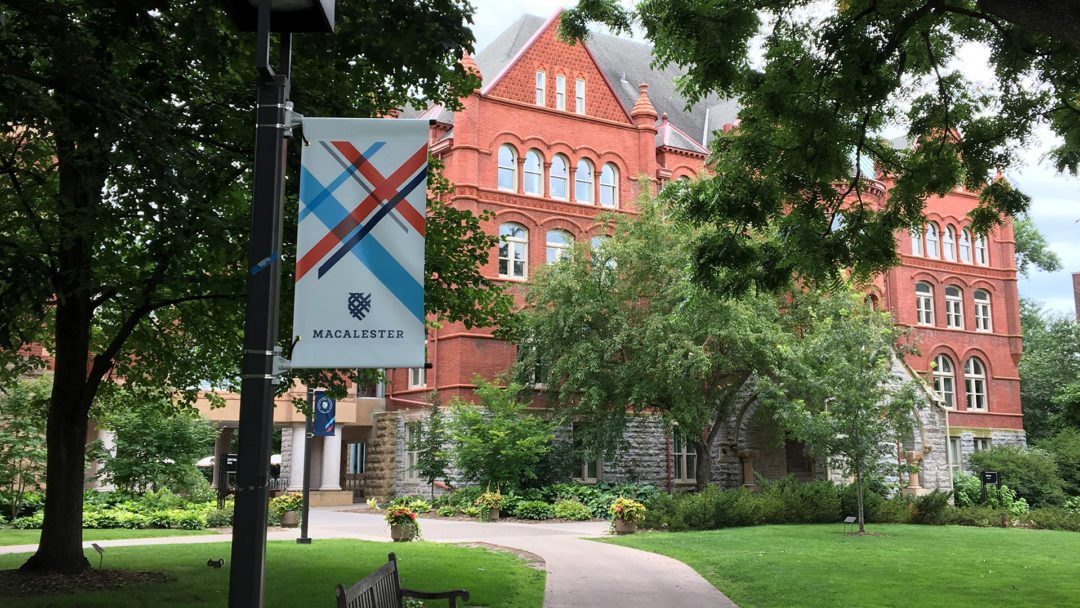 The CATJ28 Organizing Committee is happy to announce that we had an extremely successful online conference made possible by superb presentations and keynotes, as well as the active attendance of many educators and researchers from around the globe. This was the first online conference on Japanese language education hosted in the US. Thank you to all who were involved in this event. Much gratitude as well to our sponsors:
The Northeast Asia Council (NEAC) of the Association for Asian Studies
The Japan-U.S. Friendship Commission (JUSFC)
Great Lakes Colleges Association (GLCA)
The Japan Foundation
Macalester College President's Office
You may read the proceedings here.
CATJ28 Conference: Key Takeaways
Conference Held Virtually May 30-31, 2020
Hosted by Macalester College
Conference Organizer: Satoko Suzuki
IT Personnel: Andrew Benda, Aimee Baxter
Department of Asian Languages and Cultures Personnel: Arthur Mitchell, Ritsuko Narita,
Sachiko Dorsey, Katie Scott, Akae Takasu
"I feel empowered now to teach more confidently in all areas. Before this conference, I felt crippled by my [Non-Native Speaker] status. I am so grateful for this conference and this theme in particular at this moment."
"As a non-native teacher, in the past, I have felt ignored and looked over, but it was the opposite at this conference. This was the first time I have ever had such discussions about native and non-native teacher situations."
"It helped me to think about my own goals/aims as an educator, and inspired me to experiment with different forms of teaching that are directly relevant to today's students." [Survey Respondents]
Overview:
The CATJ28 Virtual Conference was a great success. Post-Conference Survey respondents overwhelmingly indicated how pleased they were with the content, format, and execution of the conference. The virtual conference had 280 registrants (the maximum we could host). They were mostly from North America, but some were from Japan, Singapore, Vietnam, Australia, France, and Ukraine. The conference consisted of 3 keynote addresses (170-190 attendees), 6 individual sessions with 25 different speakers (60-120 attendees), and a Roundtable Discussion with 5 speakers (130 attendees). The theme of the conference was diversity and inclusion in Japanese language pedagogy. Many of its presentations addressed the issues of systemic exclusion that impacts our Japanese language classrooms, departments, and institutions. Numerous participants mentioned how grateful they were that Macalester held the conference online and spoke of being inspired to alter their teaching and their curriculums going forward.
Keynote Addresses:
The first keynote speaker, Yuri Kumagai, addressed the definition of terms like "inclusivity," emphasized the necessity of critical perspectives in investigating diversities, and showed us student work that reflects such stances. The second keynote speaker, Yo Azama, discussed the primary importance of creating deep connections within the high school classroom, between student and teacher, and students and the language, and argued for the need to incorporate social issues in the language classroom. The final keynote speaker, Junko Mori, contextualized the importance of challenging native speaker privilege within a 40-year history of Japanese language teaching within the United States.
Individual Sessions and Roundtable Discussion:
Though several papers were devoted to issues of Japanese linguistics and language pedagogies, most of the papers directly addressed the multiple facets of diversity, equity, and inclusion within the Japanese language classroom, from the perspective of colleges as well as high schools. The break out session of the Roundtable Discussion provided an opportunity for each attendee to discuss issues of diversity from their own experiences in a small group context. A question that was distributed beforehand focused these conversations on individual encounters with the issues of diversity in the classroom.
Theme of Diversity:
While the theme of diversity addressed a growing development in Japanese language classrooms, the theme had special resonance first because of the Covid-19 pandemic and the inequities that it has exposed, but also because of the mass demonstrations against police brutality and systemic racism that filled the streets of Minneapolis, St. Paul, and other US cities the week before the conference. Many participants came away from this conference convinced of the urgency of rethinking their pedagogy and integrating a critical attitude toward ideologies of nativism and other types of systemic discrimination and exclusion.
Virtual Format:
There was widespread praise and gratitude for how well and how smoothly the virtual conference was run. Many attendees reported that the online aspect was what allowed them to participate. Finally, a great number of survey respondents requested that future conferences be online or at least have an online component.