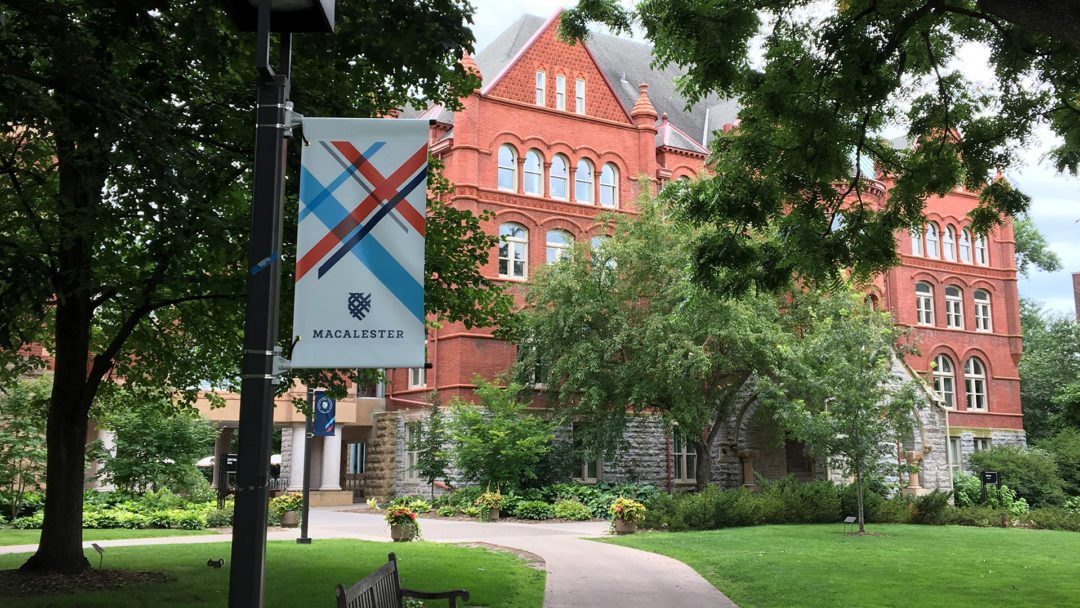 The Department of Asian Languages and Cultures at Macalester College is pleased to host the 28th Conference of the Central Association of Teachers of Japanese (CATJ) on May 30- 31, 2020. We are excited to carry on the tradition of bringing together Japanese language professionals from across the US and Canada to network and share their research and ideas on best practices in teaching and advising. In addition, we seek to provide a space in which K-12 Japanese language educators can interact with college instructors and exchange ideas regarding the current issues of our shared profession.
The theme of CATJ 28 is "Japanese Language Education in Diversifying Communities."
The environment surrounding Japanese language education has become increasingly diverse. In addition to students arriving at our classrooms via traditional routes, we now have learners who are self-taught with the help of the internet, those whose family members speak the language at home, and those who have attended immersion language camps, among others. Increasing diversity of race, ethnicity, nationality, gender, and sexuality amongst these students as well as growing awareness surrounding disability prompt us to rethink our learning goals and teaching styles.
This diversity has also prompted us to pay more attention to Japanese language ideologies. Debate continues about the need for simplified Japanese while at the same time visual and print media have featured regional dialects. A number of  scholars are questioning representations of politeness, gender and other cultural matters in Japanese language textbooks.
In this context, CATJ 28 will offer opportunities to discuss and exchange ideas about the following topics:
How Japanese language educators are addressing the diversities and complexities mentioned above in and outside their classrooms
How the findings of recent research on Japanese linguistics and language acquisition benefit and inform Japanese language educators
We have invited three keynote speakers, Dr. Junko Mori (University of Wisconsin – Madison), Mr. Yo Azama (North Salinas High School and California State University), and Dr. Yuri Kumagai (Smith College). We are also planning a roundtable discussion to address various issues related to diversity.
We invite papers related to the main theme or any topic related to Japanese language education (linguistics, second language acquisition, and pedagogical innovations, among others).  See the Call for Proposals section to submit your proposal. The deadline is February 20, 2020.
2020年5月30日、31日にマカレスター大学アジア言語文化学部主催により、第28回中西部日本語教師会 (CATJ28) が開催されます。この学会を通して、全米やカナダなどで日本語教育に携わっている教師同士がお互いの繋がりをさらに深め、日本語教育の実践に効果的な研究や教授法などを分かち合える機会になればと願っています。また、この学会が、大学の日本語教師とK-12の日本語教師が最近の日本語教育のテーマなどについて意見交換出来る場になれば幸いです。
CATJ28 のテーマは、「多様化社会における日本語教育」です。
日本語教育における環境は多様化してきています。中学高校の日本語教育を経て大学でも履修する学習者に加え、今ではインターネットを活用して日本語を独学で学習してきた学生や、家族との会話により日本語を身につけた継承語話者、イマージョンプログラムで日本語を勉強してきた学生など、多様な学生が高校や大学で日本語学習を続けるようになってきています。また、 これらの学生の中での人種、国籍、ジェンダーやセクシュアリティーなどの多様化が進み、障がいに対する意識が深まるにつれ、教授法や学習目的は再び考え直される時期に来ていると言えるのではないでしょうか。
また、これらの学習者の多様化により、日本語についてのイデオロギーに関心が持たれてきています。いわゆる「やさしい日本語」の必要性について議論がなされ、テレビや小説などのメディアでは、標準語だけでなく方言も使われるようになってきています。また、既存の教科書に使用されている丁寧さやジェンダー、他の文化的な要素の描写を疑問視する研究も増えてきています。
これらの問題を踏まえて、CATJ28では、以下のようなトピックについて研究結果や意見を交換する場を設けたいと思います。
1)日本語教育者は教室内外で、様々な多様性や複雑性をどのように踏まえ、対処し、また活かしているのか。
2)日本語の言語学や言語習得の研究の結果は、どのように日本語教育に影響や効果を与えるのか。
森純子先生(ウィスコンシン大学マディソン校)、安座間喜治先生(ノースサリナス高校・カリフォルニア州立大学)、熊谷由理先生(スミス大学)をお招きし、基調講演が行われる予定です。また、日本語教育の多様化に関するディスカッションも予定しております。
この学会では、このテーマに関する発表以外にも、言語学、言語習得、応用言語学など日本語教育に関する発表を募集いたします。
発表の応募締め切りは2020年2月20日で、Call for Proposals のリンクからご応募いただけます。
We have received funding from the Northeast Asia Council (NEAC) of the Association for Asian Studies, with the support of the Japan-U.S. Friendship Commission (JUSFC), Great Lakes Colleges Association (GLCA), the Japan Foundation, Macalester College President's Office, and Macalester College Provost's Office. We express our sincere gratitude to these organizations.