The Keynote Speakers are Mr. Yo Azama, Dr. Yuri Kumagai and Dr. Junko Mori.
Mr. Yo Azama (North Salinas High Schoool and California State University)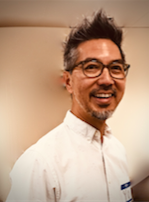 Mr. Azama has received numerous awards including the 2012 ACTFL National Language Teacher of the Year, the 2013 Outstanding Teacher of America Award by Carlston Family Foundation, the 2014 Robert J. Ludwig Distinguished Leadership Award, and the 2015 Elgin Heintz Teacher Award. He has served as a College Board Advisor for the AP Japanese Development Committee since 2011. In addition, he has published widely in the field of language education and culture and conducted over 200 presentations, workshops, and institutes at national, state, and regional levels.
Dr. Yuri Kumagai (Smith College)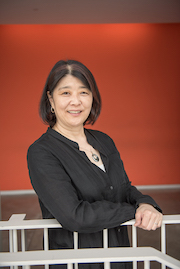 Dr. Kumagai has been developing a project- based language and culture learning curriculum by collaborating with other language teacher-researchers worldwide. Her research interests include critical literacy and multiliteracies in foreign language, analysis of classroom discourse and interactions, and ideology and language. She has been active in presenting her research findings nationally and internationally, and her publications appear in numerous journals and edited books both in English and Japanese. Her most recent publications include: Nihongo de shakai to tsunagaroo! (co-authored, Coco Shuppan, 2016); A Genre-Based Approach to Reading as a Social Practice (co-authored, Routledge, 2015); Multiliteracies in World Language Education (co-edited, Routledge, 2015); and Mirai o tsukuru kotoba no kyooiku o mezashite (co-edited, Coco Shuppan, 2015).
Dr. Junko Mori (University of Wisconsin-Madison)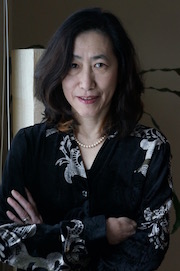 Dr. Mori's research interests center on the application of the sociological methodology of conversation analysis to the study of talk-in-interaction involving first- and second-language speakers of Japanese. She has investigated the relationship between linguistic structures and organizations of social interaction, classroom discourse, intercultural communication, and workplace interaction. In recent years, the scope of her research has expanded to address the issue of diversity and inclusion, be it in the classroom, the professional community of language educators, or healthcare facilities in Japan where the presence of international workers has been on the rise. She is the recipient of the American Council on the Teaching of Foreign Language/Modern Language Journal (ACTFL/MLJ) Paul Pimsleur Award for Research in Foreign Language Education, and co-editor of Japanese Applied Linguistics: Discourse and Social Perspectives (Continuum, 2008) and Pragmatics of Japanese: Perspectives on Grammar, Interaction, and Culture (John Benjamins, 2018). Her work has also appeared in a number of journals such as Applied Linguistics, Foreign Language Annals, Journal of Pragmatics, Modern Language Journal, and Research on Language and Social Interaction.