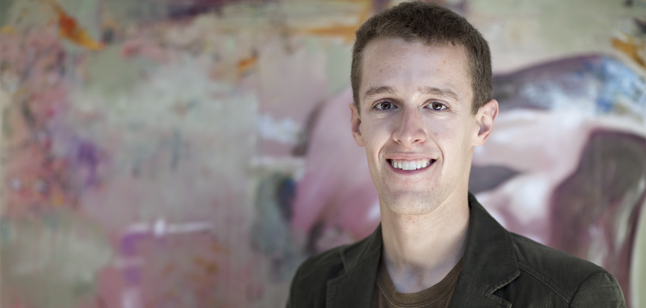 Keaton White received a Fulbright Scholarship to travel to Japan to study consumer preferences and country-of-origin bias. White, a double major in Economics and Japanese Language and Culture will live and study in Japan for one year beginning September 2009. The purpose of the award is to allow further understanding of Japanese language and culture and to contribute to mutual understanding between the United States and Japan.
Keaton will conduct research on the reasons that consumers often choose domestic products over foreign products. He is specifically looking at video games and will interview people and conduct surveys in an attempt to understand what consumers are looking for, what game developers set out to do with their games, and how potential audiences react to their product.
Keaton will also be taking Japanese language courses while exploring and experiencing Japan. The Fulbright award provides numerous opportunitites for cultural exchange as well as the opportunity to make lifelong personal and business contacts.
Keaton White is the 8th Fulbright Scholar from the Department of Asian Languages and Cultures. He joins previous winners Matthew Rosenbaum ('07), Erik Slivken ('02), Matthew Healy ('01), Harry Kobrak ('94), Jenny Nagoaka ('92), Michael Bourdaghs ('87) and Ken Port ('82).