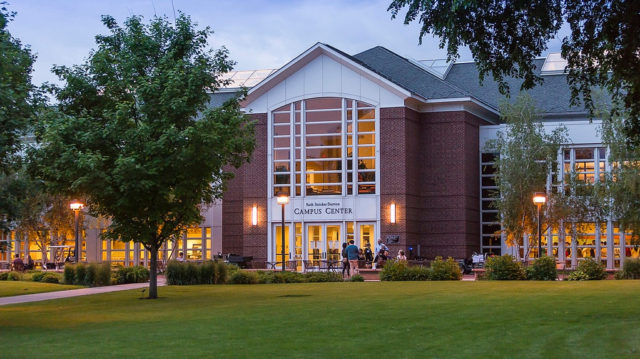 Vision
The Campus Center creates a dynamic environment that centers connection, comfort, and belonging for Macalester students by cultivating programs and services that foster formal and informal environments for learning, comradery, and community.
Mission
Campus Center Programs & Services creates opportunities for Macalester students to find community, comfort and connection. We foster a welcoming environment for all members of the Macalester family, and set the stage to create an active, visible, and vibrant campus community hub. 
The Ruth Stricker Dayton Campus Center, or "CC" for short, is not just a building; it is an organization and program dedicated to helping our students feel at home and being their most authentic selves. 
The center is named in honor of Ruth Stricker Dayton '57 who generously supported this facility for students and the entire Macalester community to enjoy.
Core Values
Co-Curricular Learning:

In support of the Macalester's high standards for scholarship, we actively seek out challenges and opportunities that help expand both the personal and professional education and growth of students and community members in a supportive environment. 

Student Growth and Authenticity:

We offer opportunities in our programs and services where students can build self-awareness, personal values and skills, and the confidence to live their most authentic and rich lives in and outside of their college experience. 
Community and Connection:

We provide space, partnerships, and events where students have the opportunity to build relationships and networks with each other and help create a lasting connection to Macalester. 
Fun:

We strive to host and create events grounded in joy, engagement, and entertainment, to further enhance the well-being and social connectedness of Macalester students.