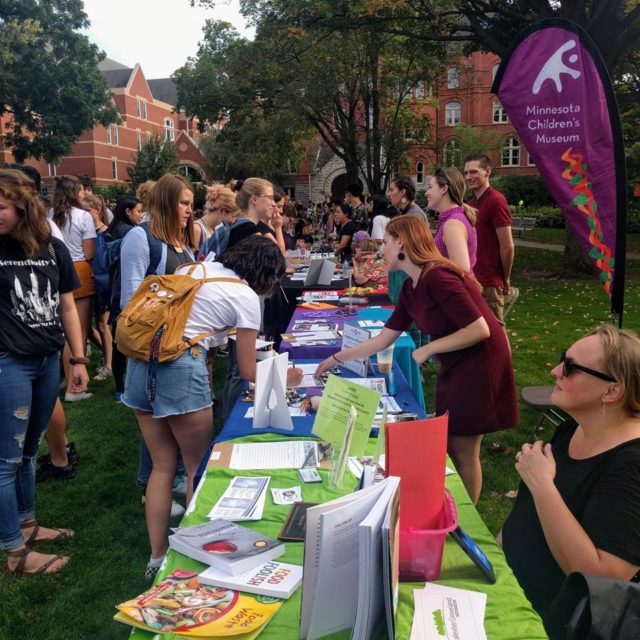 The Civic Engagement Center sponsors annual events to encourage and help students become involved in the community.
Into the Streets
This orientation event is for first-year students introduces them to the Twin Cities and civic engagement with various community organizations.
Civic Engagement Fair
Fair held in the fall and spring that brings nonprofit organizations to campus. Students meet representatives from the organizations and learn about service opportunities.
The Civic Engagement Center, along with International Student Programs, hosts International Kidsfest every spring.  This free event is open to the public and children ages 4-10 spend the afternoon playing, learning and participating in cultural activities from countries around the world.