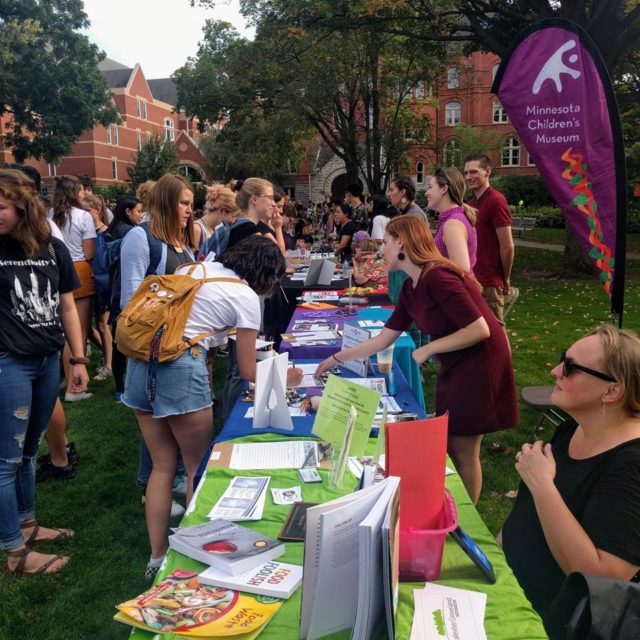 The Community Engagement Center sponsors annual events to encourage and help students become involved in the community.
This Matters at Mac: Civic Engagement
This orientation event for first-year students introduces them to civic engagement in the Twin Cities with various community organizations, helping provide context to meaningfully navigate the local context. Prior to 2021, this annual event was called "Into the Streets."
Civic Engagement Fair
Fair held in the fall and spring that brings nonprofit organizations to campus. Students meet representatives from the organizations and learn about service and employment opportunities. By the time they graduate, 94% of Macalester students have participated in community-based service or projects.
The Community Engagement Center, along with International Student Programs, hosts International Kidsfest every spring.  This free event is open to the public and children ages 4-10 spend the afternoon playing, learning and participating in cultural activities from countries around the world.
Debating for Democracy (D4D)
Debating for Democracy is an annual training that is part of a larger series through Project Pericles, a consortium of colleges committed to civic engagement. Each year, Project Pericles offers day-long policy workshops that provide participants with the tools and tactics to empower people and affect social change.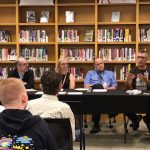 Constitution Day
Each year on September 17, Constitution Day is celebrated on campus. In collaboration with the DeWitt Wallace Library and other departments, the Community Engagement Center hosts a speaker or panel of speakers to discuss a timely topic as it relates to our Constitutional rights.