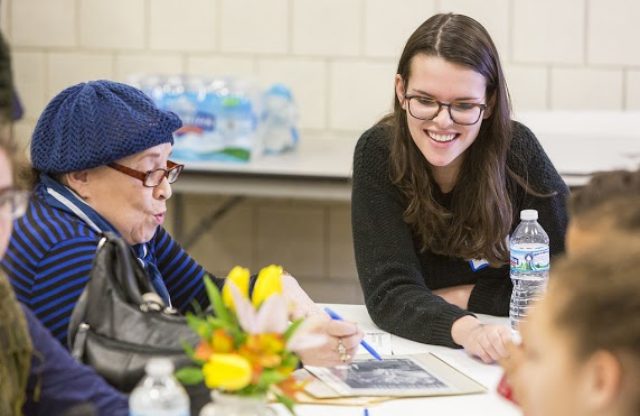 Since the '90s, Macalester has maintained a relationship with the Historic Rondo Neighborhood of St. Paul through various campus and community collaborations.
In the 1930s, Rondo Avenue was at the heart of St. Paul's largest Black neighborhood. African-Americans who had lived in Minnesota for decades and others who were just arriving from the South made up a vibrant, vital community that was in many ways independent of the white society around it.
The construction of I-94 in 1968 shattered this tight-knit community, displaced thousands of African-Americans into a racially segregated and discriminatory housing market, and erased a now legendary neighborhood. While the construction of I-94 radically changed the landscape of the neighborhood, the community of Rondo still exists and its persistence and growth are celebrated through events like Rondo Days and the Jazz Festival.
History
Macalester began its involvement with the Historic Rondo Neighborhood over 20 years ago when a Macalester student wrote a senior thesis on the Rondo community. Through the project, a relationship was formed between the two communities through Professor David Lanegran of the Geography department and Marvin Anderson, co-founder of Rondo Avenue Inc.
In 1994, Macalester donated five houses located on Macalester Street to the Rondo Community Land Trust and relocated them to other Saint Paul neighborhoods. To this day, the Macalester community of students, faculty, and staff remain active partners with the Historic Rondo Neighborhood to commemorate its past, celebrate its families, and strengthen the community. Read about it in the May 1994 edition of Macalester Daily.
Community Partners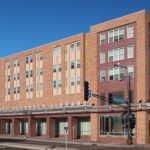 Rondo Community Outreach Library
The Rondo Community Outreach Library is home to a special collection, capturing and showcasing the rich history of the neighborhood. Visitors can view the collection of oral histories and material written by and/or about the neighborhood and its residents.
Courses that work with the library include Community Psychology and Public Health, City Life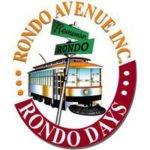 Rondo Avenue Inc
Rondo Avenue Inc (RAI) is dedicated to preserving, conserving and accurately interpreting the contributions of the African-American community of Rondo to the City of St. Paul. RAI's goal is to transmit the history and rich cultural traditions of Rondo and connect them with modern values for an ever-evolving community.
Courses that work with RAI include Public History in Action, Urban Geography