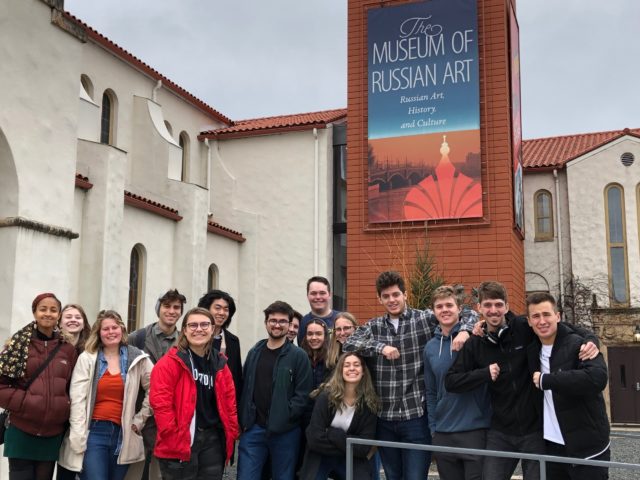 The Civic Engagement Center strives to provide necessary resources and support for faculty who would like to incorporate academic civic engagement into their curriculum. We have included a number of resources on our web pages that relate to academic civic engagement, including but not limited to various academic journals related to civic engagement, reports on tenure and promotion, and rubrics for student evaluations.
Frequently Asked Questions
I'm interested in adding a civic engagement component to my course. What are the steps I should take?
Contact the Civic Engagement Center with potential ideas for incorporating community-based learning into the curriculum. We can assist faculty members with establishing partnerships with local community organizations.
Who should I contact in CEC to discuss more about academic civic engagement?
Please contact Paul Schadewald, Associate Director of the Civic Engagement Center for additional information.
Faculty Resources
Faculty Culture & Development for Civic Engagement
Jameson, J., Clayton, P. H., & Jaeger, A. (2012). Investigating faculty learning about community engaged scholarship. Michigan Journal of Community Service Learning, 18(1), 40-55. View PDF
O'Meara, K. (2011). Faculty civic engagement: New training, assumptions, and markets needed for the engaged American scholar. In J. Saltmarsh & M. Hartley (Eds.), To serve a larger purpose: Engagement for democracy and the transformation of higher education(pp. 177-198). Philadelphia, PA: Temple University Press. View PDF
O'Meara, K., Sandmann, L. R., Saltmarsh, J., & Giles, Jr. D. E. (2011). Studying the professional lives and work of faculty involved in community engagement. Innovative Higher Education, 36(2), 83-96. View PDF
O'Meara, K. & Niehaus, E. (2009). Service-learning is…How faculty explain their practice. Michigan Journal of Community Service-Learning, 16(1). 1-16. View PDF
Integrating Civic Engagement into Courses and Majors
Association of American Colleges and Universities (Fall 2017). Civic Learning in the Major by Design. Peer Review. 19 (4). https://www.aacu.org/peerreview/2017/Fall
The National Task Force on Civic Learning and Democratic Engagement. A Crucible Moment: College Learning & Democracy's Future. Association of American Colleges and Universities. View PDF
Place-Based Education
Siemers, Cheryl K.; Harrison, Barbara; Clayton, Patti H.; Stanley, Talmage A. (2015) Engaging Place as Partner. Michigan Journal of Community Service Learning. 22(1). View PDF