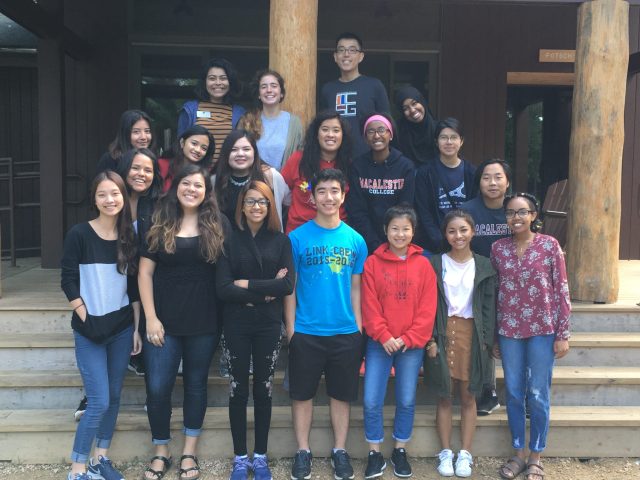 The first year pre-orientation is a chance for admitted Bonner Scholars meet each other and start the community building process.
The purpose of this pre-orientation is to acquaint you with the Bonner Program at Macalester, as well as introduce you to key academic offices and staff.
Pre-orientation includes a two day retreat where you'll get to mingle and learn more about your fellow Bonners, as well as partake in various fun activities and games.
Upon coming back from the retreat, you will also be able to meet the rest of the Bonner class years and learn more about transitioning to college.
The 2022 Bonner pre-orientation retreat dates are Aug. 22-25.
First Year Service Trip
One of the cornerstone activities for during the first year of the Bonner Program is our J-term Course and alternative trip which takes place in New Orleans, Louisiana.
This trip focuses on three themes: education, community, and cultural survival.  Bonner first years will attend a one day retreat in preparation for the trip. Video of 2015 first year service trip   Video of 2013 first year service trip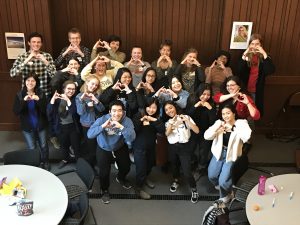 Sophomore Exchange
The sophomore exchange is a short service-based experience with Bonners from another school. We alternate between hosting visiting Bonners and going to other colleges that also have a Bonner program.
This is an opportunity for Bonners to experience service with Bonners from another community, to build networks and continue strengthening ties between Bonner Programs.
In the image is Macalester Bonners and Bonners from the College of Saint Benedict and St. John's University.
Summer of Service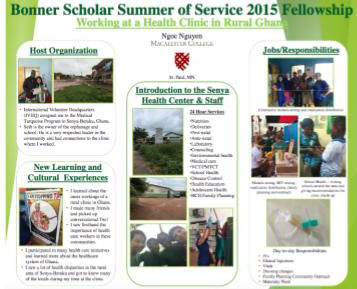 Bonners are encouraged to expand their service work and personal development by engaging in summer service. These are paid summer internship opportunities working with a non-profit.
Some Bonner Scholars choose to spend their summers continuing the community engagement work they started during the school year. Others travel to new communities to promote issues about which they are passionate.
Bonner Congress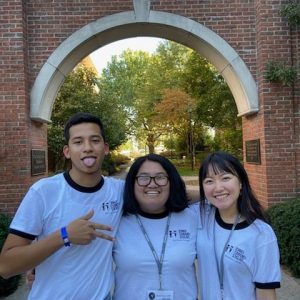 "Since the beginning of the Bonner Program, student voice has been instrumental in creating, implementing, and strengthening the program on the local and national levels.
One way we uplift student voice is through the role of Bonner Congress Representative. This role is designed for students to represent their programs and national network and to build upon their leadership skills to strengthen their own Bonner Programs and community initiatives.
We convene Congress Reps twice a year: once during the Summer Leadership Institute and another time at a student only gathering in October, the Bonner Congress Meeting. Every Bonner Congress Meeting is a little different, but generally it offers a series of workshops and presentations designed to give Congress Reps the skills and resources they need to take their ideas into action!"—The Bonner Foundation
This is a Bonner's opportunity to represent the Macalester Bonner Program on a national level! Bonner Congress is usually held at a different college each year. This is a great way to network, develop leadership skills, and learn about other Bonner Programs throughout the nation.
Summer Leadership Institute
"The Bonner Summer Leadership Institute (SLI) is the largest annual event for the Bonner Network for student, administrators, faculty, and community partners.
Every Summer, SLI provides participants with professional and personal development along with networking opportunities to strengthen the quality of work for campus-based service efforts. Programming focuses on themes of deepening community partnerships, supporting and developing students, and building vibrant, sustained infrastructure for campus-community engagement."—The Bonner Foundation
Just like Bonner Congress, SLI is another leadership and networking opportunity for our Bonner Scholars.
Senior Capstone
The senior capstone will be a culminating project that reflects and synthesizes on learning throughout the Bonner program. There are two opportunities to share senior presentations of learning. One taking place at the final All Bonner meeting for the academic year in late April, the other through presenting to faculty and community partners during a luncheon that takes place over senior week leading up to commencement.