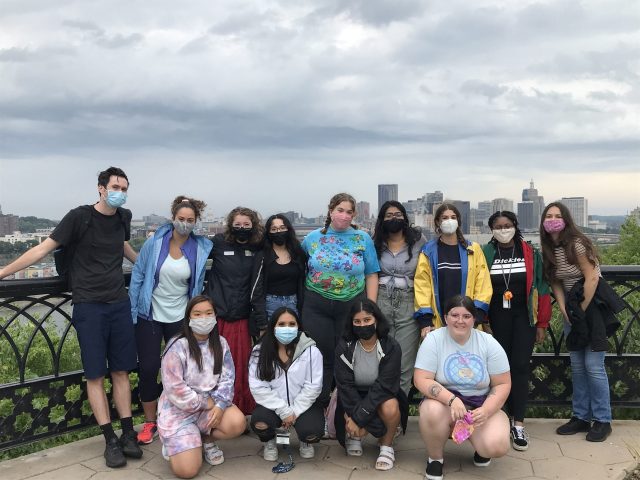 Program Description
Community Engagement Organizers work in the CEC to encourage community involvement by Macalester students. The CEOs focus on a particular issue, such as Youth and Tutoring, Environment and Sustainability, or Immigrants and Refugees. Organizers work with CEC professional staff and community partners to identify volunteer and engagement opportunities in the local community, then facilitate engagement with their peers. The Community Engagement Organizers also work to educate the campus on their theme, and collaborate to organize events on campus that relate to community engagement, such as the annual Involvement Fair and Community Engagement Fair.
The cohort comes together throughout the school year for training, networking, and reflection on community engagement, leadership, and social change issues. CEOs form a vital bridge between Macalester College and local agencies and organizations in the Twin Cities.
Students participating in the Community Engagement Organizers  program gain skills in managing group dynamics, creative problem-solving, and developing relationships with diverse groups of people and organizations. Student leaders often continue working in the areas they have been involved in after graduation, sometimes finding employment as a direct result of their work with the community.
Program Opportunities
Participate in training retreats and student staff meetings
Receive support from Community Engagement Center staff for engagement and social awareness activities
Gain knowledge about nonprofits, the Twin Cities community, and social issues
Gain skills in volunteer management, event planning, and group dynamics
Take advantage of exciting opportunities to develop new campus-community relationships or on-campus programming