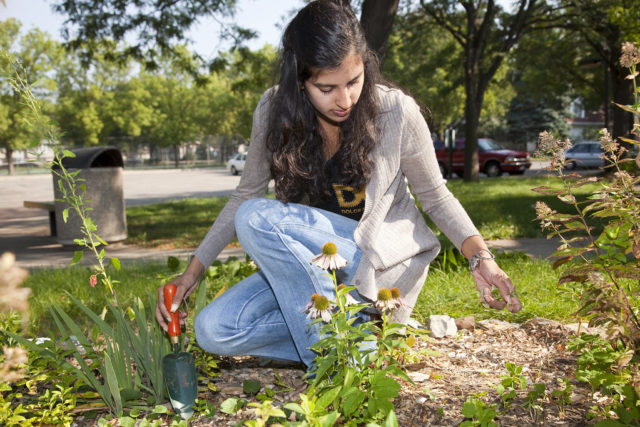 Find Engagement Opportunities with the Civic Engagement Center
In the Civic Engagement Center's online platform, Macalester.galaxydigital.com, you can search for volunteer opportunities, events, and other civic engagement opportunities that align with your interests and schedule. When you are ready to sign up for specific opportunities, it's easy – just use your existing Mac log in!  As always, CEC staff and student leaders are happy to connect in person, phone, or email to support you in connecting to opportunities that fit your interests.
---
Community Partnerships
The Civic Engagement Center has developed strong partnerships with local organizations through our civic leadership programs and service opportunities. Here is  a list of these recent organizations: Past/Present Community Partnerships
---
Full-Time Opportunities
The CEC has compiled this list (G sheet)   to assist you in your search for a full-time service opportunity. We neither advocate nor endorse these organizations or programs. Please use caution and discretion when seeking opportunities.
---
Service Opportunities by Issue Area
Organizations are listed by issue area below to assist you in your search for ongoing or one-time service opportunities. Please feel free to contact the organization directly or stop by our office to talk with a student leader. Student Issue Based Organizers are available from 8:30 a.m. to 4:30 p.m., Monday through Friday, during the academic year, to help you choose the right opportunity to fit your schedule, your interests, and your volunteer goals!
Contact A Student Issue-Based Organizer For More Information.