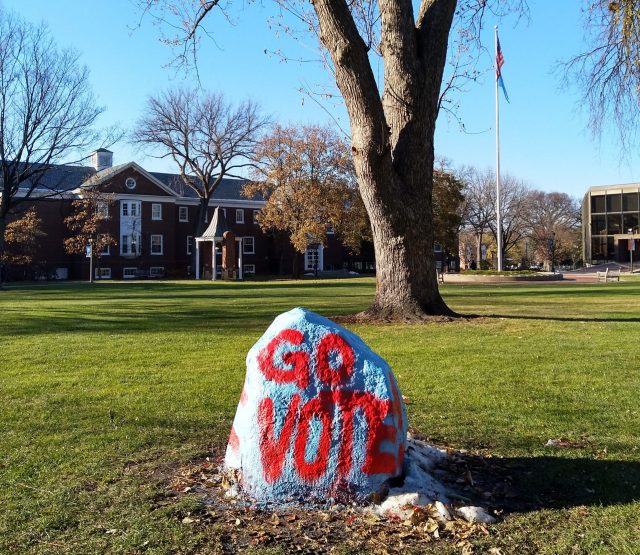 Democratic Engagement
Elections provide an important opportunity for civic engagement, conversation across difference, and thinking together about the rights and responsibilities of our democracy. In preparation for each national and local election, the Civic Engagement Center works collaboratively with faculty, staff, and students across the Macalester community to cultivate a campus culture that encourages participation by all students, regardless of whether they are eligible to vote or not. Some examples include:
educational activities

continued community organizing training

voter registration on campus

voter registration off campus

issue-based education and engagement

civil dialogue

educational activities with K-12
Election 2020
We are living in unprecedented times. A world-wide public health pandemic and a spotlight on the deep rooted systemic racism since the murder of George Floyd by police in Minneapolis has caused pain and uncertainty, yet also opened up the possibility for real transformative social change. The need for active engagement in our democratic public life is critical now more than ever.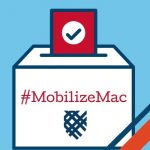 Mobilize Mac is the umbrella framing that the Civic Engagement Center will be using for all democracy and elections-related work throughout the year. Mobilize Mac encompasses all of the elections-related work happening on and off campus and offers opportunities for engagement regardless of voting eligibility, party affiliation, or voting status. Everyone is welcome to engage with the issues that matter most to them. Join the conversation online with #MobilizeMac and #HeyMac.