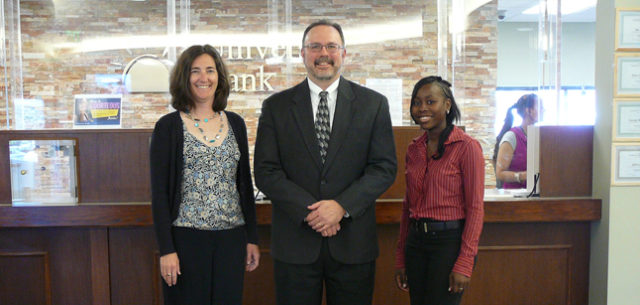 Civic Engagement at Macalester
Macalester is committed to preparing students to be global citizens in a complex world. To this end we invest in numerous high-quality forms of civic engagement programs throughout the college.
Many of these efforts are highlighted in our report.
Download Civic Engagement Inventory.
The Macalester culture fosters engagement of rich ideas and diligent action: We strive to be a good institutional citizen, offering the talent, expertise, material and financial resources of the college to improve our local and global community. A clear example of this commitment is our work with University Bank.
---
Investing money involves making socially responsible choices. Increasingly Macalester College began recognizing its public role and responsibilities as an institutional citizen in the Twin Cities. In 2007 Macalester College chose to make a significant financial investment in University Bank, which supports economically distressed communities in the Twin Cities.