Thank you so much for your interest in ETC Reflection Circles! Although new circles are not being formed at this time, feel free to check out the materials we use in our program.
If you are new to our program or have any questions, please feel free to reach out to the student coordinator for reflection, Niko Bjork, at cec-reflection@macalester.edu
Embody the Change (ETC Circles)
Being an effective change agent begins with you.
There is one important, though often neglected, consideration in moving closer to our biggest aspirations: investment in self is required.  We are not just human do-ers, we are human be-ings.  Becoming who we want to be is just as important as what we can accomplish.  It is the backstage work that fosters thriving action.  Whether you are currently working towards an end goal of a purposeful life, a meaningful vocation, or just society, figuring out who you are bringing to this work is an essential component.
At Macalester we strive to become global citizens and be agents of change.  However, frequently we focus on outward issues without considering our own well-being, an element crucial to effectively contributing to social change.  Simply put, we must dedicate time to do the best for ourselves so that we can do our best for others.
Embody the Change (ETC) circles provide:
A safe, courageous community for students to have authentic space to talk about things that matter.
A completely open and confidential peer community
A space to work on aligning aspects of your  life more closely with what you value, thus grounding you  for the important work at hand.
A place to bring an aspect of your life to the group you want to change or focus on to help bring you closer to your values.
Program Details:
Students will attend a retreat where they learn skills in reflective listening, asking open-ended questions and facilitation.
Circles consist of 4-6 students that meet for an hour once a week for 10 weeks.

The role of facilitation is shared.
Everyone rotates as the focus of the circle.
Many time slots are available for easy scheduling.

Community gatherings and workshops three times a semester with the entire ETC Circle community to boost skills and for connection and conversation about our common practice.
ETC Circles allow students to step out of the silos that are created by activities, class year and majors, in order to genuinely engage with peers who are outside their everyday realm.
---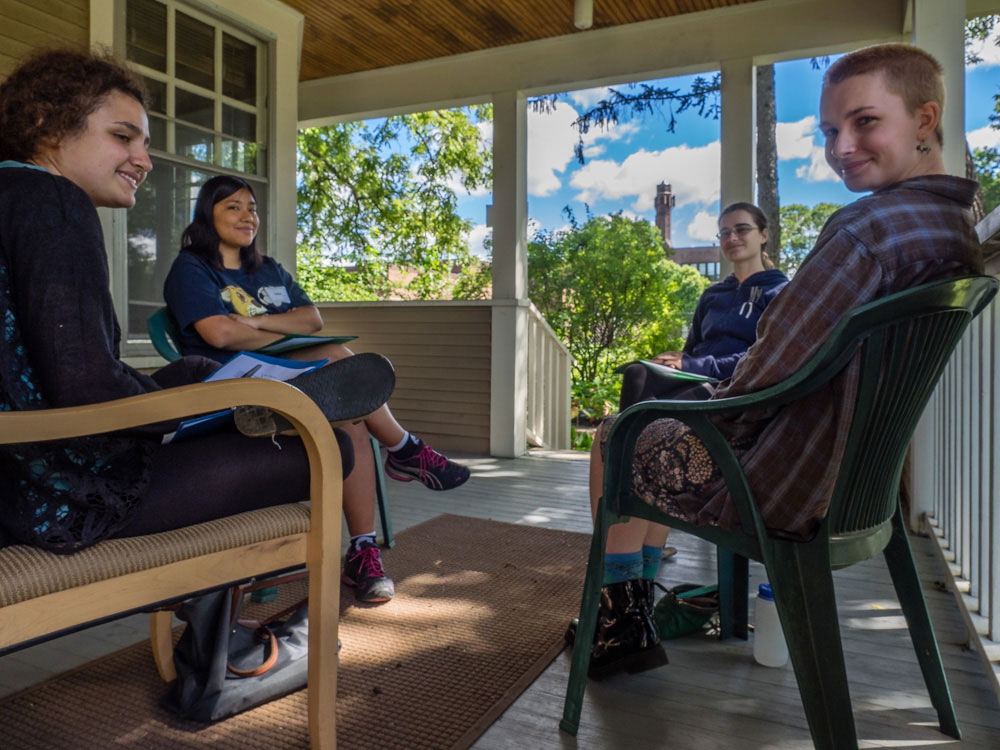 "ETC Circles has consistently been the most meaningful part of my semester and I am endlessly glad that I chose to participate. I have made incredible friends, and learned how to connect with others in a way I never have before. It has been so refreshing and supportive at a time when I really needed those things. It also taught me a lot about how I want to carry myself as a person and I can use my empathetic listening skills for the rest of my life. It stands out as one of my favorite parts of my Mac experience. I truly feel this is a radical program and believe that more spaces like this could really revolutionize human experience."
– Student Participant