Creating a Disability History
Disability Services exists not solely as a legal requirement, but mainly due to the hard work of many people with disabilities who advocated for themselves, built community, struggled for basic rights, and envisioned an inclusive institution far before the 21st century. This is ongoing, dynamic work and we want to honor the foundational "bricks" that have been laid for a space that is being built for access and equality. 
Before the consolidation of a Disability Services office in 2016, students with disabilities often had to reinvent the wheel as they sought ways to meet their needs, negotiated for accommodations, and pushed for disability awareness across campus. 
Disability Services works to ensure that this work continues. One of the important ways is to make space to showcase the wealth of accumulated knowledge and experience at Macalester through education, training, information and events. 
On February 25th, a specific program was created by Bea Chihak ('20) as part of Radical MacACCESS 2020.  This award-winning historical project specifically highlighted Mac's history related to Disability Activism.
A summary of this important historical work is below: 
"Narratives of Disability Activism at Macalester College, 1907 to the 1990's" This history capstone details disability activism at Mac in the context of the national disability rights movement.  This work is based on Macalester publications such as the Mac Weekly and interrogates the narratives in which disability are represented, responds to major questions such as: what did disability activism look like in the 1940's? How did the black power movement further disability innovation at Mac? How did disability services come about? Where do we go next? The project is the first consolidated history of disability at Mac and hopefully one of many to come.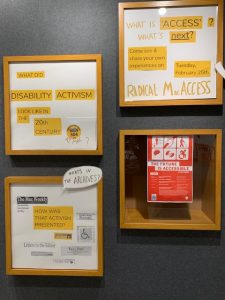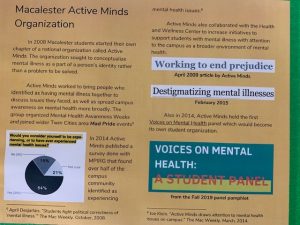 Do you have your own stories related to disability from your time at Mac?  We want to know! 
Email us at disabilityservices@macalester.edu to share with us!