English Department Events 2017-2018:
Thursday, November 2, first thursdays workshop, session #2 Job Search for Resume Building, 4:45-6:15pm Harmon Room
The first thursday workshop series focuses on professional and public lives after a Humanities degree. Students in all of the Humanities departments are invited to attend one or all of the workshops. Session #2 is  led by Professors Penelope Geng and Kate Larson and includes students from all departments talking about their internships. A soup supper will be provided.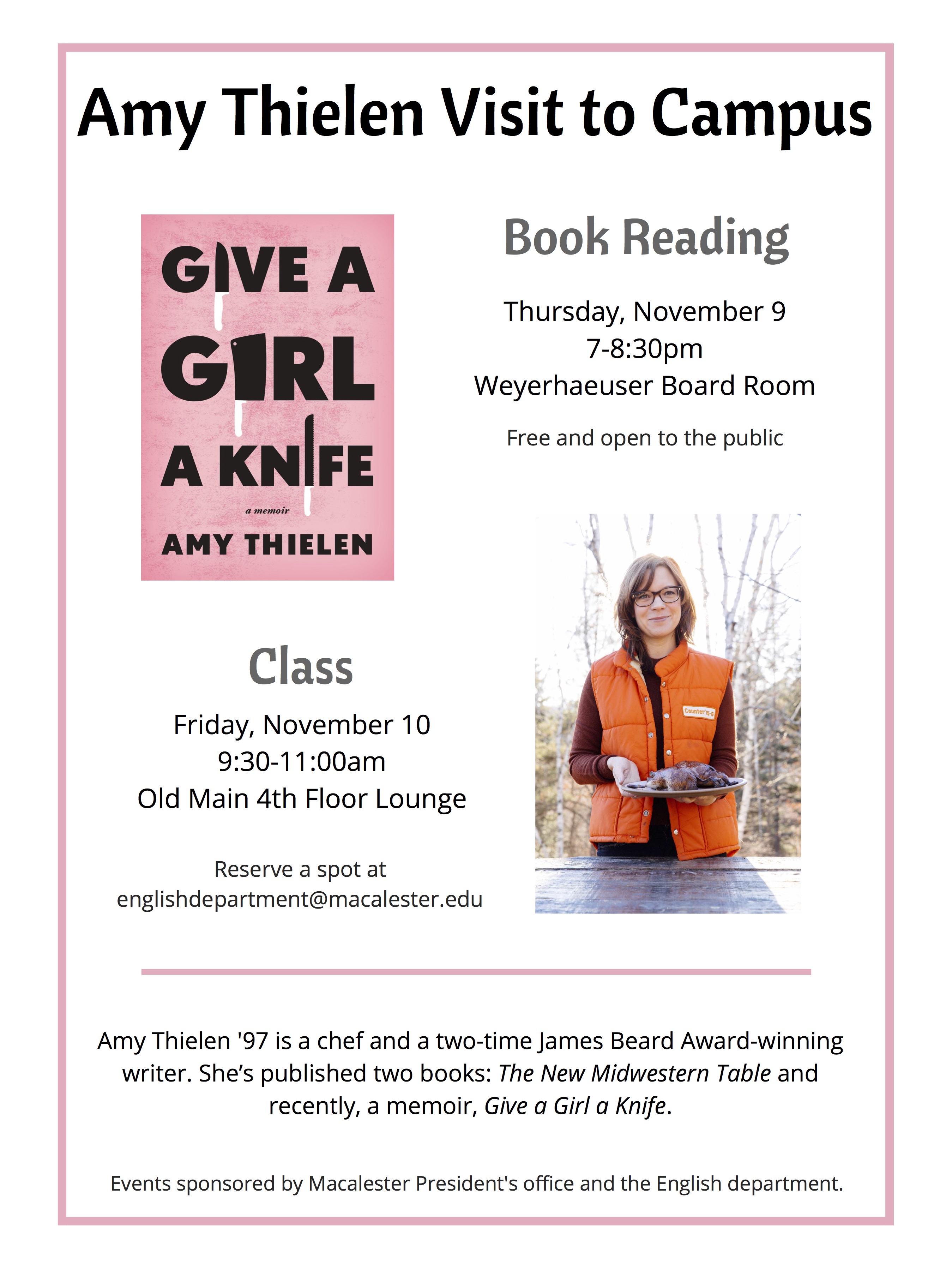 Thursday, November 9, Amy Thielen Reading, 7:00pm in Weyerhaeuser Boardroom
English alum Amy Thielen '09 will read from her book Give a Girl a Knife and do a Q&A. The public is invited.