English Department Events for 2018-2019: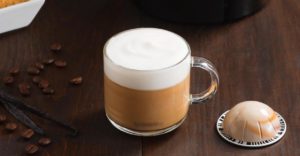 Wednesday, November 28 English Coffee House Treat Night, 4:30-6:00pm in Old Main 4th Floor Lounge.
All are welcome to come and share espresso drinks, treats and good fun. Hosted by English Honor Society and brewed by English student workers.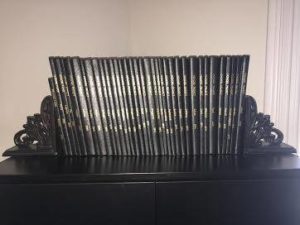 Thursday, November 29 English Honors Projects Information Session, 11:30-12:30 in OM 111.
Learn about English Honors Projects and the process. Pizza.
Thursday, December 6 first thursdays Humanities Career Workshop series, 4:45-6:15pm Harmon Room
Session #3 tonight with the topic: Opportunities that Matter. All students in the Humanities are encouraged to attend one or all of these sessions focusing on professional and public lives after a Humanities degree. No RSVP needed. Soup Supper.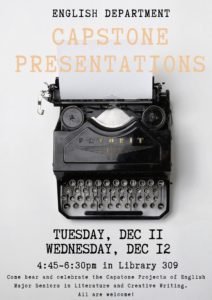 Tuesday, December 11 and Wednesday, December 12, English Capstone Presentations, 4:45-6:30 in LIB 309
Come to hear and celebrate the Capstone Presentations of the English major seniors. Great info and sweet treats.