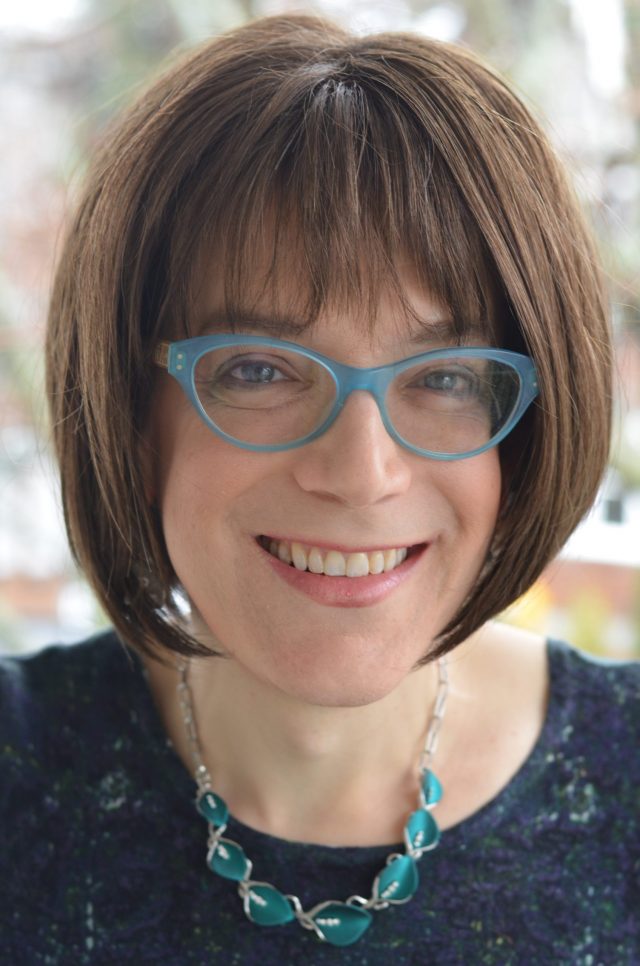 English Department Events: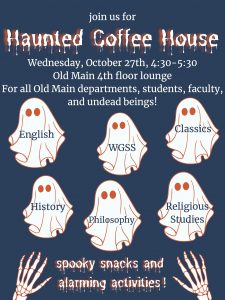 Wednesday, October 27 Haunted Coffee House, 4:30-5:30 in Old Main 4th Floor Lounge
All students, faculty, and undead beings of Old Main are invited to our Haunted Coffee House. There will be spooky snacks and alarming activities. Plus a costume contest – English majors think Literary Characters. Come if you dare!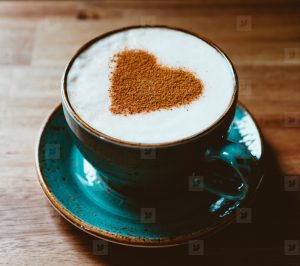 Coffee House in the 4th Floor Lounge, every Wednesday 4:30-5:30pm.
The English department wants to support the cherished connections within our community. So during the academic year, our student workers host a Coffee House every Wednesday in the 4th Floor Lounge. This is a chance to connect with others from the English department including majors, minors, student workers, alums, and, at times, maybe some faculty to simply hang out and catch up. Upon occasion,  there will be special programming such as live music and spoken word poetry during the Coffee House which we will announce in advance. All are welcome and we can't wait to see you.