Alejandro Aguilar '22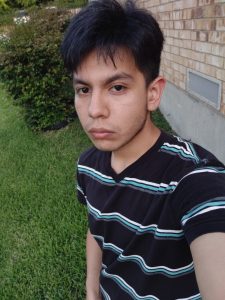 Startup: All Is Well
All Is Well uses cutting edge technology to monitor, assist, and respond to emergencies in order to secure the safety and wellbeing of an individual.
What do you love about the work you are doing?
It is a low stakes environment with plenty of opportunities to learn. Everyone is very patient and always willing to reach out and help.
---
Alex Thomas '22

Startup: Office of Cultural Work
OCW is a management expert with social justice values focused on developing personal freedoms to connect, heal, share skills and build a just and inspired cultural life for all. Our Creative Toolkits for visionaries, creatives and all artist types are designed to support a creative process that contributes to one's well-being, the wholeness of community in which we participate, as well as a means to cultivate a deeper awareness of the creative process moving towards our purpose.
What do you love about the work you are doing?
I enjoy working in different media and then bringing them together to tell a larger story and contributing to communities around me. Working with Office of Cultural Work allows me to engage with entrepreneurs, architects, artists, learning from their journeys and processes, as well as using their advice to develop my own artistic sensibility and professional path.
---
Amber Sofge '22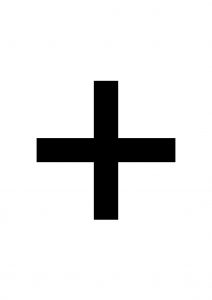 Startup: The Coven
The Coven is a for-profit with a social enterprise at its core. We believe that all women, non-binary and trans folks, regardless of socioeconomics, deserve a space to work, learn, and grow together. We offer multiple levels of membership that provide access to virtual and physical spaces along with daily connections and programming series spanning personal, professional, and civic growth. All aspects of our business from leadership, membership, programming leads, and business partners are representative of the diverse Twin Cities community.
What do you love about the work you are doing?
I love that I am working alongside such passionate women who want to create such a beautiful space to enrich the lived experience of women, trans and non-binary people.
---
Augusta Fricke '22

Startup: Otrafy
Otrafy is an enterprise SaaS that automates the collection and transfer of food industry certification data. Currently, this process is managed manually with paper, email, and excel. Our vision is to be the source of truth for real-time food history and safety information.
What do you love about the work you are doing?
I like the connections I have made wither people all across the world who are working for the start up.
---
Cami Stillwell '23

Startup: Pitchwell
Pitchwell is here to help more great companies get the money and momentum they need to solve the world's problems. Our scalable training helps startups and fast-growing companies nail their positioning, story and pitch to grow faster in impact and revenue.
What do you love about the work you are doing?
I've been able to work directly with the founder one on one! It's given me a lot of insight into what it's like to really start a business from scratch.
---
Daniel Chechelnitsky '22

Startup: GogyUp
GogyUp (go – jee – up) expands economic opportunity and security for adults, their families and their employers by addressing two entrenched problems: 1. The lack of access to basic skills training: less than 5% of an estimated 90,000,000 U.S. adults who struggle to read technical documentation have access to the instruction they need. 2. A chronic labor shortage as the number of available workers with the skills necessary to match the current and future need for labor.
What do you love about the work you are doing?
I really like using both my coding skills for solving language related puzzles. It's a perfect combination of both my Computer Science and Linguistics skills!
---
Hayley Hadges '22

Startup: Tessellation
Tessellation is fast growing start up that handles all things data for large enterprises. We look and do business with some of the worlds largest enterprises to up-skill, optimize, and enable data use. In a world and future, where all businesses rely on data to make informed decisions, gain consumer insight, and grow indefinitely. Tessellation offers a service and product that any and every company should utilize.
What do you love about the work you are doing?
I love the people I work alongside, everyone has been incredibly supportive and flexible. I started out as a business development intern but have been given opportunities to work and grow within data analytics and visualization, which has been amazing. It's inspiring to watch the company grow and evolve.
---
Ian Witry '23

Startup: Muva (For Us) Social Enterprise
Cooperative economics foster collective ownership and well-being rather than individual accumulation of private wealth. Collective ownership and well-being require a non-hierarchical and/ or rotating structure. SLFND is developing its Social Enterprise Co-ops in direct response to the extractive and exploitative environmental and labor practices that have impoverished Sierra Leone, Africa, and much of the world at large. They constitute an attempt for Sierra Leone to free itself—village by village—from the conditionality's imposed by international development aid, whose administration grew directly out of colonial offices. Muva Social Enterprises capacitates women to take the lead in supporting their families at the local level.
What do you love about the work you are doing?
I love the flexibility of my work hours! A lot of my grant research feels like learning, and I really like learning for the sake of it.
---
Justin White '22

Startup: Bim Bam Boo
Stop destroying forests with your butt and make the switch to Bim Bam Boo toilet paper! Our velvety, luxuriously soft tissue paper is made of tree-free bamboo. You'll believe in love at first wipe after trying our unique hypoallergenic formula that safeguards against irritation and can help safe-guard against infections. Guaranteed lint-free and septic-safe, our tissue formula is free-from allergens & irritants for a clean, confident wipe. Not only is our formula softer than recycled paper, it's more sustainable too. We choose to make our game-changing tissue from bamboo because of it's highly-regenerative characteristics. Partnering with the world's most respected organizations, we have secured FSC sustainably sourced certification, USDA plant-based certification and SGS quality certifications — all ensuring our customers experience a wipe that's as soft on your bum as it is on the earth.
What do you love about the work you are doing?
The work I am doing with Bim Bam Boo is insightful and educational as much as it valuable to the BBB team. That fact has to be my favorite part of my experience at BBB. There are no (virtual) coffee runs in my sets of tasks.
---
Preston Locke '22

Startup: Brightfox
Brightfox is an online healthcare staffing platform that cuts out the staffing agency middlemen. Over the past year, the providers we have placed in hospitals have received the equivalent of a 50% pay raise. At the same time, our hospitals have saved up to $500,000/year—funds that were put to use improving patient care.
What do you love about the work you are doing?
I really enjoy working with Brightfox because my work has a direct impact on the company. I get to learn while I solve problems that are important and substantial to my project, not just take care of the little tasks that nobody else wants to do.
---
Quinn Reamer '21

Startup: Social Impact Strategies Group
Social Impact Strategies Group offers consulting that works to drive alignment between mission and objectives for positive, inclusive, social impact resulting in increased investment of assets and resources for healthy and sustainable communities for all. We work with philanthropists, investors, community leaders, tribes, Native and non-Native nonprofits and social entrepreneurs.
What do you love about the work you are doing?
I love that the work I am doing is having both an impact on the broader community and myself. The tasks and projects that I work on, no matter how big or small they may seem, are contributing towards reaching an end goal. Additionally, I've been able to choose my tasks and projects so that I am able to work on the skills that I want to improve on.
---
Vichy Meas '22

Startup: We Sparkle
We Sparkle Co. is a public benefit corporation that helps underestimated founders build their businesses with balance via an AI-powered digital assistant that takes tedious admin/marketing tasks off their plates + optimizes their productivity in a sustainable way!
What do you love about the work you are doing?
I love the flexible and supportive environment I get working at We Sparkle. I get to choose what I want to work on what I want to learn and improve upon. My supervisor, Nick, has been one of the most understanding and supportive supervisor I have met.
---
Yigit Kahyaoglu '22

Startup: Peach Mindfulness
Peach Mindfulness is a new generation of meditation app that guides you on the simplest path to mindfulness. There's no app installation required. The daily meditation and nightly sleep stories are sent to you through text messages, like the reminders from a friend. Skip the overwhelm of meditations, simply open your text message and meditate. The meditation sessions are selected for you each day. They go along with you and progress you from beginner to advanced level. So the deeper you go, the better you get.
What do you love about the work you are doing?
It's starting to get very hands-on, which is exciting. It's also very different from what I've done before, especially from my academic experience and I like that.