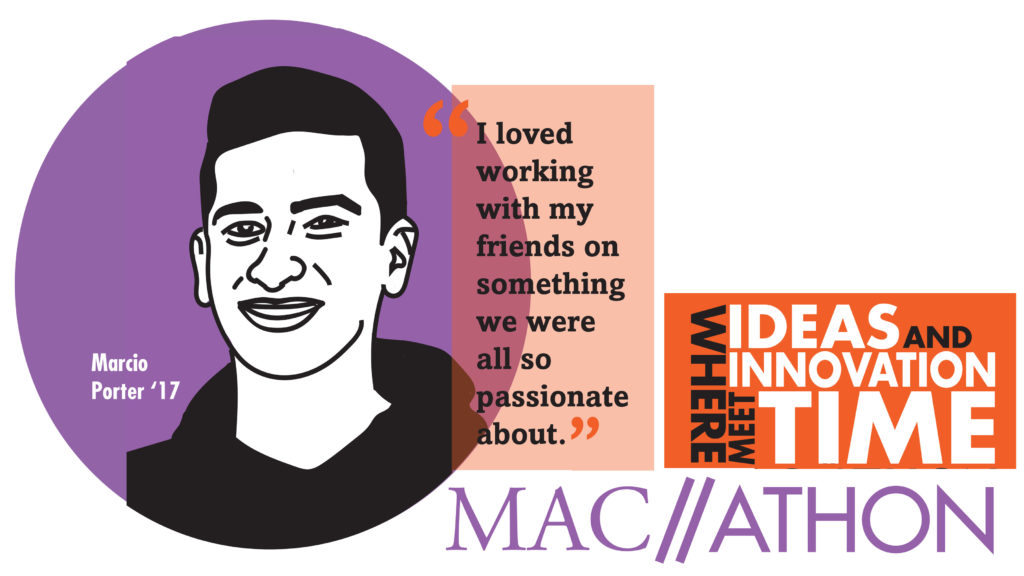 ---
Macathon is a mash-up of a start-up competition and a hackathon.
A traditional hackathon…
… is a contest where brilliant computer programmers and other technologists compete to improve, break, build, and create new systems.
A start-up competition…
…is an event where entrepreneurs, inventors, and design-thinkers compete to come up with new and disruptive ventures.
But, our Macathon…
… goes beyond the hackathon, and challenges student teams to put their liberal arts education into action and invent a new product or service (website, interactive application, mobile app, other new product or service…) that solves a real-world problem or is just flat-out cool. To succeed, Macathon teams need a mix of technical, business, design, communication and general creative skills.
What Will Happen
Non-stop from 4:30 p.m. Friday, Feb. 19, to 7:30 p.m. Saturday, Feb. 20, teams of Macalester students will compete for cash prizes and the opportunity for feedback from successful alumni entrepreneurs, technologists, and investors.
View Rules And Guidelines