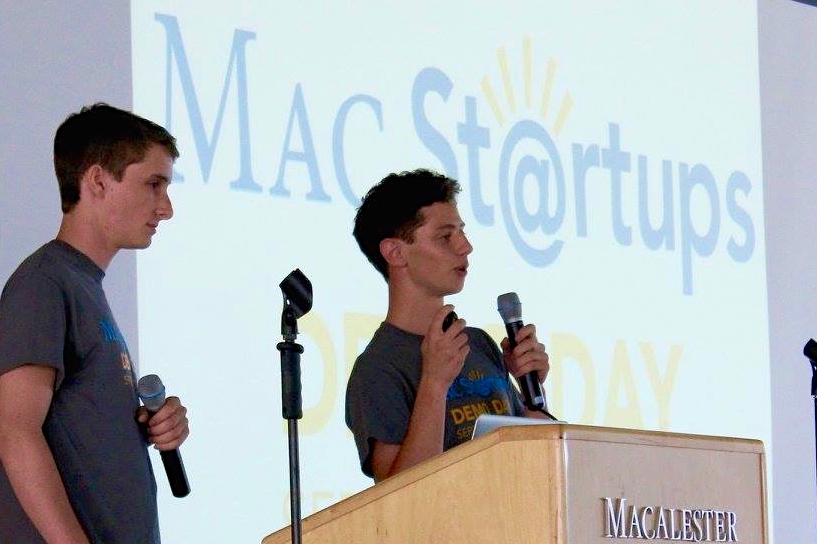 ---
Demo Day
Demo Day is the culminating event of Mac Startups, Macalester's summer entrepreneurship program. The event includes short product pitches from each team, networking, and a free lunch. It is an official event of Twin Cities Startup Week, and you'll have the opportunity to connect with prominent members of the Twin Cities startup community.
Date: October 11
Time: 11:00 – 1:00
Location: John B. Davis Lecture Hall, Ruth Stricker Dayton Campus Center
Please feel free to invite friends and family from outside of the Macalester community!