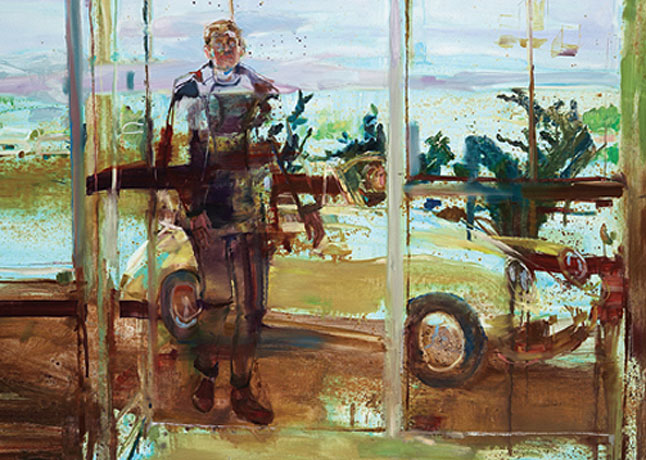 ---
Celluloid Covers
Paintings by Angela Dufresne
November 20 – December 16, 2010
Artist's Talk: Thursday, November 18, 2010. 4:30 pm.
Opening Reception:
Friday, November 19, 2010. 7:00 pm – 9:00 pm.
The Macalester College Law Warschaw Gallery is pleased to announce Celluloid Covers, an exhibition of recent paintings from Angela Dufresne's on-going series of paintings improvised from film scenes.
Describing the her painting process, Dufresne states "I relive the frames, like Gena Rowlands relives a role, or Tina Turner covers a Sly song. Through the process I have confronted forces I couldn't meet on the street, or anywhere. I learn answers to questions I could not even ask. I have participated in stories I could never have been a part of."
Angela Dufresne will be a Visiting Artist in the Macalester College Art Department. She will host an artist's talk in the Gallery on Thursday, November 18 at 4:30. On Friday, November 19, from 7:00 pm to 9:00 pm, the gallery will host a reception for the artist to celebrate Celluloid Covers opening.
Image: Jason Murison as "Bullet" (detail) Oil on canvas, 2009.
The gallery and its events are free and open to the public.