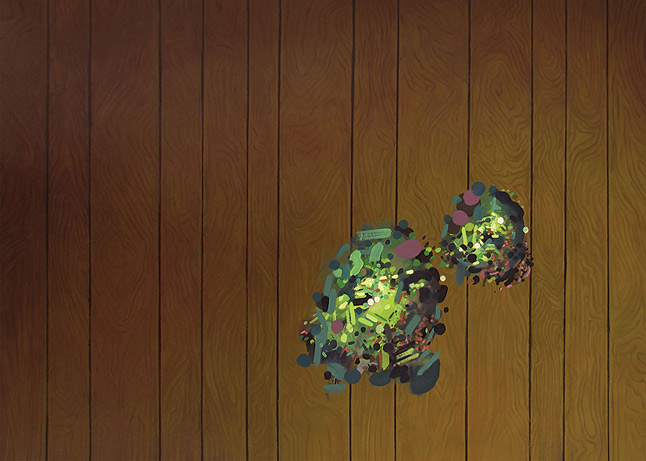 ---
Our Visible World
Reunion 2013: June 7-8, 2013
Reception: Friday, June 7, 5:30-7 p.m.
Artists' Conversation: Saturday, June 8, 11:30 a.m.
For the 2013 Macalester Reunion, the Law Warshaw Gallery is presenting "Our Visible World."  Featuring the paintings and drawings of Mary Griep, Patricia Olson, and Rafael Francisco Salas, this exhibition explores the tradition of representing and translating the visible world through the perspectives of three different visual art practices by Macalester alumni. 
For "Our Visible World", Mary Griep contributes her architectural studies of world religious sites, Patricia Olson contributes her portraiture and scenes of critiques, and Rafael Francisco Salas contributes his explorations on perception and reality.
Join us on Saturday, June 8 at 11:30 a.m. for a dialog between the artists as they discuss their work.