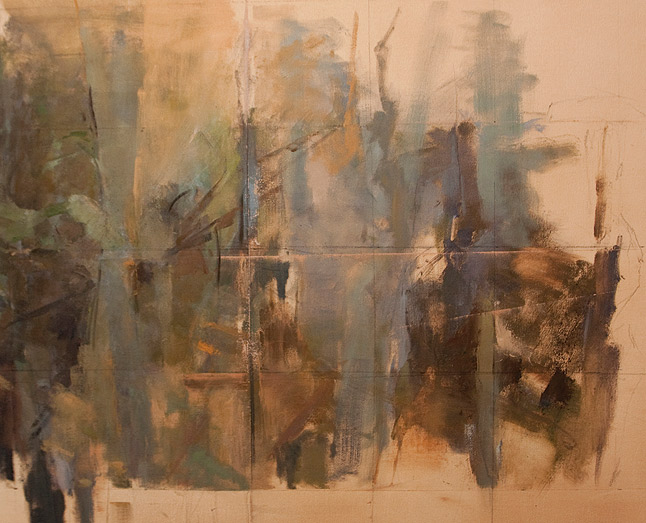 ---
Woodlands and Waterfalls: Holly Newton Swift
November 8-December 15
Opening Reception: 7-9 p.m., Friday, Nov. 8
Artist's Talk: 7 p.m., Wednesday, Nov. 20
The paintings and drawings in the exhibition Woodlands and Waterfalls are the records of Holly Newton Swift's continuous examination of nature's structure. The works presented here are ciphers and elucidations. Harmony, tension, order, and growth are evoked.
The works in this exhibition mark specific places in the upper Midwest. Swift has been returning to the Baptism River and Cascade River waterfalls on Lake Superior's North Shore for over a decade. For other works, she selects edges, shorelines and treelines and revisits those locations year after year, in all conditions, in order to study them throughout the seasons. She makes small works on-site, takes photographs, and writes pages of notes in order to later translate the observations and experiences of those places into new paintings and drawings in the studio.
Swift has been a National Park Artist-in-Residence at Voyageur National Park and has taught at the Hill Country Arts Foundation in Ingram, Texas. Her work was included in the recent exhibition Painting the Place Between at the Minnesota Museum of American Art and will be included in the documentary film by Kristin Lowe of the same name. She has exhibited at the Paul Watkins Gallery at Winona State University and, with Linda Gammell, at the Schaefer Gallery at Gustavus Adolphus College.