GEOG 113: World Regional Geography: People, Places and Globalization
We live in a world where one needs to simultaneously understand the biophysical and cultural particularities of different regions as well as the global forces that connect and bind them together. No longer can we afford to explore issues in one place in isolation, or to theoretically cruise along at 10,000 meters in the sky with no regard for the unique dynamics of different regions. This course begins with an exploration of global flows and connections, and then takes us on a scholarly tour of the world, with stop offs in Africa, the Middle East, Europe, Asia and the Americas. Along the way we'll systematically investigate major human geography themes such as population dynamics and migration, agricultural change, human-environment interactions, health and disease, economic change and development, urbanization, and cultural shifts.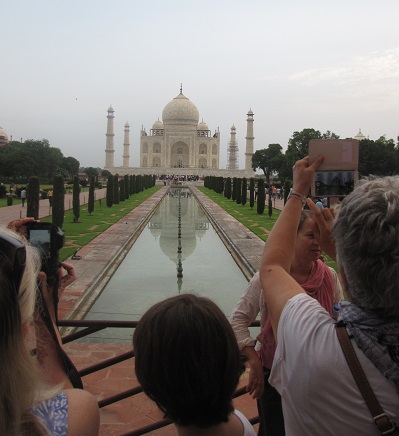 I have four broad goals for this course: 1) to hone your skills as a critical thinker via reading, discussion and writing; 2) to enhance your knowledge of the world by comparing and contrasting patterns of culture, population, political, and economic systems in various parts of the globe; 3) to foster geographic thinking and analysis through critical examination of spatial patterns of human processes, human-environment interactions, and connections between places and regions; and 4) to stimulate greater interest in understanding the world geographically. The first goal is a general one that, if attained wholly or partially, will serve you well throughout the rest of your life as a professional and citizen. The last three goals relate to my desire to begin to teach you to think about and understand the world like a geographer. Whether or not you go on to take more courses in geography, learning to view the world from a variety of disciplinary perspectives is part and parcel of the liberal arts philosophy.
Bill Moseley, Professor