GEOG 242: Regional Geography of the US and Canada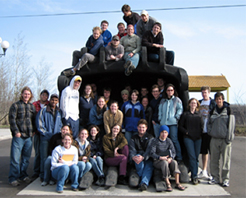 This course will explore the ways in which diverse groups of people interact with the natural environ-ment to produce the contemporary cultures and regional differentiation of the U.S. and Canada. Special attention will be given to the development of Native American lands and to the changes in distribution of ethnic groups. Emphasis on patterns of human settlement economic activity, land use, and physical geography. Fundamental understanding of both region and concept. Case studies and short field trips will be used to demonstrate broad themes at a more personal scale. This course fills the domestic diversity and US multiculturalism requirements. Prerequisite: Geography 111 or permission of the instructor.
FIELD TRIP POINTS OF INTEREST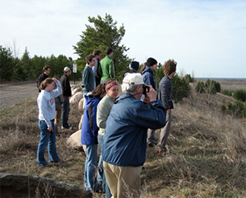 (Below is a list of a few of the points of interest that have been visited by US & Canada students on the course field trip)
Duluth: Harbor, Skyline Drive, Enger Tower
Iron Ore Mines
Fur Trading Post
Forest History Center
Hibbing-Bob Dylan's Home Town!
Laura Smith, Associate Professor