GEOG 261: Geography of World Urbanization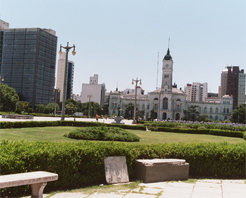 The World Urbanization seminar (started in 1995) at Macalester College entails detailed studies of cities and metropolitan areas in the world. Students present, through the use of the World Wide Web, an urban area's development, growth over time and current situation using geographic theory, methodology and content.
Follow the "STUDENT WORK" link to see recent papers and an archive of past student work.
David Lanegran, Professor