Professor CAROLINE FARIA, University of Texas at Austin

We are pleased to announce that this year's MUGS keynote address will be delivered by Professor Caroline Faria of the Department of Geography & the Environment, University of Texas at Austin.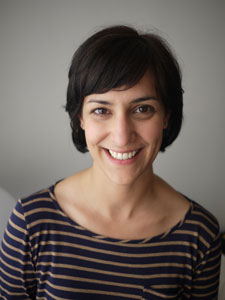 Showcasing African brides and undergraduate research: A study of the wedding industry in Kampala, Uganda
In June 2015, the city of Kampala, Uganda hosted the 7th "Bride and Groom" Expo. Demonstrating the dramatic and lucrative rise of the wedding industry in East Africa, and its highly diversified form, the trade fair exhibited a myriad of products and services related to the big day. These included everything from lavish hotel event planning, car rental, and invitation design to wedding photography and the "honeymoon of a lifetime". But the key attraction was the promise of a sneek peek at the latest in bridal fashions, with runway models showcasing a host of glimmering gowns and emerging Ugandan design talent. Influenced by South Asian, Western and African trends, produced in the US, China and locally, and journeying in the suitcases and cargo holds of transnational traders, these dresses both reflect and are remaking pathways of East African globalization. The trade fair raises a set of questions that demand a feminist geographic lens: How are new transnational trade networks reflected in sparkling sequined styles? What does the popularity in diamante design say about new economies of desire? And how is the liberalization of a nation-state refashioning bridal bodies? In short, what can a wedding gown tell us about the world? In this talk I discuss the in-process research methods, preliminary findings and emergent directions of a collaborative undergraduate-faculty research project that explores the rapid rise of the "white wedding" industry in Uganda.
Professor Caroline Faria is a cultural and feminist political geography focusing on South Sudanese migration to the US and on "the contemporary processes of gendered development and nation-building that have emerged since the signing of the 2005 Sudanese Comprehensive Peace Agreement." Her research has covered topics such as "a South Sudanese diasporic beauty pageant, South Sudanese-American male musical performance, shifting gender norms following resettlement, diasporic new medias, and the emergence of transnational South Sudanese feminisms in the post-conflict era." Currently, Professor Faria is studying "the commodity chain of synthetic and human hair production, distribution and consumption in East Africa." Read more here.
Registration & Abstract Submission Information
Directions
MUGS Home