Pedestrian Safety near Campus
Why don't cars stop for me?
Crossing Grand Avenue on Campus – there are 3 unique pedestrian crossings on our campus. They are mid-block and are not legal crosswalks. In this case, the vehicles have the right-of-way and the pedestrians must yield. In practice, some drivers will stop and some will not. Make sure drivers see you before you step out. It is especially difficult for drivers to see you when it is dark, rainy or during sunrise or sunset.
In St. Paul, every corner of a block is a pedestrian crosswalk where vehicles are supposed to yield to pedestrians. This does not guarantee that a driver sees you or that they will stop! Be careful and additionally aware if you are crossing 4-lane traffic on Snelling or if drivers are making right hand turns. Vehicles are more likely to stop at marked crosswalks, but you still need to be aware and make sure you are visible: Do you Glow in the Dark?
A short history on the crossing can be found below.

Do You Glow in the Dark?
The High Winds Fund has sponsored a pedestrian safety awareness campaign to empower students to become more visible in the dark! We encourage everyone in our Macalester Community to add a little reflective somethin' to their hats, their backpacks, their jackets or their shoes. These free materials can be requested from the Idea Lab in the Macalester Library.
Contact [email protected] to also get a free Macalester reflective swag tag that you can attach to your backpack.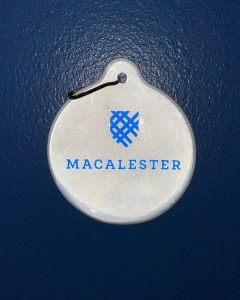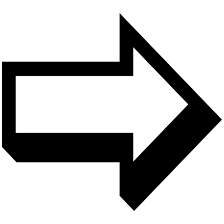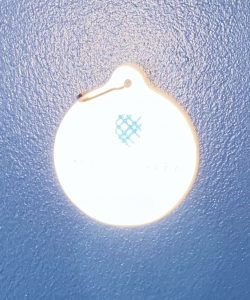 Reflectivity can increase pedestrian safety dramatically! Fashion in the United States often includes a black jacket or coat. Adding just a small tag or label to that coat that is reflective can make a lot of difference for drivers at night. Check out these links for more information and interesting fashion ideas.
High visibility vs. reflective gear
General Pedestrian Safety Video
Short History of Grand between Macalester and Snelling:
The section of Grand Avenue between Snelling and Macalester has come a long way. Historically, the land that is now campus, was contiguous. This land was the original land of the native Dakota people. The College was established in 1874. When the Grand Avenue Streetcar was built, the line separated the north and south parts of campus. Grand Avenue has always been a strong East/West artery for the city and that continues today as 3 miles of some of the best shopping in St. Paul. When the cars took over, there was parking on both side. That was restricted several years ago and a center "median" was painted on the pavement. Fences were then installed to try and re-route traffic to the corners, but the students protested. Further studies were done and the raised median was added in 2010.
The crossings continue to be somewhat controversial and confusing. They are also not accessible to all, which is a challenge we are trying to address for the next infrastructure makeover. Many people say that the confusion benefits the safety of the crossing when both the pedestrians and the drivers hesitate to anticipate the action of the other.
Do you have ideas about these crossings or other pedestrian safety concerns? Please share them with us! [email protected]