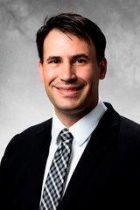 Jacob Jurss (he/him) is a Visiting Assistant Professor of History whose work focuses on Indigenous and early North American history. He received his B.A. from the University of Wisconsin-Madison and his Ph.D. from Michigan State University. He was a Native American-Serving Nontribal Institution (NASNTI) Post-Doctoral Fellow at the University of Minnesota, Morris.
Professor Jurss' research explores eighteenth- and nineteenth-century intertribal relations and their effects on treaty negotiations with the United States. His article, "Relations Across the Lands: Ojibwe and Dakota Interactions in the Indigenous Borderlands of the Western Great Lakes," published in the American Indian Quarterly argues for the importance of recognizing the existence of Indigenous borderlands and its impact on communities in the Great Lakes region. His current book project, Bountiful Boundaries: Indigenous Great Lakes Borderlands in Early North America extends this analysis to treaties between the United States and Anishinaabeg and how these relations affected the foundations of American Indian law.
He has presented and written on topics including boarding schools, land acknowledgments, and decolonization for the Newberry Library (Chicago) East Side Freedom Library (Saint Paul), Minnesota Humanities Center, University of St. Thomas Selim Center, and University of Minnesota Center for Early Modern History.
At Macalester College he teaches a variety of courses related to Indigenous history, settler colonialism, treaty rights, and foundations of American Indian law.
More on his current research can be found on his website and CV.