Juliette Myers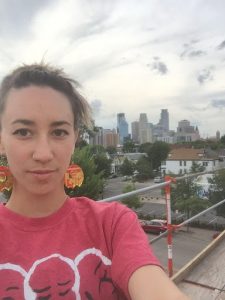 Juliette Myers (she/her) is a mosaic artist and muralist currently based in south Minneapolis. She graduated from Macalester in 2017 receiving her BA in studio art and psychology. For the past four years she has taught mosaic classes, led workshops in mosaic and painting, and has created and collaborated on several public art works around Minnesota that focus on community, activism, and healing. She currently works as an artist assistant at Mosaic On A Stick studio and is a part of the mural collective Creatives After Curfew. In her individual artwork, she draws inspiration from her queer identity, Chinese-American mixed heritage, and her relationship to nature and the environment. She uses art as a tool for transforming pain, social justice, and finding joy.
---
Nell Pierce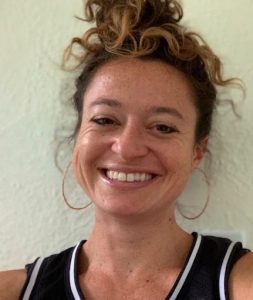 Nell Pierce a white, gender fluid artist organizer. They see art as a powerful tool for telling both individual and collective stories. They grew up on the coasts, but fell in love with the people of Minneapolis in 2014 and have since lived on this beautiful and occupied Dakota homeland. They've worked as a facilitator for over a decade with groups of all ages in schools, community centers, prisons, and mental health centers to analyze power in dominant narratives and create our own through visual art and theater. They collaborate with two collectives, Studio Thalo and Creatives After Curfew, to create murals in support of social justice movements. In their personal practice, they're currently working on a multi-disciplinary project called Q'llage that draws connections between the resilience of plants andthe resilience of their Queer community.
---
Sam Dunne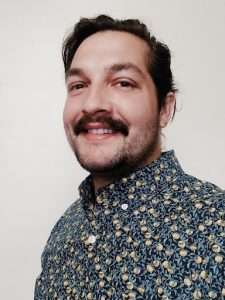 Sam Dunne (he/him) is an artist and educator from South Minneapolis, who is interested in the intersection of art and social justice movements, as well as using his role as an educator to create spaces where learning is a shared practice that serves to empower the individual and the community. He graduated from DePaul University in 2011 with a Bachelor of Arts in Studio Arts and received a Masters of Education from the University of Minnesota in 2018. In addition to working in various capacities as a freelance artist and illustrator, Sam has also worked as an art instructor at Interact Center for Visual and Performing Arts, as a lead facilitator for youth mural projects through the Hope Community Center, and as an educator in Minneapolis Public Schools for the past 7 years. 
---
Athena Estimé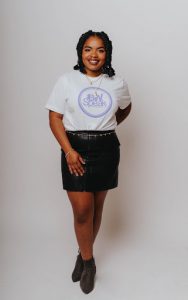 Athena Estimé, a MN based Haitian American Artist who has been a creative since the very early years of her life.  Owner of Vibrant Hues LLC; stage/artist name is Vibrant Hues. Vibrant Hues LLC was created not only to share my healing art and workshops but to uplift the communities Athena is a part of by demystifying the arts for opportunities. Unlocking passions as a creative has brought many fulfilling experiences her way and she dedicates time assisting others on their artist journey's through organizing events, programs and workshops, sparking inspiration and joy. Athena has self designed her very own wellness workshop, Intuitive Painting made primarily to serve black and brown women. She has also created, facilitated and organized a summer program for black female identifying youth called Art Girl Action all in the last 2 years.