Luz Ramirez Cruz, '19
Hometown: Escondido, CA
Major: American Studies

Project: For the first time in 2012, Hispanic college enrollment among high school graduates between the ages of 18-24 was higher than that of white high school graduates of the same age (49 to 47 percent). Despite strength in numbers, in 2012, only 14.5 percent of Latinos aged 25 and older had attained a bachelor's degree, compared to 51 percent of Asians, 34.5 percent of whites, and 21.2 percent of African Americans. This means that although Latino students are graduating high school and enrolling in undergraduate programs at higher rates than ever before, their graduation rates still lag behind. So, why do individuals from the largest minority group in the US struggle to obtain a higher education? I argue that it is the university environment holding many students back, that efforts to "diversify" colleges and universities do a lot to bring Latinx students in, but little to address their unique needs beyond financial aid. Higher education has changed radically in the last 50 years, but has this change really made a difference? Do the systems that reproduce inequality exist even at liberal and multiculturally focused institutions like Macalester? How are students coping with these obstacles?
Bianca Gonzalez, '19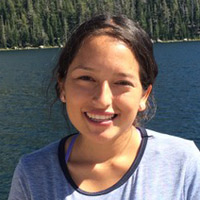 Hometown: Los Angeles, CA
Major: Media and Cultural Studies
Minor: Political Science and Educational Studies
Concentration: Critical Theory
Project: My project will analyze the representations of north Minneapolis in commercial media in the context of literature on global cities and population movement. The narratives of north Minneapolis are predominantly ones of crime and crisis. However, there are community members and organizations that are working to revitalize the area. The application of Edward Said's thought will explain why those efforts to revitalize the community do not have a place in commercial media. I will continue my analysis with these questions in mind: what material effects do these narratives have on the community? How do these media representations affect population movement and the allocation of economic resources? I hope to contribute an interdisciplinary perspective which centers around how representations of north Minneapolis mediate the way people experience the community and how that mediated experience creates real effects on the community.
Samantha Manz, '19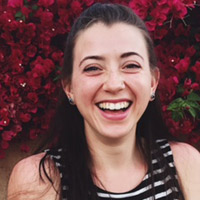 Hometown: Lubbock, TX
Major: History and Literature

Project: Gendered violence fits into the landscape of settler colonialism, borderland theory, and racial hierarchical structures that are imposed upon women of color. I research how Indigenous women experience sexual violence in a historical and contemporary context. I utilize precolonial maps, treaties, and ideas of sovereignty to mark the physical land dispossession/exploitation of Indigenous nations, as well as the exploitation of Indigenous women. However, my project is a two-fold project. In entirety the goals of this project are to present existing structures of settler colonialism, as well as demonstrating how Indigenous women artists are responding and refusing these narratives of settler colonialism. The examination of selected artists and their respective work will demonstrate how Indigenous women use art as a form of resistance and a form of refusal by reclaiming traditional methods and space. By interviewing Indigenous female artists, I explore how they revitalize and produce cultural traditions that refuse to perpetuate settler colonialism. I analyze why these artists use specific forms and how their art infuses elements and layers of indigeneity.
Makaya Kekoa Resner, '19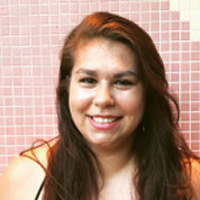 Hometown: Missoula, MT
Major: International Studies
Minors: Political Science
Concentration: Human Rights and Humanitarianism
Project: The international indigenous peoples movement is one of the most recent and rising phenomenons to come out of the United Nations Office of the High Commissioner for Human Rights. While the definition of indigeneity is still disputed by academics and the international human rights community, the Declaration on the Rights of Indigenous Peoples recognizes the "working definition" from the ex-Special Rapporteur on Indigenous Issues, José Martinez Cobo (1986). He stated in his study of the Problem of Discrimination against Indigenous Populations that indigenous peoples have "a historical continuity with pre-invasion and pre-colonial societies that developed on their territories" and practice a distinctly different culture from such colonizers. This particular characteristic exists between indigenous peoples globally and has contributed to shared issue areas such as sovereignty, land and water rights, and language. Throughout my research I have observed the effects of colonial transgressions of indigenous peoples but also how indigenous communities rely on relationships, those between peoples and with the land, to assert their sovereignty and preserve their cultures. In order to reflect on how relationship building contributes to the international indigenous peoples movement I am focusing on demilitarization efforts of Pacific Islander nations. While the might of the U.S. military may have controlled the Pacific for decades, transregional Pacific Islander coalitions consisting of both grassroots and international support can contribute to the removal of military occupation and assist in the nation-building of occupied islands.
Gianna Brassil, '20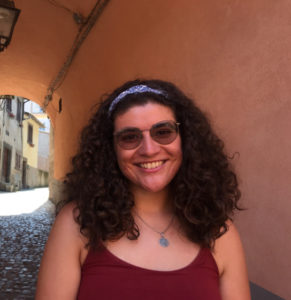 Hometown: San Francisco, CA
Major: Anthropology and Religious Studies
Project: Projects centered on memory and commemoration bring forth questions about the nature of eventhood, the (in)ability to articulate, and the process of meaning-making around experienced trauma. My Mellon Mays project examines such memory projects in the context of Kurdish communities in contemporary Turkey. I question in what form can recollections of state violence be rendered articulable, and ask how form and genre shape the politics of memory. My study is undergirded by an examination of the state of denial: in which sites can it manifest, and what role does (mis)recognition play in reproducing a state of denial? My project seeks to inquire how different individuals and communities in Turkey at large have created meaning about their past experience with political violence. I interrogate what is ultimately at stake in a politics of memory: the ability to emplot an event, furthermore to emplot oneself, into history.
Edwin Reyes Herrera, '20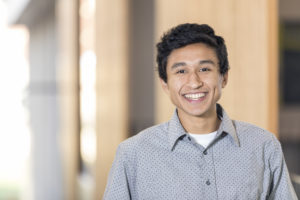 Hometown: Sonoma, CA
Major: Linguistics and Spanish & Portuguese
Project: The three main immigrant generations represent differing language use, attitudes, and fluency based on the amount of time they have spent in the United States and the age at which they acquired both languages. The first generation are those individuals that immigrated from Mexico after they were twelve years old; the second generation are those that immigrated before 6 years old or were born in the United States to first generation parents; the third generation are those that were born in the United States to second generation parents. How does production of speech change across different generations for Mexican Spanish? How does English influence affect the production of Mexican Spanish vowels, for example, for each generation? Is there enough evidence to suggest that English is the only factor that is causing these changes? This project focuses on interviewing, recording and using standard procedures to analyze acoustic data from the production of speech of participants who fit the description of one of these generations to understand how factors such as time spent in the United States, level of bilingualism, and uses for each language play a role in how voice quality changes for each generation. On the other hand, what happens to their English production of speech? Does the production of English for each generation suggest evidence of Spanish influence? How does it compare across generations? This project is aimed at understanding the underlying language mechanisms at play for these bilinguals – who are along a continuum of language dominance – and understanding the realities they face using both languages in their daily lives that may affect their production of English, Spanish, or both. Language is an imperfect window into the mind, and understanding their background in language acquisition, language use and fluency, for example, can help to hypothesize why their production of speech is patterning the way they are for each immigrant generation. As a result, we can potentially begin to characterize a new, emerging voice quality for the Mexican variety of Spanish as it is found in the United States, with its own unique acoustic features.
Ikran Sheikh-Mursal, '20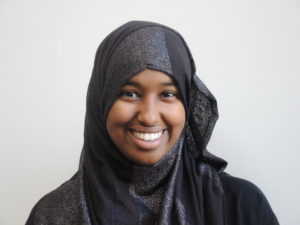 Hometown: Shakopee, MN
Major: International Studies and Classics
Project: Polio, a contagious infectious disease, has been at the forefront of the World Health Organization's (WHO) disease eradication agenda since its creation. The three current endemic countries- Nigeria, Pakistan, and Afghanistan- continue to face barriers that prevent polio eradication. As public health organizations draw closer to polio eradication, these countries continue to face political and historical challenges to eradicating the disease. 
This paper traces the historical presence and present-day implications of polio in two countries: Egypt and Nigeria from the nineteenth century to contemporary public health practices. Nigeria currently is endemic with polio, and Egypt has experienced traces of the virus in water sources. These two countries both experienced British colonization, from 1882-1914 in Egypt and 1901-1960 in Nigeria. By examining these two countries, I argue that public health practices prior to the British colonization of Egypt and Nigeria were engaging in a process of medical modernization. The policies from British public health officials, in fact, hindered the goal of disease eradication, as it resulted in growing resistance from communities that had long-practiced traditional healing such as variolation, veterinary studies, and herbal medicines.
Maya Varma, '20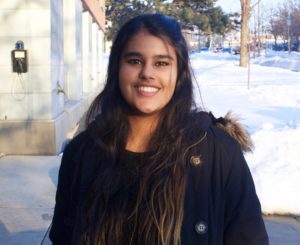 Hometown: Los Altos, CA
Majors: Educational Studies and Art History
Project: When attempting to comprehend any form of national trauma, visual languages and artistic expressions are often incredibly revealing, radical, and destructive spaces to explore. In my project, I look specifically at the immense gendered trauma following the 1947 Indian Partition. I trace the historical production of Indian nationalism and heteronormative iconography in post partition India, and argue that these state narratives silenced critical histories of the innumerable women abused and murdered in the name of partition violence. My research centers on a contemporary Indian feminist artist, Nalini Malani, whose innovative portfolio examines and challenges this violence through paintings, videos, books, theatre productions, and shadow plays about powerful mythological women. When confronting her visceral work, I was left with many big questions: can visual languages help us comprehend and deconstruct trauma on a national scale? How can artistic spaces reframe how we view and consume the mutilated female body? While considering the politics of memory and postmemory, I look at the ways in which artistic expression can combat national trauma, give voice to silenced histories, and ultimately become a space of healing and rebuilding.