Malik Earle, '18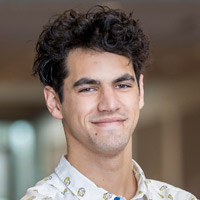 Hometown: Hancock, NH
Major: Religious Studies
Project: Gaming the System: Critical Essays on Videogames
This project prioritizes a critical analysis of videogames. With a focus on popular current-generation Role-Playing Games (RPGs), I explore how complex cultural projects are recreated and extended or reimagined in these game-worlds. How do videogames represent and participate in conversations on religion, race, gender, and colonialism? Can videogames simulate some form of "activism" in their confined game-worlds? What are the models of resistance and oppression presented by different videogames? Through this study I hope to contribute to the critical study of videogames and improve my understanding of the limits and possibilities of videogame design, gameplay, and discourse.
Andrea Kvietok, '18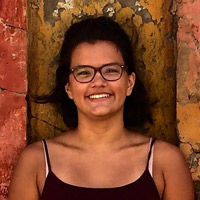 Hometown: Lima, Peru
Major: Anthropology
Minors/Concentration: Geography, French, and African Studies
Project: The Women (and Men) that Return to Africa: Feminizing Return Migration and Voluntary Reintegration Experiences amongst Senegalese migrants
When individuals, institutions, and governments talk and think about migration, very rarely do they bring up the topic of return. However, many, if not all, migrants express the desire to return to their 'homes' eventually, rather than permanently relocating within the receiving communities. My project puts in conversation the study of voluntary return migration and reintegration experiences amongst Senegalese migrants with transnational mobility, gender, and world systems theory studies. Through a review of relevant literature, document analysis, and ethnographic interviewing with returning Senegalese migrants, who've returned from West and Central African countries, European countries, and the U.S., and non-governmental organizations working in the field of migration in Dakar, Senegal, my research studies the structural, social, and individual reasons for migrating, their experiences abroad, and the individual and community-based implications of their return. This project uses examples of transnational mobility to complicate socially-constructed notions of ''home'' and ''gender'' in receiving and sending communities for Senegalese migrants. Above all, my project is built on the concept of the dangers of a single story, crafted by Chimamanda Ngozi Adichie, and places the voices of migrants themselves at the frontline of this research to combat the stereotypes and monolithic foundations that are still prevalent within the study of migration.
Ayaan Natala, '18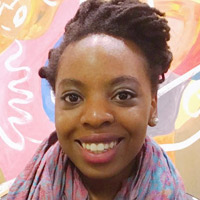 Hometown: St. Paul, MN
Major: American Studies
Minors/Concentration: Political Science, Human Rights and Humanitarianism
Project: My project argues that extrajudicial killings, gratuitous violence, and the legacy of slavery coupled with legalized discrimination against Black citizens is a human rights violation because it undermines their right to life, liberty, and security of persons. Opel Tometi, co-founder of Black Lives Matter (BLM), clarified BLM is not a civil rights movement that focuses on policy reform, but a movement that fights "for the human rights and dignity of black people in the U.S., which is tied to black people's struggle for human rights across the globe" (Time). In 2016, BLM is internationally recognized as a human rights project, but domestically portrayed as either too radical from the far left or a terrorist group from the far right. This project wrestles with the question, "How is BLM learning from previous Black freedom struggle movements to move beyond the conversation of civil rights to human rights as a way to create a contemporary panafrican human rights movement?"
Jordana Palmer, '18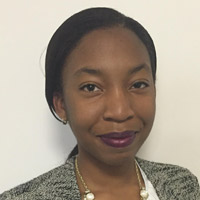 Hometown: Kingston, Jamaica
Majors: Sociology and Political Science
Project: My project examines variation in electoral violence across countries. Works on nationalism and ethnic violence indicates that although nationalism temporarily unified people to achieve the common goal of independence, it did not erase class or ethnic differences and grievances in the post-colonial era. The rise of nationalism strongly affected the character of group struggles for recognition which became contentious during elections. Hence, politically salient divisions persist within countries, which in turn transform identities into points of open conflict during elections. Therefore, I advance the principal hypothesis that the higher degree of ethnic salience the higher the risk of electoral violence. At the same time, results support a second hypothesis: Economic inequalities based on ethnic divisions also correlate with a higher risk of electoral violence. In this sense, land distribution is often a key factor for these inequalities. Primarily, this study looks to answer the question "why do some countries' populations protest elections more than others?"
Bianca Gonzalez, '19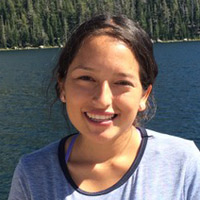 Hometown: Los Angeles, CA
Major: Media and Cultural Studies
Minor: Political Science and Educational Studies
Concentration: Critical Theory
Project: My project will analyze the representations of north Minneapolis in commercial media in the context of literature on global cities and population movement. The narratives of north Minneapolis are predominantly ones of crime and crisis. However, there are community members and organizations that are working to revitalize the area. The application of Edward Said's thought will explain why those efforts to revitalize the community do not have a place in commercial media. I will continue my analysis with these questions in mind: what material effects do these narratives have on the community? How do these media representations affect population movement and the allocation of economic resources? I hope to contribute an interdisciplinary perspective which centers around how representations of north Minneapolis mediate the way people experience the community and how that mediated experience creates real effects on the community.
Samantha Manz, '19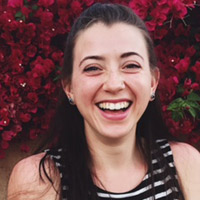 Hometown: Lubbock, TX
Major: History

Project: From spoken word to studio art to performance art, black and brown bodies have attempted to reclaim a space for their identities and decolonize their sexuality. This has created museums and art galleries dedicated to celebrating Indigenous and Black art and culture. Traditional museums have sought additional ways to be more inclusive of people of color, challenging the narrative of US history. Art is a tool for people of color to resist historical oppression. Art has several meanings; it is a critique on contemporary society, it is a form of resistance and it is a celebration of diverse cultures. Yet, often times Indigenous and Black women participate in various political movements, but do not receive credit for their contributions while their daily lives intersect with systems oppression of race, gender and class. My project will examine the women's role in political movements and how art can be a form of resistance for women of color. The project considers digital history of capturing photographs of artwork, beading and other forms of artistic expression. I will reach out to female-identifying artists and protesters throughout the Twin Cities. Can art provide a form of resistance for women of color? What kinds of arts do we consider "legitimate"? How do acts of sexual violence and oppression influence their art?
Luz Ramirez Cruz, '19
Hometown: Escondido, CA
Major: American Studies

Project: The saying goes "you are what you eat," but then what happens when communities don't have access to ingredients and foods that are staples of their cultural identities? My project will examine the role that food plays in maintaining cultural identity among Latin American immigrant communities in the Twin Cities and, on a larger scale, how the types of food one has access to impact cultural assimilation. In order to begin my investigations I will first try to understand the history of Latin Americans in the Twin Cities. By looking at how and when the population began to grow in Minnesota through the decades, and looking at nationalities, I can begin to understand the motivations behind their migration and how they've taken steps to recreate comforts from home here in the US, with specific attention to food. Geographical access to culturally specific stores and when they began to appear in the Twin Cities is another aspect of this project that will be instrumental in obtaining answers. With this context I can then begin to ask larger questions of assimilation and food justice as they relate not only to immigrant communities, but the generations that follow them.
Makaya Kekoa Resner, '19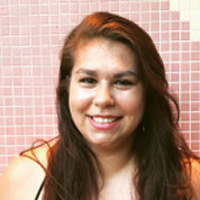 Hometown: Missoula, MT
Major: International Studies
Minors: Political Science and History
Concentration: Human Rights and Humanitarianism
Project: The international indigenous peoples movement is one of the most recent phenomenons to come out of the United Nations Human Rights Council and it has achieved more than ever expected in the last few decades. However, progress should not stop with the ratification of the Declaration on the Rights of Indigenous People, especially since many of the largest world powers have not signed on. My studies look at the origins of this movement and the necessity to preserve indigenous cultures, the movement's relations with nation-states and sovereignty as an ideology, and consider revisions that are more inclusive to "mixed" indigenous identities. Mixed race is one of the fastest growing identities globally but scholarship still lacks analysis of how these individuals fit within a group, let alone an international movement. Therefore, the big question asks, what does it take to make international movements integrate multiple identities for the sake of human rights ? Many of the obstacles toward reconciliation of indigenous rights occur because states still do not recognize the complexity that many indigenous peoples live with. However, with support from political and identity theory, I strive to incorporate the duality of identities within the international indigenous peoples movement and revise definitions of indigenousness in literature and law.