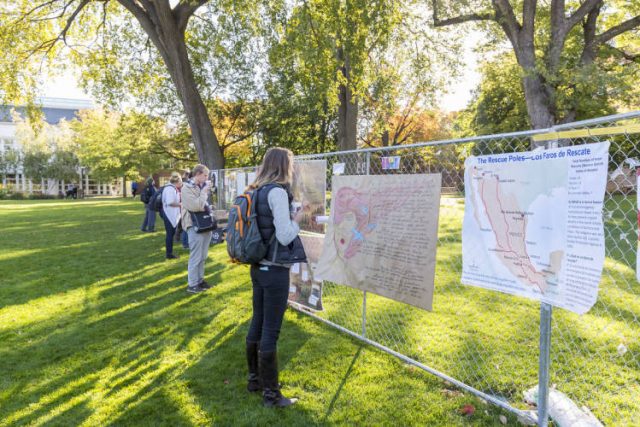 Understanding Our Contexts at Macalester
Interested in learning more about the cornerstones of Macalester's educational mission? Click on the resources below to see campus projects that provide resources to understand histories and larger contexts of internationalism, multiculturalism, and community engagement at the college.
This presentation shows how shifting historical and political contexts have shaped efforts around multiculturalism, internationalism, and community engagement in colleges and universities. From roots in the era of civil rights and radical social movements to the neoliberal age, these concepts are tied to treatments of race and other categories of difference constructed in relationships of power.
Student Projects

Related Campus Projects

Internationalism @ Mac: HIST 294-03 "History in Action," Professor Jess Pearson. Exhibit Guide for a class project, Spring 2019.
Counterbalance: Check out this project from Macalester Archives: "These materials speak to unofficial narratives and events, and most importantly, to student resistance and resilience, that demonstrates student ability to build meanings and communities in the face of traditional systems and structures which haven't always welcomed or included them."
History of Multiculturalism at Macalester: Another project from Macalester Archives about Cultural Houses and the Expanding Educational Opportunities (EEO) program.