George Stanley Arthur Endowed Prize for Civic Engagement
Established by Andrew William Arthur, Class of 1983, and his father, Robert Arthur. Awarded to a graduating senior who best exemplifies Macalester College's historic tradition of service to the community and is in good academic standing. The form of community service may take different forms, and it is preferred that the recipient have a grade point average of 3.7 or higher.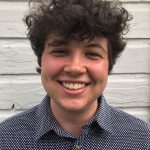 Isaac Hart has worked with 3rd and 4th grade students at Expo elementary for the last two years, becoming a consistent and important part of the education of these children. He is currently doing one on one meetings with these students via Zoom! He was a part of the Lives of Commitment Program for three years, as a participant, leader and this year, as the senior student coordinator. As the coordinator, he excelled in building community and mentored his peers in community engagement. Through Lives of Commitment he also worked weekly with children at both CLUES and the Rondo Library.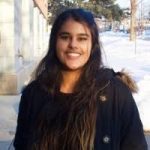 Maya Varma has taught beginners and advanced math to Somalian refugee adults for the past four years at the English Learning Center (ELC). After taking the 12-hour Minnesota Literacy Council training as a first year, she jumped into this work through the Lives of Commitment Program. She would go on to lead her younger peers to the ELC her sophomore year, and then continued as a teacher there both her junior and senior year. Maya lived out her commitment to teaching English every summer as well where she taught English and art at the Dr. Ruhi Foundation in Noida, India.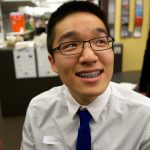 Gary Huang, a Biology and Computer Science major, has led by example and consistently supported his peers in civic engagement throughout his time at Macalester. He helped start a new weekly volunteer group with children at Hope Community on Saturdays during his first year. Over the past four years, he has continued to lead a grow a weekly group to Hope and promote their mission of housing justice, community development and youth work. In addition, Gary has been involved in community-based opportunities focused on community development and the arts.
---
Frank and Mollie Steudle Endowed Prize for Civic Engagement
An award given to a graduating senior with distinguished work in interdisciplinary studies in physical, mental, and emotional wellness, active in community service, working with the elderly, and planning a career dedicated to helping others.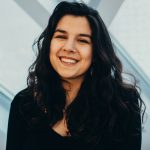 For four years, Maya Shenoy has worked to better the emotional and mental health of children in the Twin Cities and has invited others into this important work.  As a leader in Lives of Commitment, Maya tutored at CommonBond Affordable Housing and Services, mentoring the same two children throughout her four years.   Through her academic work in Psychology she continued her community engagement through internships and volunteer work at The Greater Minneapolis Crisis Nursery, The Jeremiah Program, and The Washburn Center for Children.
---
MN Campus Compact Presidents' Awards
Student Leadership Award
Amelia Gerrard '20 is a dynamic leader who has engaged the Macalester community in issues of immigration and LGBTQ+ justice by designing and implementing campus-wide policy, volunteering and reflection experiences. She started conversation circles with Karen refugees and has recruited and coordinated over 50 students volunteering in local nonprofits.
Campus Leadership Award
Macalester's Civic Engagement Center partners with Nancy Bostrom, Associate Director of Assessment, to conduct surveys of graduating seniors and recent alums to assess progress towards the college-wide learning goal of community engagement. This data and Nancy's thoughtful, collaborative approach is vital to our deepening institutional commitments of learning and engagement.
Community Partner Award
Numerous Macalester students work with children and youth at multiple CommonBond Communities and many stay engaged for years. Staff provide meaningful training and support for tutors and mentors, deepening their commitment. The outstanding contributions and leadership of volunteer manager Arbor Otalora-Fadner has brought consistency and depth to this long-term partnership.
---
MN Campus Compacts Selective Engaged Campus Awards
This year MN Campus Compact launched an award for recent projects, programs, or initiatives making unique and innovative contributions. Nominations were selected by outside reviewers and two awardees in Minnesota were selected, including Macalester's "Mobilize Mac" initiative.  Congratulations on this statewide award!
Emerging Innovation Award

"Mobilize Mac" coordinates and initiates Macalester's public and democratic engagement around key events such as caucuses, primaries, elections, and the census that are vital to ensuring a strong democracy and broad participation in public life. Macalester's Civic Engagement Center began to coordinate this nonpartisan, broad campus initiative in Spring 2016 in the months before the national election and has continued since. The initiative brings together students, student affairs and academic staff, faculty members, and administrators to support institution-wide democratic engagement, civic learning, dialogue, and action. Intentional, strategic partnerships across campus have resulted in diverse stakeholder contributions on this campus-wide initiative, maximizing our collective effort. As we prepare for the 2020 national election a specific academic initiative has emerged from this collective work. "Democracy in Action," will allow students to earn academic credit for community-based political engagement and participation in an academic seminar. Guided by a steering committee, the seminar will support students to learn about civic action in a democracy, reflect on their engagement experience and connect their political activities to broader questions of democracy and their own values and commitments.