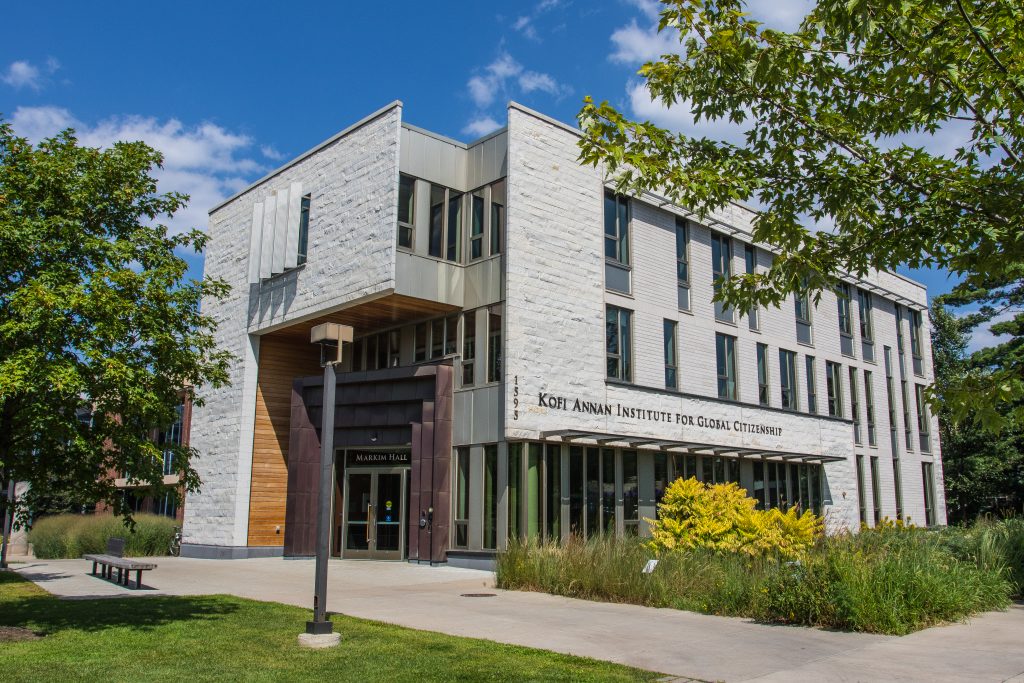 George Stanley Arthur Endowed Prize for Civic Engagement
Established by Andrew William Arthur, Class of 1983, and his father, Robert Arthur. Awarded to a graduating senior who best exemplifies Macalester College's historic tradition of service to the community and is in good academic standing. The form of community service may take different forms, and it is preferred that the recipient have a grade point average of 3.7 or higher.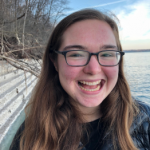 Sabine Peterka has been actively involved in numerous groups related to her Environmental Studies major, such as the Food Recovery Network, MacCares, MULCH, and Sunrise Movement, where she has taken action on the issues she is studying. She tutored weekly at Rondo Library and worked at Keystone Community Services. Sabine's leadership shines through her steady commitment to yearlong student cohorts — such as Lives of Commitment, Off Campus Student Employment, ETC Circles, and Perspective Collective — and her wise, warm and welcoming presence in each group. She plans on continuing to work with community-based organizations focused on healthy human-nature relationships after graduation.
Varee Saetang is an outstanding leader in the four-year Bonner Community Scholars cohort providing support to her peers as a Bonner first year advisor, program assistant, senior intern, and serving on the Bonner Leadership Team. Her commitment to the program is surpassed only by her commitment to each of her fellow students who she naturally and enthusiastically welcomes and supports through the program. Her significant experiences in the community have centered her work in mutual exchange, adaptability, and prioritizing community voices. In these roles she has gained tools in organizing and advocacy. Her coursework in International Studies, Geography and Educational Studies is informed by her own story, the stories of local refugees and St. Paul's youth where she came to know deeply the structures that perpetuate economic and educational disparities. She plans to complete a Master's Degree in Public Policy with a career working with refugees and youth.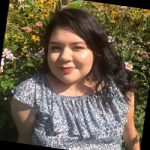 Vicky Vargas-Castro is a Bonner Scholar, a three-year member of Leaders in Service where she organizes the Opportunities Abound Program (and other college access efforts), and supports the MacMentorship Program collaboration with the North Hennepin TRIO Upward Bound Program. As an Educational Studies/Psychology double major, she has focused her civic engagement on college access and support where she has made a huge impact. Whether she is meeting with local youth or her peers, she shares her own story of being a first generation college student with grace, humor, and truth, giving hope and possibilities to others. This fall, she plans to begin a Higher Education Master's Program at the University of Illinois to eventually work in higher education as a change agent for students of underrepresented backgrounds so all students can be "uplifted, supported and celebrated."
---
Frank and Mollie Steudle Endowed Prize for Civic Engagement
An award given to a graduating senior with distinguished work in interdisciplinary studies in physical, mental, and emotional wellness, active in community service, working with the elderly, and planning a career dedicated to helping others.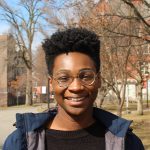 Traci Badu plans to use her Neuroscience degree to become a public health nurse focusing on migrant and children's mental health. She is passionate about making physical and mental health accessible in creative and holistic ways for people from all backgrounds. Traci was active on and off campus through her involvement with [email protected], Afrika!, and new student orientation with Admissions. Serving as a tutor to youth, she learned about the context and lived experience of her students, which informed how she structured lessons to represent each student's identity. She also took on significant leadership roles to guide other Macalester students to mentor local teens.
---
MN Campus Compact Presidents' Awards
Student Leadership Award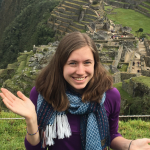 Emma Smith has been a leader in civic engagement and immigrant issues throughout her Macalester career. This includes dedicated involvement in Lives of Commitment, time working at the Immigrant Law Center of Minnesota, work with a legal rights organization in the Seattle area, and significant involvement with Casa de Esperanza locally. As a senior, Emma has taken on leadership roles including coordinating virtual language opportunities, leading a video project, planning an elected official forum, supporting students in nearby food justice work, and running a pilot volunteer interpreter initiative. She has been a dedicated, visible leader mentoring and guiding others.
Campus Leadership Award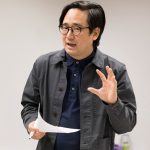 John Kim, Associate Professor of Media and Cultural Studies, is a tireless advocate for the value of community-based work. He holistically integrates civic engagement into his scholarship and teaching. His numerous collaborative projects utilize art and multimedia to catalyze public engagement with urgent issues of sustainability and climate change.

Community Partner Award

ISAIAH has trained countless Macalester students and staff/faculty to take collective action through caucus and voter training, engaging students in our Democracy in Action class, and teaching principles and strategies of mobilizing through our Community Organizing Cohort. The staff have provided mentoring relationships and have prepared numerous students for work as professional organizers. Lead Organizer Vivian Ihekoronye '13 brings consistency and depth to this dynamic partnership.