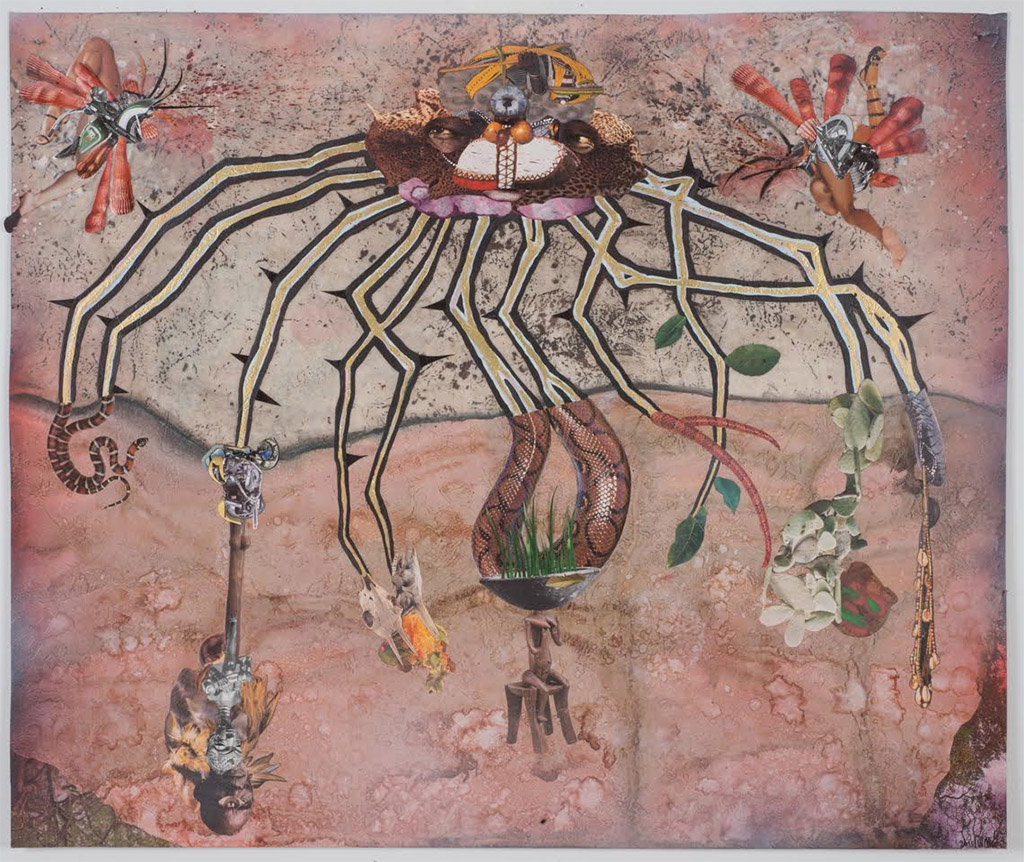 ---
Thursday, October 11
9:30 – 10:45 A.M. Anti-Racist Pedagogical Tools and Practices
Location: Davis Court, Markim Hall
Student Facilitators: Swopnil Shrestha '21, Adele Welch '21
Presenters: Eliza Rasheed '06, Middle School Theatre Teacher, Linwood Monroe Arts Plus School; Clare Foley, 5th Grade Teacher, Richard R. Green Central Park Elementary School; Gabriella Anais Deal-Márquez '12, Youth Organizing Director, Voices For Racial Justice; Arielle Rocca, Science Teacher, Patrick Henry High School
Mentor: Professor Sonia Mehta
Abstract: This interactive workshop will focus on race and identity formation in K-12 students in Minnesota. In dialogue with local academic content and arts teachers, community organizers, and youth, we will explore constructive ways to introduce themes of race, racism, and identity in educational spaces without reproducing racial ideologies. How does the conversation shift when students are taught to deconstruct the socialized concept of race while recognizing its real implications? How do we affirm students' identities and differences in an empowering way, while emphasizing shared humanity and the realities of racism? How do we better incorporate and validate the global ways immigrant students experience race? Workshop participants will not only hear the stories of our panelists, but will play an active role in navigating these questions through small group discussions and a theater activity.
9:30 – 10:45 A.M. Orientalism
Location: Weyerhaeuser Boardroom, Weyerhaeuser Hall
Student Facilitators: Alya Ansari '19, Bade Turgut '19
Mentors: Professor Eric Carroll and Professor John Kim
Abstract: Drawing on Edward Said's seminal 1978 book, Orientalism, this session interrogates cultural constructions of the East that maintain neo-imperialist and neo-colonialist hierarchies within a seemingly borderless world. Despite not being considered a strictly 'racial' category, (mis)constructions of the East have long alienated it from normative discourse, awarding those from the Orient their own brand of otherness. This mixed-media installation strives to produce a hybrid space for reflection in an attempt to undo, through confrontation, the trauma of Oriental otherness produced by colonial narratives. Our exhibit will be supplemented by informational handouts distributed to viewers upon arrival, but the navigation of this space will be largely individual and contemplative. As we look beyond blood and skin, Orientalism explores the multifaceted and diverse spectrum of those societies and peoples reduced to stereotype in cultural discourse, contributing to common efforts towards ideological decolonization, and in the reconstitution of knowledge and symbolic practices embedded in (post)colonialist thought.
11:30 A.M. – 1:00 P.M. Plenary Speaker: Dorothy Roberts

Fatal Invention: Racism and The New Racial Science, Dorothy Roberts, Penn Integrates Knowledge Professor and George A. Weiss University Professor of Law & Sociology at the University of Pennsylvania
Location: John B. Davis Lecture Hall, Ruth Stricker Dayton Campus Center
3:00 – 4:30 P.M. Roundtable Dialogue
Professor Dorothy Roberts and Professor Premesh Lalu, facilitated by President Brian Rosenberg
Location: John B. Davis Lecture Hall, Ruth Stricker Dayton Campus Center
4:45 – 6:00 P.M. On the Borders of Race: Rethinking Borders, Boundaries, and Borderlands
Location: Harmon Room, DeWitt Wallace Library
Student Facilitators: Rosie Chittick '20, Max Danielewicz '20, Hannah Hill '20, Naomi Strait '20
Mentor: Professor Lizeth Gutierrez
Abstract: This workshop revolves around an open conversation on the construction of race and the way borders – physical, conceptual, emotional, and structural – inform our understanding of race and difference. We focus on racialization as a border because the concept of borders is fundamental to the construction and reproduction of race and racial ideologies. Although our lives are shaped by many borders, this workshop will emphasize the construction and enforcement of borders in the United States, both historically and contemporarily. The border captures how racial categorizations can be at once fluid and changing, yet still clearly define spaces of privilege and oppression. We hope participants leave this workshop with a new conceptual appreciation of borders in the lives of racialized bodies, and can later use the concept of the border as a lens for examining other constructions of difference. As facilitators, our goal is to provide participants with the tools, the language, and the context to engage in an open reflection and exchange about our racial lives. Fundamental to the conversation, however, is the concept that "self-sufficiency is incompatible with dialogue," and that no one is expected to to have all of the answers.
6:45. – 9:15 P.M. If Macalester's Halls Could Talk
Location: John B. Davis Lecture Hall, Ruth Stricker Dayton Campus Center
Student Facilitators: Nana Amoah '21, Santiago Padron '21
Mentors: Professor Joan Ostrove and Professor 

Cari Gillen-O'Neel

Abstract: Racism is often considered, especially but not exclusively among white people, to be something that is perpetrated by "others." A concern for racism only at a distance can lead to refusal to address implications in one's own communities. This panel instead invites participants to reflect on how structural racism manifests in the Macalester community. After viewing clips from the 2014 documentary If These Halls Could Talk, participants will be encouraged to discuss not only the film but also similarities to and differences from their own experiences.To provide an interactive and safe space for participants, we intend to break session attendees into small break-out groups. Groups will be given three minutes to present aspects of their discussion that they are comfortable sharing.
Friday, October 12
9:00 – 10:00 A.M. Challenging and Understanding Conceptions of Race in Muslim Communities
Location: Harmon Room, DeWitt Wallace Library
Student Facilitators: Ikran Sheikh-Mursal '20, Lutfe-E-Noor Rahman '18, Shireen Zaineb '20
Mentors: Reverend Kelly Stone and Associate Chaplain for Muslim Life Ailya Vajid
Abstract: In this panel, we will reimagine our understanding of the various images of Muslim communities in the United States, challenging stereotypes of a "typical Muslim," exploring the history and diversity of Muslim communities in this country, and examining realities of racism both imposed upon and found within these communities. Moreover, we will be exploring the consequences of "othering" and defining in racial categories on a community's identity and cohesiveness, focusing on both Muslim communities and broader implications of race production and racism, while also highlighting how various Muslim communities address and combat racism.
9:00 – 10:00 A.M. Confronting Whiteness in the Classroom
Location: Davis Court, Markim Hall
Student Facilitators: Sophie Nadler '19, Theo Twidwell '19
Mentor: Brian Lozenski
Abstract: Not only does the classroom teach that "the mitochondria is the powerhouse of the cell," it also acts to both reflect and perpetuate our society. The classroom serves as a site for the reproduction of whiteness, both in content and in execution. In this workshop, we will be utilizing Paulo Freire's problem-posing method of teaching to explore the ways in which whiteness is reproduced in the classroom and how we can work towards shifting the paradigm. This participatory design will ask us to examine our own positionalities and how they contribute to or refute this process.
10:15 – 11:45 A.M. Plenary Speaker: Rick Kittles

Race, Skin Color, and Genetic Ancestry: Implications for Biomedical Research on Health Disparities, Rick Kittles, Professor and Founding Director of the Division of Health Equities within the Department of Population Sciences and Associate Director of Health Equities in the Comprehensive Cancer Center at City of Hope Hospital
Location: John B. Davis Lecture Hall, Ruth Stricker Dayton Campus Center
Noon – 1:00 P.M. Blood Quantum and Identity Politics: What Does it Mean to be Native in 2018?
Location: Davis Court, Markim Hall
Student Facilitators: Samantha Manz '19, Claire Menard '21, Jennings Mergenthal '21
Mentor: Professor Katrina Phillips
Abstract: How are Native people classified inside and outside of Indian Country? Indigenous people can identify themselves using multiple terms: Indigenous, Native, American Indian, Native American, or Indian. Yet, there is a fine line between being an enrolled member of a Native nation and only being "affiliated" with the nation. This process of enrollment is most often determined by blood quantum, a tool embedded in settler colonialism that determines one's indigeneity purely on their percentage of Native blood. Settler colonialism has worked its way into the foundation of U.S. American law, eradicating generations and dictating who is Indigenous, with land allotment and blood quantum fundamentally defined by race. But as Native populations continue to make up a smaller percentage of the general population, what about those who don't fit within the strict racial boundaries of "Indian"? Where do mixed-race individuals fit in indigenous communities today? This presentation will discuss the implications of blood quantum, identity politics, and white-coding.
1:10 – 2:10 P.M. Solidarity Beyond Sameness
Location: Davis Court, Markim Hall
Student Facilitators: Henry Aoki '19, Stacy Gerondelis '19
Mentor: Professor Donna Maeda
Presenters: Anh-Thu Pham, Core Member of Rad Azns Collective, and Karin Aguilar-San Juan, Professor and Chair of American Studies, Macalester
Abstract: What does it mean to build solidarity around a racial category? A half a century ago, the identity of "Asian-American" first emerged as a political statement—and it was invoked as far more than an acknowledgement of the cultural similarities across different Asian diasporas; the first "Asian-Americans" took on the label as a part of a radical commitment to anti-racism and anti-imperialism. This panel will briefly explore the political origins of the term "Asian-American" and from there examine what it means to build solidarity around the category today. What does it mean to politically identify as "Asian-American" in light of United States' present racial orders and foreign policy? And how do we resist the co-option of the term "Asian-American" by racial ideologies, such as the myth of model minority? Through this panel, we hope to develop an understanding of Asian-American solidarity beyond "essential" or "natural" sameness, and to reconceive of it as a political act.
2:20 – 4:00 P.M. Plenary Speaker: Premesh Lalu

The Techne of Trickery: Race, Memory, and Machines, Professor Premesh Lalu, Director of the Centre for Humanities Research and Deputy Dean for Research and Post-graduate Studies in the Faculty of Arts at the University of the Western Cape, Cape Town, South Africa
Location: John B. Davis Lecture Hall, Ruth Stricker Dayton Campus Center
Additional International Roundtable Events
Saturday, October 13
9:30 – 11:00 A.M. Fatal Invention: Poetry Reading & Discussion
Location: Markim Hall Lower Level
Poets and Educators: Keno Evol and Lisa Marie Brimmer
"How do we know race is a political grouping and not a natural one?" – Fatal Invention. How does understanding the histories and agenda of social constructs build compression around the ongoing to-do list of colonization and white supremacy? When we know the various distinctions between efforts of domination from chattel slavery to indentured servants and other tools of control and power – how can that allow us to envision a different kind of world making?Through Fatal Invention, an acclaimed work by Dorothy Roberts, poets and educators Keno Evol and Lisa Marie Brimmer will share their own poetic works while diving into these topics to unearth dialogue and writing with Macalester students on race, racism, and how we might be able to continue the groundwork of gardening a more just world.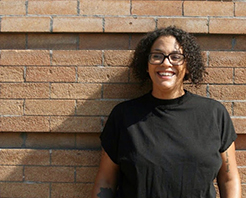 Lisa Marie Brimmer (she/her) is a Queer, Black, Transracial Adoptee artist. Poetry from her public art collaboration with Camille Gage, Body Lines, has been featured in the anthology Fierce Lament (2018). She, alongside Andrea Jenkins and John Medieros, is a co-editor of the forthcoming Queer Voices: Poetry, Prose, and Pride (Minnesota Historical Society Press, 2019). Learn more: lisamariebrimmer.com & @2speakease.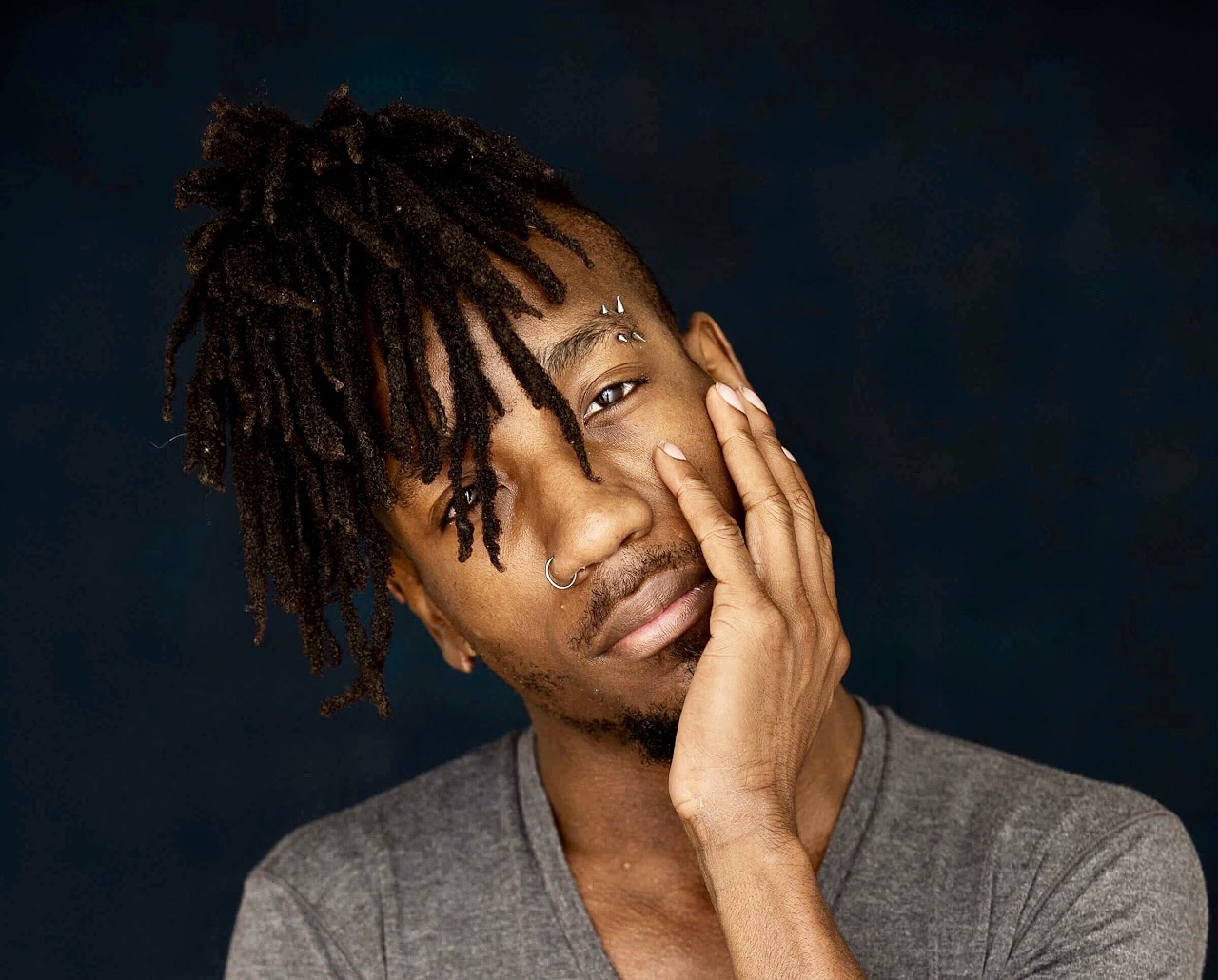 Keno Evol is a poet, educator and sci-fi social worker from Chicago, raised in South Minneapolis. He serves as the founder and executive director of Black Table Arts and the Because Black Life Conference. Evol won first place in the 2017 Sonia Sanchez-Langston Hughes Poetry Contest. Evol has taught at 19 institutions across the state of Minnesota. Evol has received the Verve Grant, the Beyond the Pure Fellowship, the Emerging Writers Grant, and the Spoken Word Immersion Fellowship for his work. He has been published in Split This Rock, Radius Lit, and Vinyl. Evol has performed, taught workshops, and led professional development in Los Angeles, San Francisco, Detroit, Washington, D.C., Arkansas, Minnesota, and New York. He navigates, noting Patricia Hill Collins, as she has stated, "My work has always been bigger than my job."
1:00 – 3:30 P.M. Race, Equity, and the City: An Exploration of the Urban Landscape of the Twin Cities
Location: Weyerhaeuser Boardroom, Weyerhaeuser Hall (Space is limited: pre-registration is required for this event.)
Facilitator: Dr. Paul Schadewald, Associate Director, Civic Engagement Center
Cities have played a central role in constructing racial identities, creating systems of inequality, and inspiring initiatives to advance social justice and the common good.This dynamic is true of the Twin Cities region, which has some of the largest racial inequalities among metropolitan regions in the United States.This discussion and community visit will explore examples of how urban policy and development have shaped racial equity in the Twin Cities. We will touch on the legacy and continuing impact of such practices as redlining, restrictive covenants, urban renewal, and highway construction, and the emerging issue of gentrification. We will also look at ways that community members are trying to draw on community histories to imagine a more equitable future.