Banned Books Week @ the Library
September 21, 2017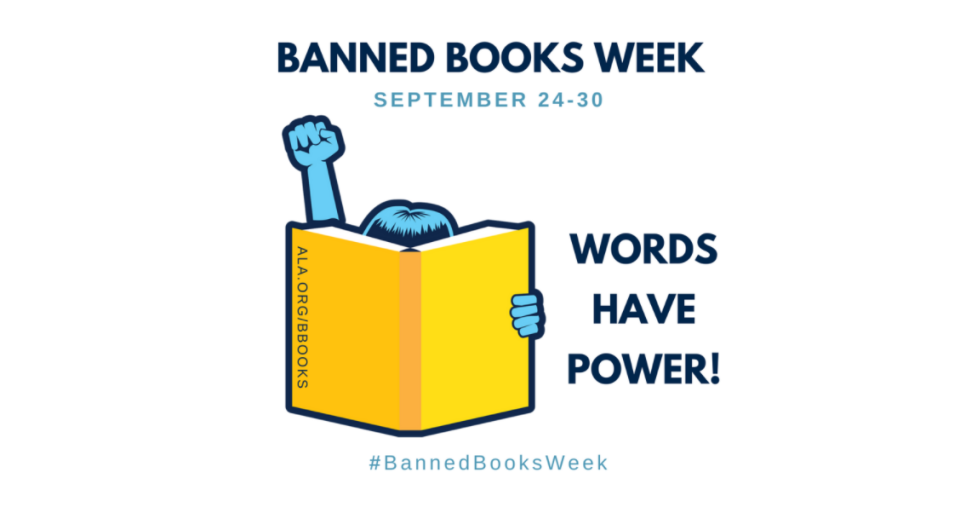 The DeWitt Wallace Library presents Banned Books Week, September 24 – 30th. Help us celebrate intellectual freedom with the following fantastic events:
Monday, 11:30 A.M To 1:30 P.M. Stop by level 2 in the library to make your banned books buttons. Make your button on site based on the cover of your favorite banned book or graphic novel. (Level 2 – Idea Lab)
Tuesday, 7 P.M. To 8:00 P.M. Professor Wessam El-Meligi will share his own experiences with censorship and the Egyptian government in addition to sharing words and images from his latest graphic novels, Y and Y, and Jamilla. Join us for snacks and celebrate your freedom to read with this robust Banned Books Week discussion. (Level 2 – Room 254)
Thursday, 10 A.M. To 11 A.M. Tune into WMCN to hear the DeWitt Wallace Variety Hour spinning a whole hour of songs that have been banned or challenged in some way. 91.7 FM or wmcn.fm
Friday, 1 P.M. To 3 P.M. Tiny books! Come and make sewn and folded tiny books on Level 2 in the Idea Lab.