National Library Week – April 9-13
April 4, 2018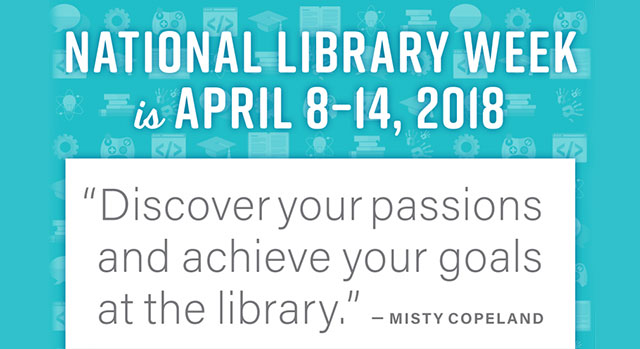 Join us as we celebrate the 60th annual National Library Week (April 9-13)!
Tues., April 10th: National Library Workers Day. Thank you to all of the staff and students who keep everything at the library running smoothly. We appreciate you!
Wed., April 11th: National Bookmobile Day. Stop by our pop-up "bookmobiles" stationed around campus.
Thurs., April 12th, 11:30 am – 1:00 pm: Explore a career in library & information science at our panel in the Harmon Room (133). Please fill out this form to RSVP.