The Duty To Act: U.S. Immigration Policy and the Constitution
September 14, 2018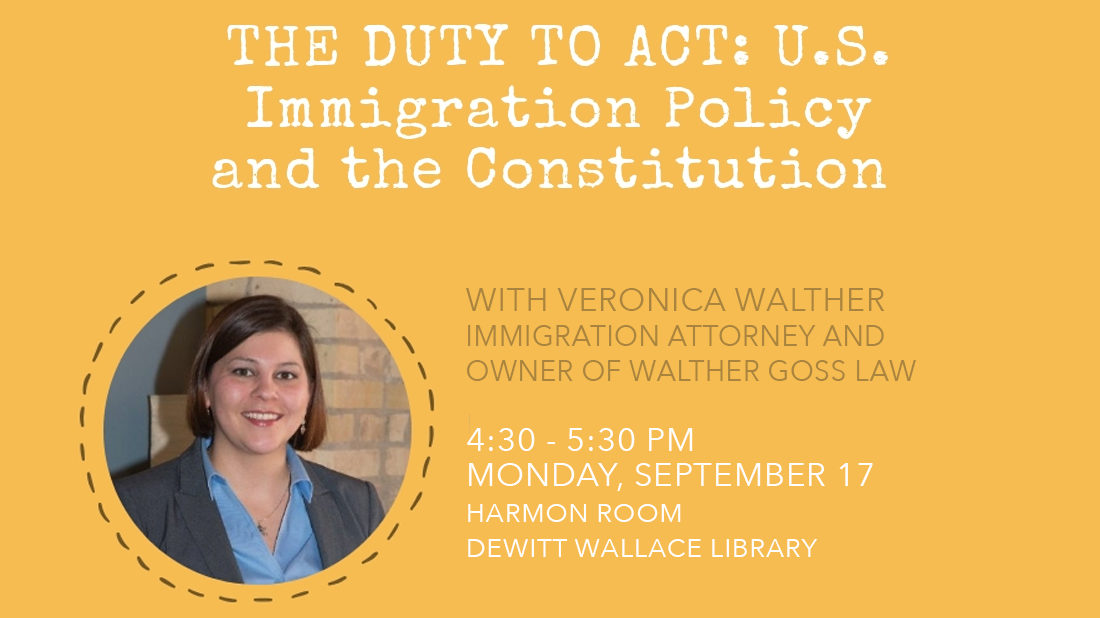 Join the Discussion: U.S. Immigration Policy and the Constitution
With Veronica Walther, Immigration Attorney
This summer, Veronica Walther, an immigration attorney for nine years, spent a week in Texas at the Karnes County family immigration detention center helping mothers and children start the asylum process.
As we consider the founding documents and principles of our nation this Constitution Day, join us from 4:30 to 5:30 p.m., Monday, September 17, in the DeWitt Wallace Library's Harmon Room, for discussion on the evolving issues at the southern border and what it means to be a U.S. citizen.
Sponsors: Civic Engagement Center, Dewitt Wallace Library, Legal Studies, Political Science Dept.